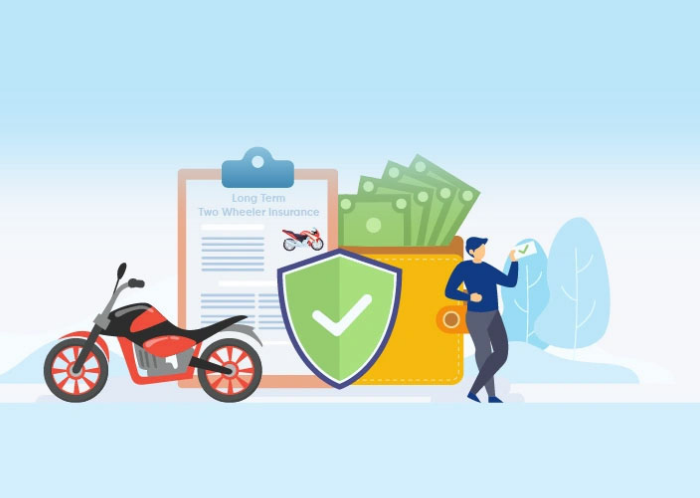 The increasing number of vehicles and rash driving often lead to major crashes and other unfortunate incidents. Safe and responsible driving is the key to staying protected against such mishaps. However, vehicles can also face losses and damages due to natural calamities, vandalism, and other man-made disasters.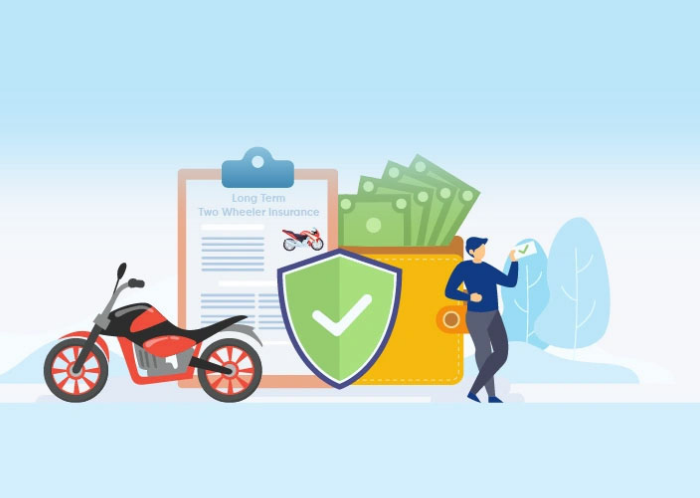 Also Read – TVS Motor Company launches new TVS Ronin in Jaipur
Getting a bike insurance policy can enhance the policyholder's financial security in the event of any unfortunate incident.
A two-wheeler insurance policy covers the expenses incurred due to the losses and damages caused by accidents, theft, etc. Here are some of the ways in which one can save money while purchasing a two-wheeler insurance policy.
Top 6 ways to save money when one buys a bike insurance policy 
Here are the effective ways that can help a policyholder to invest their money in the right insurance policy and save money:
Choose policies accordingly
There are two types of bike insurance policies; a third-party bike insurance policy and a comprehensive bike insurance policy. According to the Motor Vehicles Act 1988, it is mandatory to have a third-party bike insurance policy. However, this policy only covers third-party losses and damages, not the policyholder.
Therefore, it comes cheaper than comprehensive insurance policies. On the other hand, a comprehensive insurance policy covers both the damages of the policyholder and the third party during an unexpected mishap. However, the premium amount will be a bit higher than third-party or OD policies.
Also Read – Honda Motorcycles introduces new limited edition Dio Sports
 Thus, a bike owner can opt for third-party insurance for savings.
2. Choose a long-term policy
Long-term policies (those active for 2-3 years) can benefit policyholders. Those having a long-term policy do not need to pay for yearly renewals frequently. Moreover, insurance policies that are active for a longer period are also comparatively cheaper than those active for a year.
3. Install anti-theft device
Installing an anti-theft device protects one's bike from being stolen and helps policyholders stay away from raising a theft claim. Appreciating this effort, the insurance company can offer discounts on premiums. However, policyholders must inform the insurer about this device during renewal.
4. Ride safely
If a policyholder maintains a zero financial claim during a policy year, the insurer offers them a discount known as a No Claim Bonus at the end of the year. Therefore, safe driving helps the owners stay away from raising claims due to any damage.
Also Read – Honda launches new sporty CB300F motorcycle, priced at Rs 225900
5. Opt for higher deductibles
Policyholders can pay a higher deductible than the mandatory one by choosing a voluntary deductible. This helps them pay a lower premium and save on their monthly payouts. However, it will also reduce the claim amount paid by the insurer. So, one must choose the deductibles smartly.
6. Keep away from buying unnecessary add-ons
Add-ons are undoubtedly beneficial, but purchasing unnecessary add-ons can exploit one's finances. Therefore, a policyholder should buy the necessary add-ons and exclude the extra ones to save on their premium amount.
Also Read – BMW launches new motorcycle G 310 RR
Get bike insurance online 
While purchasing an offline insurance policy, a policyholder must pay brokerage charges or commissions to the insurance agents. Moreover, visiting the insurance office also drains your time and money. Therefore, policyholders can buy bike insurance online to save those extra bucks and avail of exciting offers and discounts.
Two-wheeler insurance premium calculator 
Bike owners looking to save a few bucks while buying a bike insurance plan need to figure out the maximum premium amount that they can pay without straining their finances. Therefore, one can take the help of an online bike insurance premium calculator and calculate the premium amount before choosing the preferred insurance policy.
So, there are several ways to save money while purchasing a bike insurance policy. Though choosing a comprehensive insurance policy can offer ample benefits to the policyholder, third party bike insurance can help them save a lot on the premium amount. Therefore, a policyholder needs to choose according to their budget and requirements to maximise their benefits and savings as well.
Also Read – Motovolt launches urban e-bike priced at Rs 49999