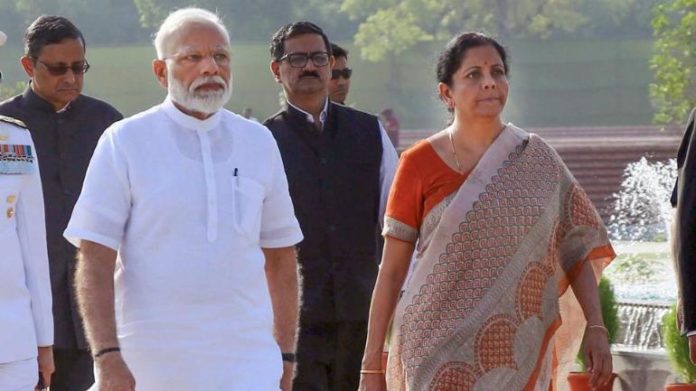 New Delhi | The Union Cabinet on Friday approved the comprehensive extension of the Pradhan Mantri Kisan Samman Nidhi (PM-KISAN), to include all land holding eligible farmer families (subject to the prevalent exclusion criteria) under this scheme, Agriculture Minister Narendra Singh Tomar announced. The revised scheme is expected to cover around two crore more farmers, increasing the coverage of PM-KISAN to around 14.5 crore beneficiaries, with an estimated expenditure by the Central government of Rs 87,217.50 crore for year 2019-20.
The decision pertaining to expanding the ambit PM-KISAN, marks the fulfillment of a major promise made by Prime Minister Narendra Modi to the people of India, in the run-up to the 2019 Parliamentary elections. The BJP manifesto too mentioned this major policy decision.
Certain operational issues like lack of updated land records in Jharkhand and lack of Aadhaar penetration in states of Assam, Meghalaya and Jammu & Kashmir, have also been resolved. The genesis of the PM-KISAN Yojana dates back to the interim Budget for 2019-2020.
'The key element of PM-KISAN is income support of Rs 6000 to the small and marginal landholder farmer families, with cultivable land holding up to two hectare across the country. This has been expanded today,' Mr Tomar said.
The amount is being released in three installments quarterly of Rs 2000 each over the year, to be credited into the bank accounts of the beneficiaries, held in destination banks through the Direct Benefit Transfer mode.
The scheme was launched in a record time of three weeks on February 24, during a programme in Gorakhpur, Uttar Pradesh, where the first rounds of installments was paid to several farmers. So far, first installment to 3.11 crore beneficiaries and second installment to 2.66 crore beneficiaries have been credited directly to the bank accounts of the farmer families.
Mt Tomar said that time and again, PM Modi has spoken with great reverence for India's farmers. 'He has described India's farmers as our Annadatas, who undertake great efforts to feed 1.3 billion Indians. Between 2014 to 2019, numerous measures were taken to empower the hardworking farmer,' he added.
This includes increase in the Minimum Support Prices (MSP) for 22 crops, Soil Health Cards, PM Krishi Sinchai Yojana, PM KisanSampada Yojana, e-NAM for better markets and more. These steps have made agriculture more prosperous and ensured greater productivity for farmers. They will go a long way in fulfilling the Prime Minister's dream of doubling farmer incomes by 2022, when India marks 75 years of freedom, he said. The Cabinet meeting was chaired by the Prime Minister.