UEFA Euro 2020 is all set to begin in June, but the squad of teams for this tournament is starting to take shape already. In this article, we have given Spain Team Analysis for Euro 2020 and Spain Euro Squad and what will be the probable Spain EURO 2020 Lineup. Watch UEFA EURO 2020 Team Analysis.
National teams will be allowed to take 26 players to Euro 2020 instead of the standard 23-man squads, UEFA have confirmed. The changes have arrived as UEFA hope to ease pressure on players and managers following a congested season due to the impact of the COVID-19 pandemic.
Spain Team Analysis for Euro 2020
This is a team that have now gone three tournaments in a row without winning a knockout game. Although, Luis Enrique has plenty of talent at his disposal in Spain Euro Squad but unless someone elite emerges in attack and the centre of defence they could find themselves struggling. Setting their sights on an unprecedented fourth trophy at UEFA EURO 2020, Spain are among the contenders again.
UEFA EURO 2020 – All you need to know – Schedule, Groups, Venues, Where to Watch, Mascot
Luis Enrique, in his second spell in charge of the national team, has made plenty of personnel changes but one thing has remained clear: his determination to take the game to the opposition. Spain are the only nation to have won back-to-back EURO titles. In between their victories in 2008 and 2012 they lifted the 2010 FIFA World Cup.
Real Madrid skipper and veteran defender Sergio Ramos has been left out of the Spain Euro Squad for this summer's Euro 2020. Sergio Ramos has been hampered by injury problems in the recently concluded La Liga season and has missed quite a bit of games in the past.
Spain's national soccer team will have a difficult task to overcome the challenges in Group E at the Euro 2020. They are located in Group E, alongside Sweden, Poland, and Slovakia.
Spain Euro 2020 Squad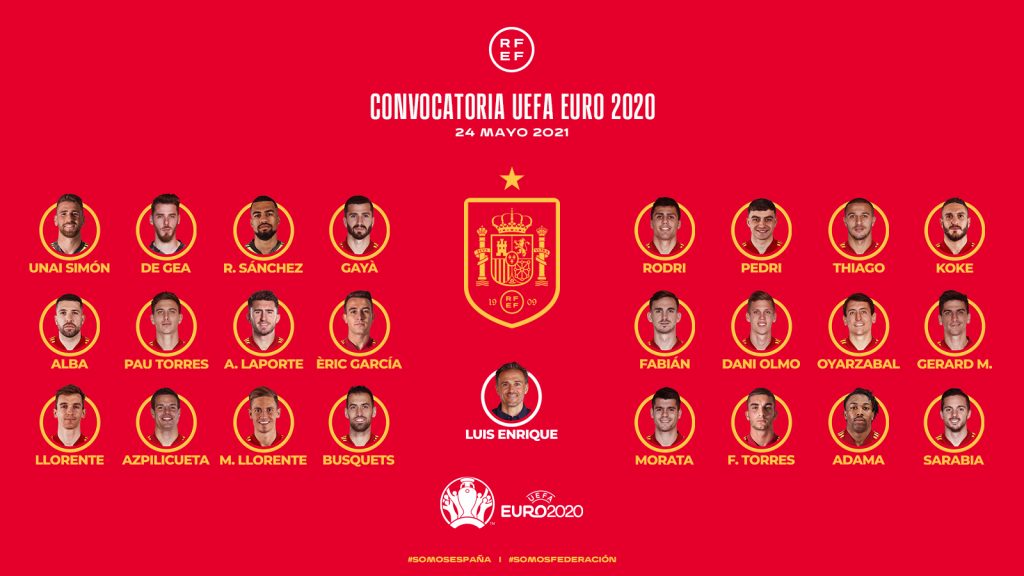 Goalkeepers: Unai Simon (Athletic Bilbao), David de Gea (Manchester United), Robert Sanchez (Brighton).
Defenders: Jose Gaya (Valencia), Jordi Alba (Barcelona), Pau Torres (Villarreal), Aymeric Laporte (Manchester City), Eric Garcia (Manchester City), Diego Llorente (Leeds), Cesar Azpilicueta (Chelsea).
Midfielders: Marcos Llorente (Atletico Madrid), Sergio Busquets (Barcelona), Rodri (Manchester City), Pedri (Barcelona), Thiago (Liverpool), Koke (Atletico Madrid), Fabian (Napoli), Dani Olmo (RB Leipzig), Pablo Sarabia (Paris Saint-Germain).
Forwards: Gerard Moreno (Villarreal), Alvaro Morata (Atletico Madrid), Ferran Torres (Manchester City), Adama Traore (Wolves), Mikel Oyarzabal (Real Sociedad).
Spain EURO 2020 Lineup (Probable)
Goalkeeper 
David De Gea : De Gea has performed well for Manchester United in this final stretch of the season, although he is alternating between the sticks with Dean Henderson. Nevertheless, De Gea will surely gets the shot over other goalkeepers in the squad.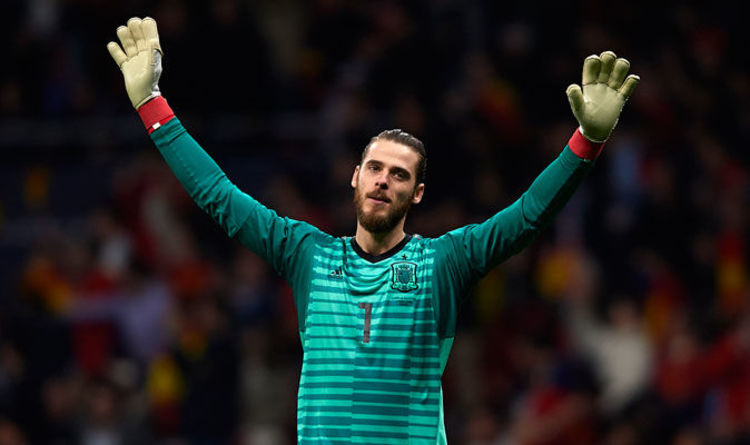 Defenders
Jordi Alba/Jose Gaya : Both are in competition to start at left-back for La Roja at Euro 2020. The duo are the two best left-backs in Spanish football without question, and it won't be an easy choice for Luis Enrique. Gaya has been the first-choice, but Alba's superb form has seen him chosen for the most recent national team commitments. Alba has contributed 15 assists this season to Gaya's five, but Gaya has admittedly done it in a far lesser team. If we have to predict, then Jordi Alba will get this opportunity.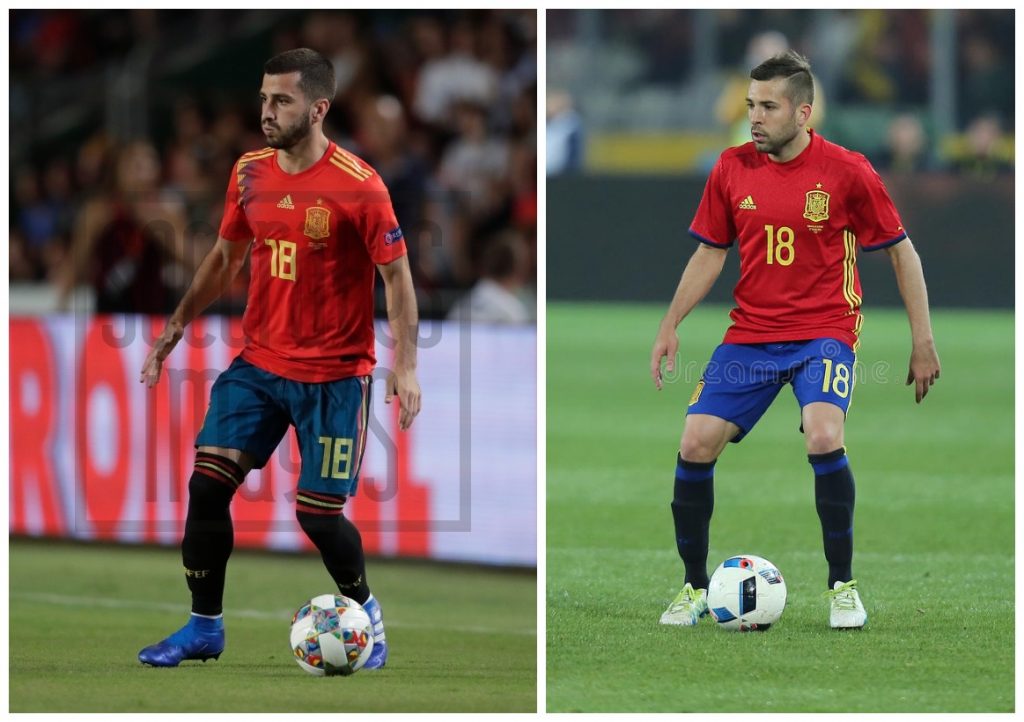 Eric García/Pau Torres : In a decision that is bound to be controversial in Spain, Enrique overlooked Ramos due to concerns over his fitness and his less appearances but select Eric Garcia. He could be a valuable addition to the Spanish squad given that central defence is a problem for Luis Enrique. He will be replacing veteran Sergio Ramos in the team. Another option could be Pau Torres of Villarreal, who has experience and has performed well with his club. Although, it is certain that the coach would go with the youngster.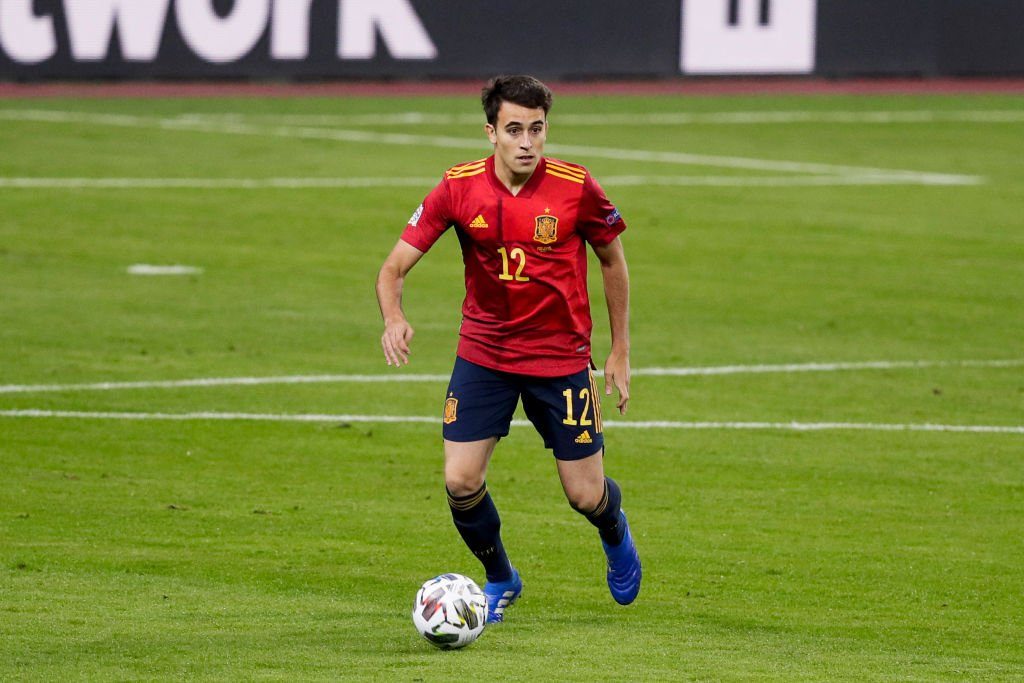 Aymeric Laporte : Aymeric Laporte has been included in the Spain squad after switching allegiances from France just in time for Euro 2020. He is a great player who is in one of the best teams in the world. Coach Luis Enrique said, so it seems like he will be one of the two centre backs in the team. He is a player who has come from France Football team and has been included in the team, so he might deliver a huge contribution in improving the performance of Spain Euro Squad.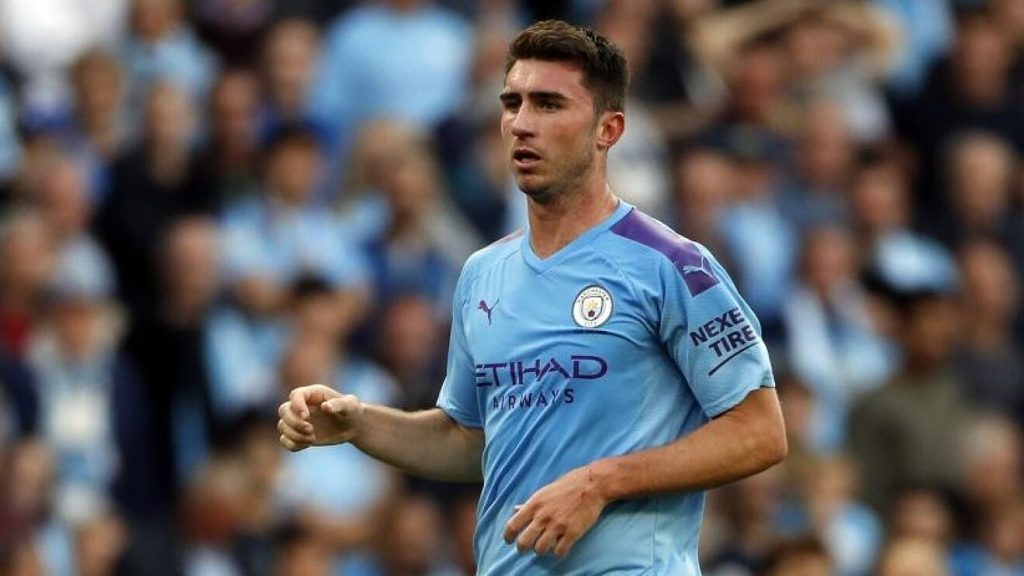 Cesar Azpilicueta/Diego Llorente : The regular absence of Dani Carvajal this season caused Luis Enrique to start looking at other options. Chelsea captain Cesar Azpilicueta has earned a recall and was a surprise inclusion in the 24-man group. Azpilicueta has been an outstanding, reliable, and loyal defender of the Chelsea. Another option is Diego Llorente, his assured defending and composed passing brought a new dimension to the Spanish side.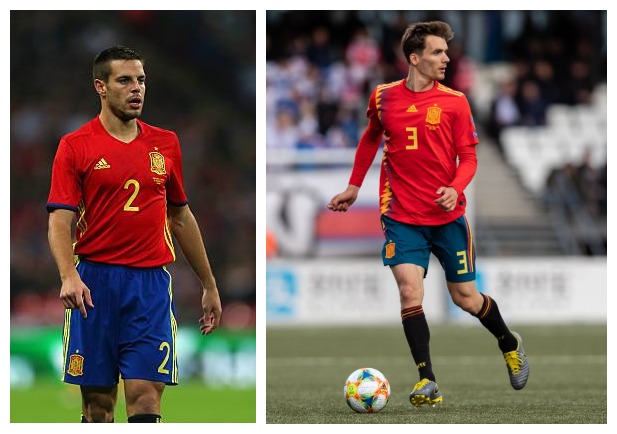 Midfielders
Sergio Busquets : Sergio is a defensive midfielder and his first job is to handle the ball defensively and not necessarily set up goals. Other attacking players always take the headlines over Busquets because of the goals they make and goals they help to create. But people need to remember that many of those goals started with defensive midfielders like Sergio Busquets bringing it up to midfield and setting up the offense. Busquets' height of 6'2" gives him the edge when he needs to defend the attack both when it comes to headers and stretching out to reach the ball. In absence of defenders like Pique and Ramos, the responsibility of Sergio Busquets even increases more as he will have to look out for the defence of the team also. His best plays are his skillful passes he delivers to his teammates. Busquets is the unsung hero of the Spanish side. He will be the most experienced player of this Spain Euro Squad.
Koke/Pedri : The Spanish international and Atletico's creator-in-chief Koke is an exquisite passer of the ball and an expert at taking set-pieces. In fact, Koke's game does not seem to have any significant weakness in it. Koke's game is based on finding spaces between opposing right-sided players, receiving possession either from the full-back or central midfielders and quickly moving. He would be the right man to play in the midfield for Spain.
Sergio Busquets evidently requires a fellow holding midfielder to play alongside him, or to take the weight off his shoulders when it gets too much and eventually take the reins as Spain's anchor. Barca's young midfielders Pedri would be the perfect man for it. He is often being called as Iniesta's successor. Pedri's rise was impressive. In a little over a year, he progressed through the Juvenil A, B and Division de Honor teams in Las Palmas' academy before being introduced into the first-team picture in 2019 for pre-season. He quickly became an undisputed starter for Barcelona. His character and impish ability were qualities that Enrique could not ignore, so we might see him starting for Spain in Euro 2020.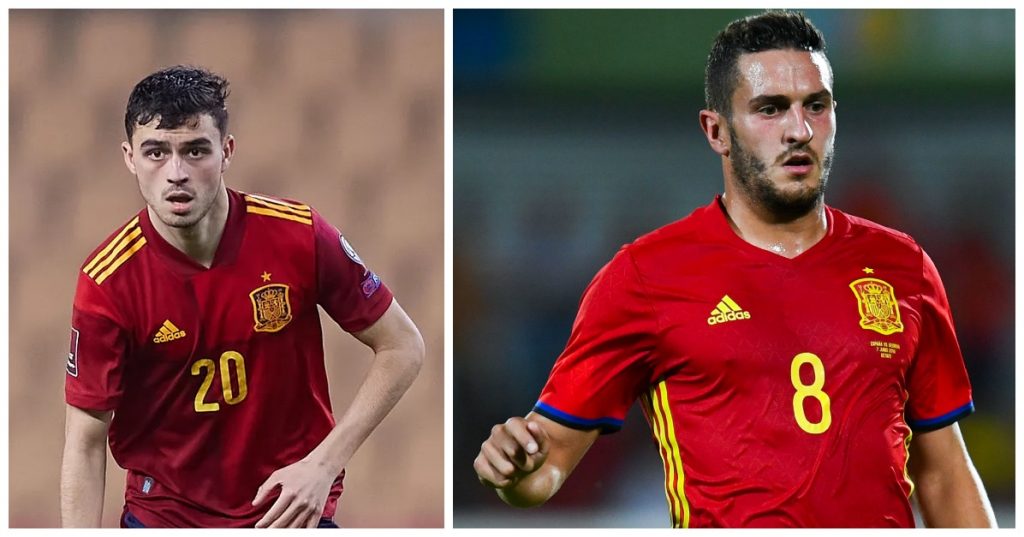 Thiago Alcantara : The 29-year-old Spaniard was arguably the best midfielder in the Champions League last season and his amazing performances even earned him a place in the 11 man FIFA Best Men's Player of the Year award shortlist. Like his compatriots Andres Inietsa and David Silva, it is futile to gauge Thiago's worth via stats. The 29-year-old's technique is hand-crafted and he is an artisan footballer. He's fully capable of dictating and controlling games against some of Europe's best sides. Thiago will be a regular starter for Spain in the tournament. He is just another experienced veteran in Spain Euro Squad.
Forwards
Gerard Moreno : The forward has only made his debut in 2019, but he has taken his excellent club form with Villarreal onto the international stage. He has already five times in his ten appearances for Spain National Football Team. In the absence of experience forwards, just like Spain used to have in past, he will be an important focal point for Luis Enrique's side.
Alvaro Morata : Morata is definitely not in a good form at the moment. But he has been able to find the net sufficient times for Juventus. There was a time, when Spain used to have the likes of Fernando Torres and David Villa. But now they are all retired. Taking in consideration the attacking options, Luis Enrique will just have to start with Alvaro Morata in the forward.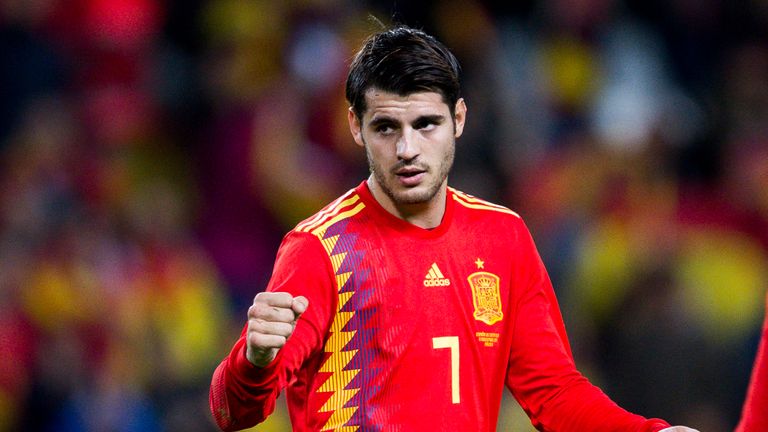 Ferran Torres/Adama Traore : Ferran Torres is an European champion at Under-17 and Under-19 level. The Manchester City attacker has already established himself as the outstanding player of his generation. That's why Pep Guardiola wanted him in the first place. He has to perform with his potential to lead the senior national team. He might have to play at wing. Adama Traore is just another option in the forward line for Spain. He has more experience in playing at wing than Torres. His place in the team for this summer's tournament was up in the air but the day after the Premier League season concluded, the pacey winger was named in the 24-man squad.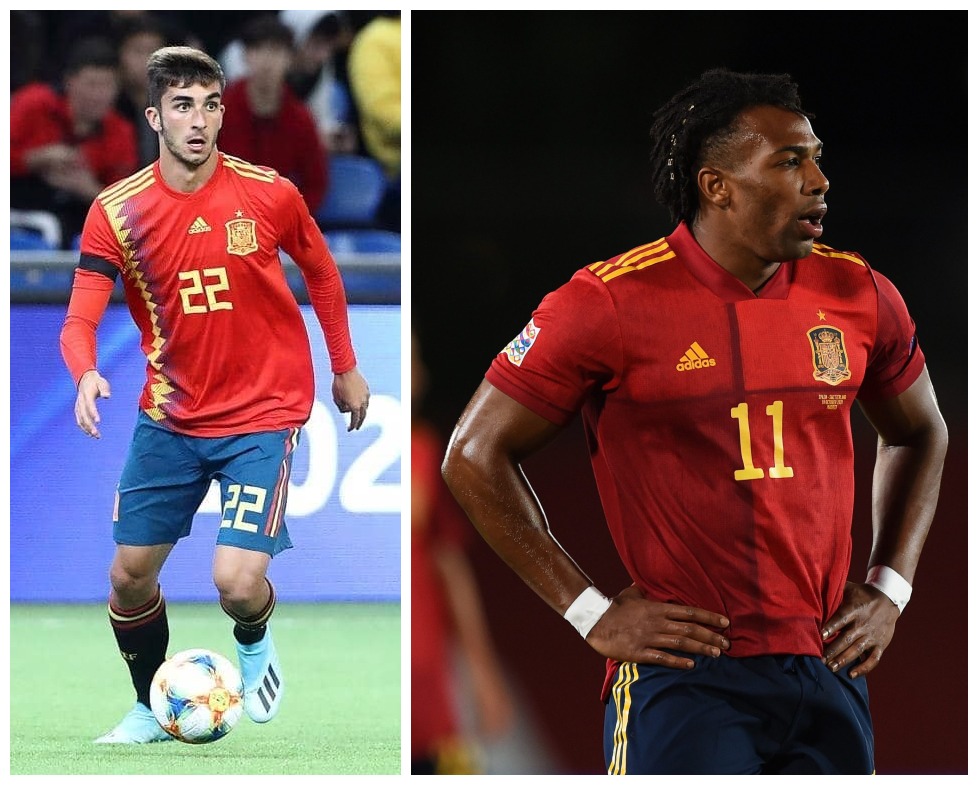 We will provide UEFA EURO 2020 Team Analysis for all other teams participating in the tournament.
See also :