He is a very popular Indian international cricketer and a former limited-overs captain. He is a left-handed opening batsman and an occasional right-arm off break bowler, he plays for Delhi in first-class cricket and Delhi Capitals in the IPL.
Shikhar Dhawan Love Story To divorce Story
Veteran Indian opener Shikhar Dhawan has divorced his wife Ayesha Mukherjee. The two got married in 2012 and in 2014 the couple gave birth to a son named Zorawar. Ayesha also has two daughters from her first marriage. Ayesha confirmed the divorce through a post on Instagram a day ago but no statement has come out so far from Shikhar Dhawan on the issue.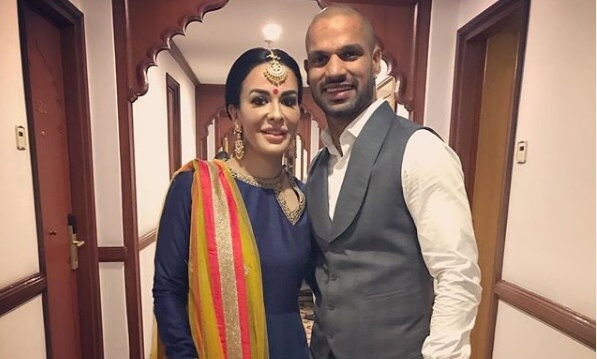 There were already reports of the souring of Shikhar and Ayesha's relationship. The two had also unfollowed each other on social media some time ago. Shikhar Dhawan is currently in UAE to participate in IPL 2021. As soon as the news of the divorce started spreading after Ayesha's post, Shikhar Dhawan also posted a post but did not write a word on divorce.
He put a photo of himself in the IPL jersey and wrote, "It takes all your life, understanding and heart to get to any point. You should love your work only then you get blessings and fun. Work hard to make your dreams a reality. "
Ayesha wrote in the Instagram post on Monday, "Until I got divorced twice, I thought divorce was a dirty word. It's fun how words have powerful meanings and connections. I have felt it myself as a divorcee. I was scared when i first got divorced. I thought I had failed and was doing a lot of wrong at that time. I thought I was selfish and humiliated everyone. I felt like I was frustrating my parents. I am demeaning my daughters and to some extent I felt that I had insulted God also. Divorce was such a dirty word for me. "
Why was Shikhar Dhawan not selected in the India's T20 World Cup squad?
The 15-member Indian team for the T20 World Cup 2021 has been announced. Veteran opener Shikhar Dhawan has not found a place in the team. It was Dhawan who led the Indian team on the recent tour of Sri Lanka. Dhawan has also been the highest run scorer in the first leg of IPL-14 (2021). Dhawan scored 380 runs for Delhi Capitals (DC) in eight matches at an average of 54.28 and a strike rate of 134.27. He scored three half-centuries with his bat and his best score was 92 runs. His absence from being selected in the team has been the talk of the town.
Shikhar Dhawan Bonding with his son Zoravar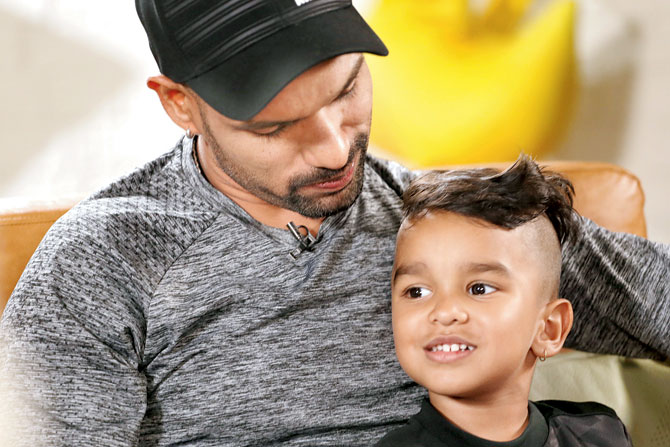 Indian cricketer Shikhar Dhawan is spending time with his family and his pets as there is no international cricket in lockdown. He has recently adopted two more pets. He says that his son has been good with him since then leaving the iPad. Shikhar Dhawan said he likes to spend time with nature and animals when he is not undergoing training. He says that it is important for us to be kind to those who cannot speak speechlessly. They have as much authority on this earth as we have. Meanwhile, Shikhar Dhawan revealed what his son Zorawar does most to do to pass the time.