As you all know, Cristiano Ronaldo is the king of UEFA Champions League, but in the next season of this prestigious tournament, the king might not be there in the UCL. Yes, Ronaldo's streak of playing continuously in Champions League might come to an end and he might be seen playing in Europa League. To avoid this downfall, the only option left with Ronaldo is to switch clubs and leave Juventus.
Juventus vs AC Milan – Champions League qualification fight
In Serie A, AC Milan thrashed Juventus 3-0 at the Allianz Stadium. It was a crucial match for both Italian clubs to book their Champions League spots. After the shameful defeat, Juventus are now in grave danger of missing out on the Champions League entirely next season. They have now three matches of the season remaining, they are fifth in the league, three points behind both Atalanta and Milan, as well as one back of Napoli. Their Champions League qualification will depend on the performances of other teams in the league. But seeing the present situation, it is almost certain that Juventus will miss UEFA Champions League next season and will play in UEFA Europa League.
Will Ronaldo leave Juventus ?
According to Italian newspaper, the 36-year-old Portuguese superstar could make an early exit if Juventus fall short of Champions League qualification. Ronaldo is keen to play in Europe's top-tier club competition and is reportedly willing to cut ties with the Italian side in the upcoming transfer window.
Cristiano Ronaldo to PSG : Transfer News and Updates
The former Real Madrid superstar would 'listen' to offers from PSG and Manchester United in the summer. However, other sources also said that Cristiano Ronaldo wants to end his cycle at Juventus and then play for two years at Sporting FC.
How Manchester United could lineup with Cristiano Ronaldo next season
Cristiano Ronaldo – The king of UEFA Champions League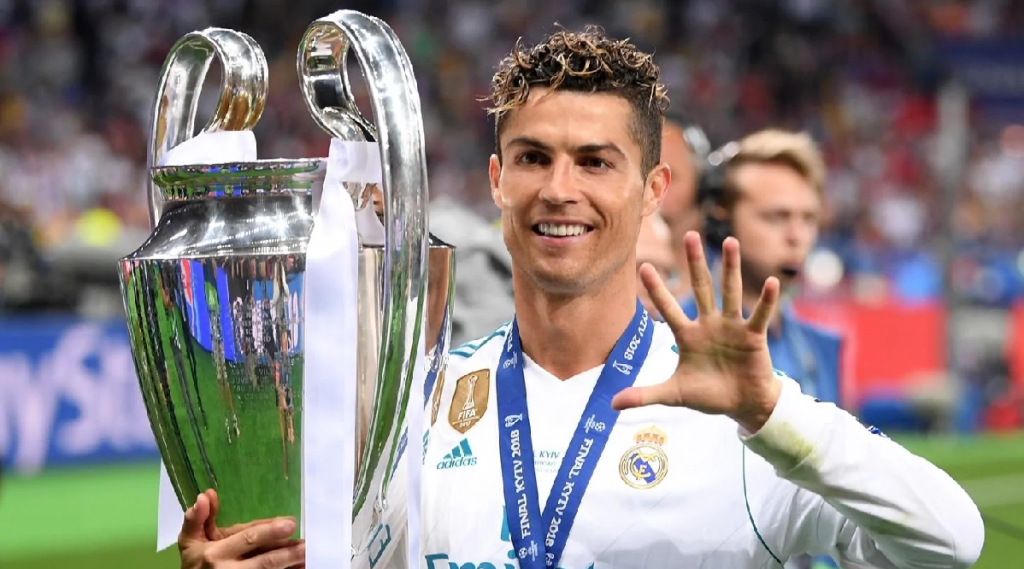 Following are the records hold by Ronaldo in Champions League :
Most goals in Champions League history
Most goals in a Champions League season – 17 (2013/14)
Most Champions League final wins – 5
Most times as Champions League top goalscorer – 7
Only player to score three hat-tricks in a Champions League season (2015/16)
Only player to score in three Champions League finals
Oldest player to score a Champions League hat-trick (34 years and 35 days)
Most hat-tricks in Champions League history – 8 (joint)
Most goals in the Champions League knockout phase – 66
Most goals in the Champions League knockout phase in one season – 11
First player to score 100 Champions League goals
First player to score 100 Champions League goals for one club (Real Madrid)
Only player to score in all six Champions League group stage matches (2017/18)
Only player to score 10 goals in seven consecutive Champions League seasons
Most braces or more in Champions League history – 35
Most Champions League games scored in a row – 11
Most away Champions League games scored in a row – 12
Most home Champions League games scored in a row – 7 (joint)
Most Champions League opponents scored against – 33 (joint)
Most Champions League victories – 102
Most Champions League goals scored against clubs from one country – 27 (Germany)
Most Champions League goals scored against a single opponent – 10 (Juventus)
Most Champions League seasons scored in a row – 14 (joint)
Most goals scored in Champions League finals – 4
Most Champions League penalties scored – 16 (19 taken)