Real Madrid are likely to spend big in the summer to overhaul their squad in Zinedine Zidane's second spell as manager.
Despite the likes of Eden Hazard and Luka Jovic last summer, Zidane is thought to be unhappy with his options and marquee signings could be made over the next two or three transfer windows.
Real Madrid aren't exactly a bad team at the moment and currently lead La Liga and could still win the Champions League, but they would be an incredible team next season based on four current transfer rumours.
Kylian Mbappe has impressed the whole world with his performances. At such a young age he has all the skills to become the best player in the world. And if he wants to become one of the best player in the world, he would have to join a giant club like Barcelona or Real Madrid. Talking about Barcelona, they have shown no interest in Mbappe and they do not have spot for him. On the other hadn, Real Madrid are huge admirer of Mbappe and he was reportedly very close to joining the LaLiga giants before the coronavirus pandemic wreaked havoc across the globe. Mbappe could fill the void left after Cristiano left Madrid.
Imagine a attack with front three consisting of Hazard, Mbappe, and Benzema in 2021-2022. Unstoppable is the first word that springs to mind.
Here's a very early prediction for the Real Madrid's starting XI in 2021-2022 :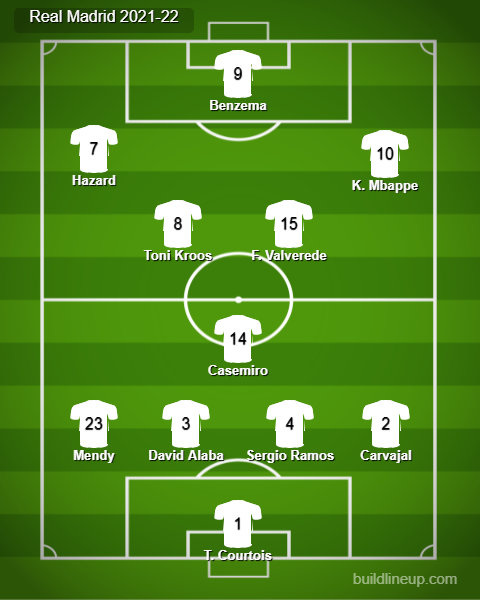 Formation : 4-3-3
It is highly predicted that Zidane will go with his favorite formation of 3 midfielders and 3 attackers. This formation has won him three Champions League with Ronaldo, Benzema and Bale as forwards.
Goalkeeper: Courtois
Los Blancos showed their faith in the Belgium international from the moment he joined in 2018, signing him up to a six-year contract. One position unlikely to be changed any time soon is in goal with Thibaut Courtois. And Courtois is very much in his prime at 28 years of age, providing some stability to Real's back line.
Left-Back : Ferland Mendy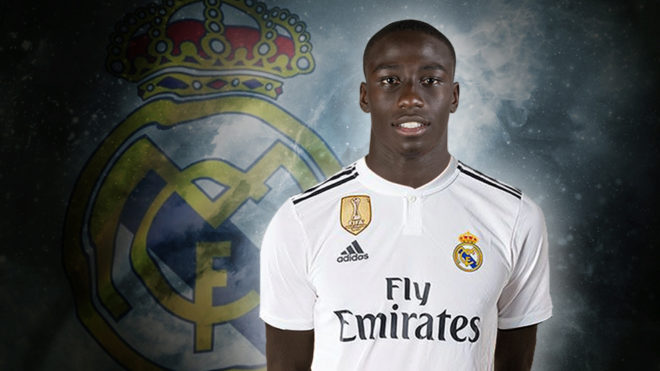 Marcelo is also on the chopping block having already fallen out of favour under Zinedine Zidane. Left back Ferland Mendy has become one of the team's most important players. Mendy has been in excellent form this season and looks set to be Real Madrid's left-back for many years to come. Because there is no real alternative to him.
Centre-Back : Sergio Ramos
Sergio Ramos may not necessarily be the best defender, or most reliable, Spain has ever seen, but his contribution to Real Madrid, especially when his side needs a goal, means the captain will be the first name on the team sheet.  He is one of the world's best central defenders and will be a key player for Los Blancos in the 2021-22 season. He has tremendous fitness levels and can surely start in every single game of the season.
Centre-Back : David Alaba
Raphael Varane is another player who could supposedly be sold in the next transfer window. Alaba is set to sign his contract with Real Madrid in May for €12m net salary per season. He will reportedly sign for €12 million per season, though the term length does not appear to be disclosed as of yet. David Alaba could be the man to partner Ramos going forward. A natural left-back, Alaba excelled when used in central defence for Bayern last season and could line up alongside Ramos.
Right-Back : Dani Carvajal 
Carvajal has been a loyal servant of the Spanish club and will continue to be a part of Zidane's game plan for the next season as well. The Spanish defender has the ability to operate at both ends of the pitch makes him a key figure on the right flank. The only problem with him is that he is prone to injuries. He doesn't have a lot of competition and is likely to feature in every single game if injuries don't keep him out. Alvaro Odriozola is available as an alternative to Carvajal.
Defensive-Midfielder : Casemiro / Luka Modric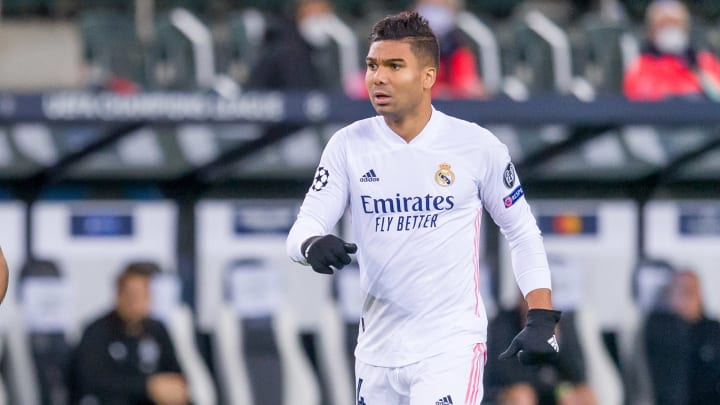 The Brazilian is among the best defensive midfielder in the world at the moment and crucial to Madrid's game both while attacking and defending. He has been so good for so many seasons that finding a capable replacement for him has become almost impossible. And Luka Modric will be 36 years of age at the start of next season, meaning his minutes may decrease next year. The experienced pair of Casemiro and Toni Kroos is likely to remain.
Centre-Midfielder : Toni Kroos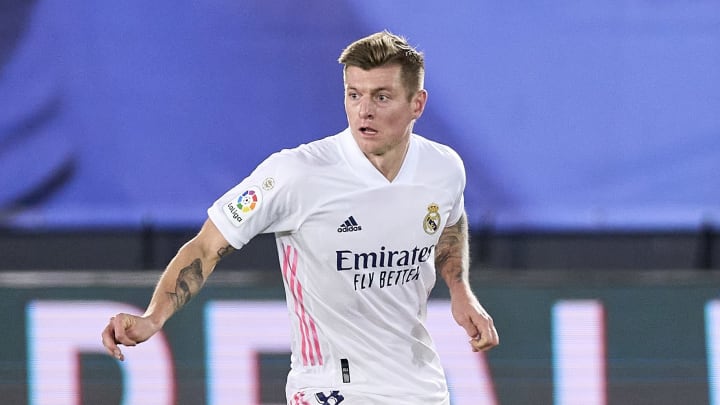 Toni Kroos is often considered as one of the best midfielders of his generation thanks to his exemplary vision and distribution. He was crucial to Real Madrid's buildup play last season and had the best passing stats in La Liga. He is still at the peak of his powers and we can expect him to deliver top-notch performances for Real Madrid in the near term future as well. Zinedine Zidane is clearly very impressed by the German international and holds his work in high regard.
Centre-Midfielder : Fede Valverde / Martin Odegaard
Isco is set to be sold by Real this summer. Luka Modric was sometimes replaced with Fede Valverde in some of the unimportant fixtures, and this season, with the inclusion of Martin Ødegaard, we can expect the 35-year-old's playing time to get reduced even further. Zidane may continue with Toni Kroos and Federico Valverde in the more advanced midfield roles. In a very short time, Fede has given countless signs of his commitment When it comes to talking about Fede, Martin Odegaard also comes to mind as his alternative.
Left-Winger : Eden Hazard / Vinicius Junior
Vinicius Junior has a bright future ahead of him in world football but no one can put him over Eden Hazard at the present moment. The Belgian has been one of the top five players in the world for years, and he's shown that same quality at Real Madrid when at full strength. Hazard just needs to stay healthy. That's it. When he's healthy, he is unplayable on the ball with his quick feet, quick thinking, and almost innate ability to find a teammate or the goal with a scintillating end product.
Centre-Forward : Karim Benzema
Since this is a starting lineup for the 2021-2022 season, Karim Benzema remains the starter for Real Madrid. Kylian Mbappe playing through the middle is another distinct possibility. But next season, Benzema will still be the man to lead the attack. Benzema has some rough patches of form, but, by and large, he is a consistent, chance-creating striker who can score some high-quality goals, even if his finishing comes and goes at times.
Right-Winger : Kylian Mbappe
Finally, we come to the major signing of the 2021 summer transfer window, and that is the Galactico of all Galacticos. Kylian Mbappe is a generational talent. That word gets thrown around a lot, but Mbappe has earned it. The 21-year-old dominated on the world stage for France in 2018. Anyone who has watched Mbappe in his league understands that he earns every goal contribution with his brilliant movement, agility, and immense technical quality. The improvements to his game are extraordinary, and he could make a Ronaldo-like leap in stylistic and statistical efficiency at the Santiago Bernabeu.