India and New Zealand are set for the ultimate face-off to conclude the inaugural ICC World Test Championship in the final to be played from June 18th in Southampton.
The best batsmen in the world, Virat Kohli and Rohit Sharma will be against the best fast bowlers, Kyle Jamieson and Trent Boult. Jamieson plays for Royal Challengers Bangalore in IPL whose captain is Virat Kohli. Similarly, Boult plays for Mumbai Indians in IPL whose captain is Rohit Sharma. Both IPL captains will be against the fast bowlers of their respective teams.
Virat Kohli vs Kyle Jamieson
Virat Kohli and Kyle Jamieson are teammates at Royal Challengers Bangalore in the ongoing IPL, but they will be in opposite camps as India and New Zealand face each other in the World Test Championship final (WTC), scheduled to be played in Southampton from June 18.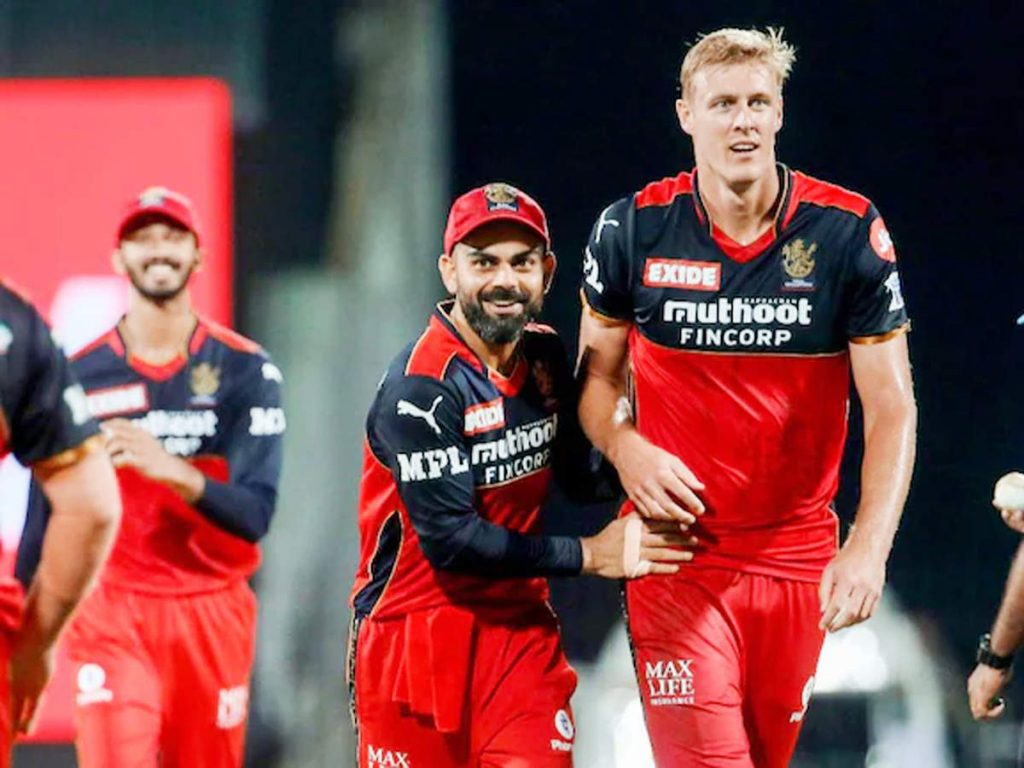 Virat Kohli has proved himself as the best batsman, not just of this generation, but of all time. Although he has not been able to score a century for a long time, with his last three-figure score coming in November 2019, the Indian captain has not slowed down on runs; he has been scoring fifties regularly but just isn't able to convert it into a big knock.
Kohli has scored 877 runs at 43.85 in the World Test Championship till now. WTC final would be the perfect stage to end his century drought. However, it is not going to be an easy task. The pace attack of New Zealand is the best at present moment. With the likes of Kyle Jamieson, Trent Boult and Tim Southee, it will be a little difficult for Virat to score a ton. But what would be most exciting for the fans is to see the battle between Kohli and Jamieson in the final match. The tallest New Zealand Test cricketer ever, Kyle Jamieson has made an astonishing start to his Test career. A 7-foot tall fast bowler running towards the batsmen would be a horrible sight. He has picked 36 wickets in 6 Tests at a mind-blowing average of 13.27. Although, he has been a terrific first change and second change pacer, but he can prove his prowess with the new ball as well.
The last time these two big names were against each other, Kyle Jamieson took the edge over Virat Kohli. Virat was troubled a lot by Jamieson in the India vs New Zealand test series. Let's see if the world's best batsmen can take the revenge from the fast bowler at World Test Championship Final.
Rohit Sharma vs Trent Boult
Rohit Sharma and Trent Boult has won the IPL trophy together with Mumbai Indians and they both share a good bond between them. But they will be against each other in the World Test Championship final (WTC).
Just like he is one of the best in white-ball format, Rohit Sharma's Test career has taken a massive spike since he began opening in the longest format as well in 2019. Rohit Sharma has scored 1030 runs at an average of 64.38 with 4 tons, including a double-ton. Although, it will be a completely different challenge for him when the ball moves sideways in English conditions. Rohit Sharma is one of the finest batsmen in the limited over formats and is going to face a stern test against this New Zealand side when he opens in the Test format against Trent Boult. Boult will have the edge in the contest given the overcast condition in Manchester, presently amid rain forecast. If Boult manages to dismiss Rohit early into the innings, India can be restricted to a lot lower total than expected.
The clash between Rohit Sharma and Trent Boult is going to be a massive one because Rohit has in the past has had some problems against good left arm in-swing bowlers, and this contest with Trent Boult looks fascinating.  The plan has always been simple – bait him with that wide outswinger and knock him down with the inswinger around off.
Boult is the best in the business against Rohit and the Indian top-order. Boult has been the talisman bowler of New Zealand for plenty of years now. Very few left-hand seamers in the world can move the ball into the right-hander – and angle it away, too – as Boult does. Rohit has a poor record against Trent Boult in the ODI format. The pacer has dismissed him 4 times in the 136 balls he has bowled to him. Rohit has a strike rate of only 64.7 against the left-arm bowler.
Fate has brought back the two, now in a bigger stage. Rohit Sharma will be keen to get over his troubles against Trent Boult in the final match of this tournament. Rohit Sharma vs Trent Boult will be the key battle in the World Test Championship Final clash.
What will happen if WTC final between India and New Zealand results in a draw ?
India and New Zealand will be crowned joint winners of the inaugural World Test Championship in case the final ends in a draw or a tie, the ICC confirmed on Friday. And while there is a reserve day, it will come into play only if time lost during the five regular days – June 18 to 22 – is not made up on those days. The ICC has also announced that the match will be played using Grade 1 Dukes balls.
According to the playing conditions unveiled by the global body, "a draw or a tie will see both teams crowned as joint winners.
Which channel will telecast the WTC final between India and New Zealand?
The India vs New Zealand final will be telecast by Star Sports Network in six languages. Star Sports 1 HD/SD will live broadcast WTC final with English commentary. The live streaming of IND vs NZ final will take place on Disney+Hotstar.