The Avengers is a team of superheroes who save the world from all kinds of bad villains. Even though all the superheroes have their individual superpowers, they are much stronger as a team. Similarly, the Indian Cricket Team consists of superstar cricketers who can single-handedly destroy the opposition. But when playing together as a team, they become invincible. There are a lot of similarities between the Avengers superheroes and the Indian Cricketers. Also, there are common traits between the Avengers superheroes and the members of the Indian cricket team. We can bet that at least once you all have imagined  Indian cricketers as Avengers. Fans are excited to know which player is similar to the Avengers and most importantly who is the Iron Man of Cricket.
In this article, considering the specialty and strengths of the Indian cricketers, we will look at the Indian players who are similar to the members of Marvel Avengers. From MS Dhoni to Virat Kohli :
Virat Kohli as Iron Man
Here is the answer to the question that who is the Iron Man of Cricket. Virat Kohli has taken the game to a new level. One can easily relate the character of Iron Man with Kohli. Both of them are handsome and possess a charm as hell. They both are considered as the most important in their respective fields. Just like Tony Stark, Virat Kohli is also fond of supercars.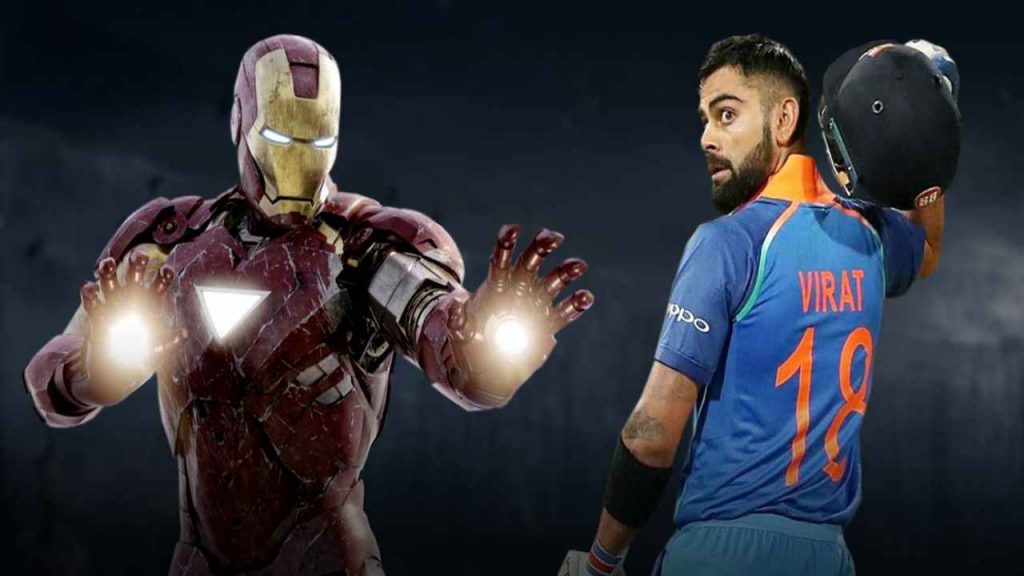 When Virat walks out to bat, he demolishes opposition bowling attacks just like Iron Man destroying the Thanos Army. Iron Man is the most popular avenger and Virat Kohli is also the most popular cricketer. All these qualities makes Virat Kohli the Iron Man of Cricket.
MS Dhoni as Captain America
Although MSD has retired from international cricket but his position as a captain can never be taken from him. Captain America is the leader of the Avengers. The evergreen leader of Indian Cricket Team is Mahendra Singh Dhoni. MS Dhoni is known for his calmness and therefore known as Captain cool just like Steve likes to keep himself calm and serious. Dhoni will take place of Steve Rogers if we imagine Indian cricketers as Avengers.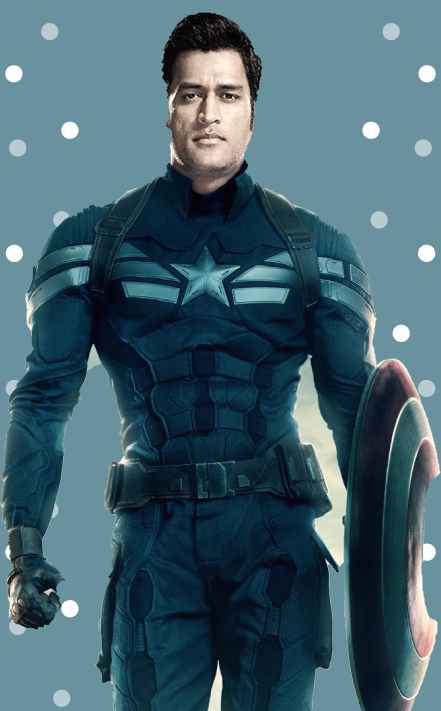 Dhoni and Steve Rogers have been criticized for many things they have done. Both of them are veterans in their respective field. So, MSD in true sense can be called Captain America of Indian cricket.
Rohit Sharma as Thor
Thor is one of the strongest superheroes in the team of the Avengers. Spectators consider Rohit Sharma as God gifted and that is where he is similar to the Marvel Character Thor. The only difference is that Thor uses his hammer to throw lightening on his enemies whereas Rohit uses his bat to throw the ball outside the stadium.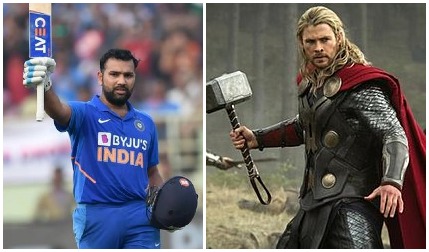 In a funny way also, they both have a similarity and that is they are both fat. Just like in the Endgame, Thor gains a lot of weight, Rohit has also been criticized for his fitness. Rohit is similar to Thor if we think of Indian cricketers as Avengers.
Rishab Pant as Spiderman
This one would be the most usual crossover. Spiderman is the youngest member of the Avengers team and the naughtiest. The wicketkeeper batsman isn't afraid to fight for the right against anyone.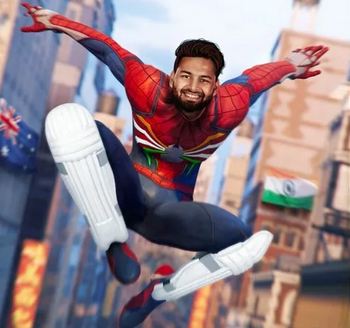 Rishab Pant himself was caught singing "Spiderman Spiderman" behind the stumps in the match vs Australlia. Moreover, just as Peter Parker gets most of his instructions from Tony Stark, Rishab Pant gets his piece of advice from the captain Virat Kohli. If we talk about Indian cricketers as Avengers, then Rishab Pant is the most obvious choice for Spiderman.
Yuzi Chahal as Ant Man
The Ant-Man does look tiny but has the ability to cause huge damage to the enemies. The Indian Cricket team also has someone who looks small but can destroy the opposition with his powerful bowling and he is none other than Yuzvendra Chahal.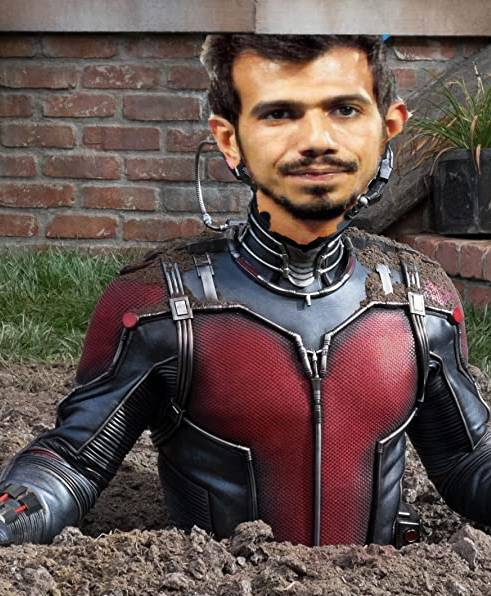 Ant-man is quite funny and takes things a little lightly which is something that many people feel about Chahal too.
Bumrah as Hawkeye
Hawkeye doesn't look like a superhero from his physique, Bumrah doesn't look like a fast bowler from his short run ups. He bowls quite fast bowls with a short run up. His bowling action is also quite confusing for the batsmen.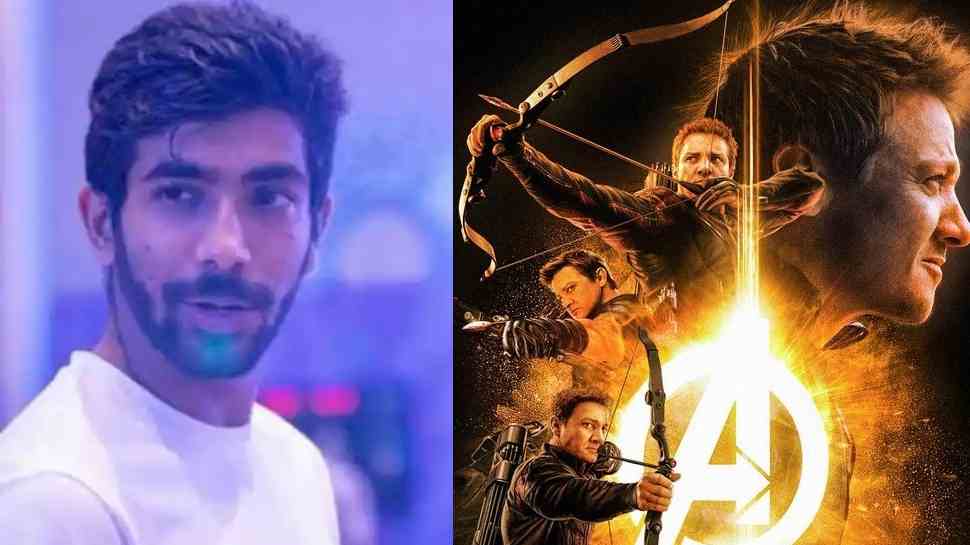 Just like Hawkeye is accurate in shooting his arrows, Bumrah is very accurate with his Yorkers. His raw pace and pinpoint yorkers in the death overs are nightmares for any batsman in the world.
Bhuvneshwar Kumar as Dr. Strange
Doctor Strange is perhaps one of the most underrated Superheroes in the Marvel universe. He is a magician who fights against all magical threats. Bhuvneshwar just like Dr. Strange is capable of throwing a lot of magical tricks to the batsmen.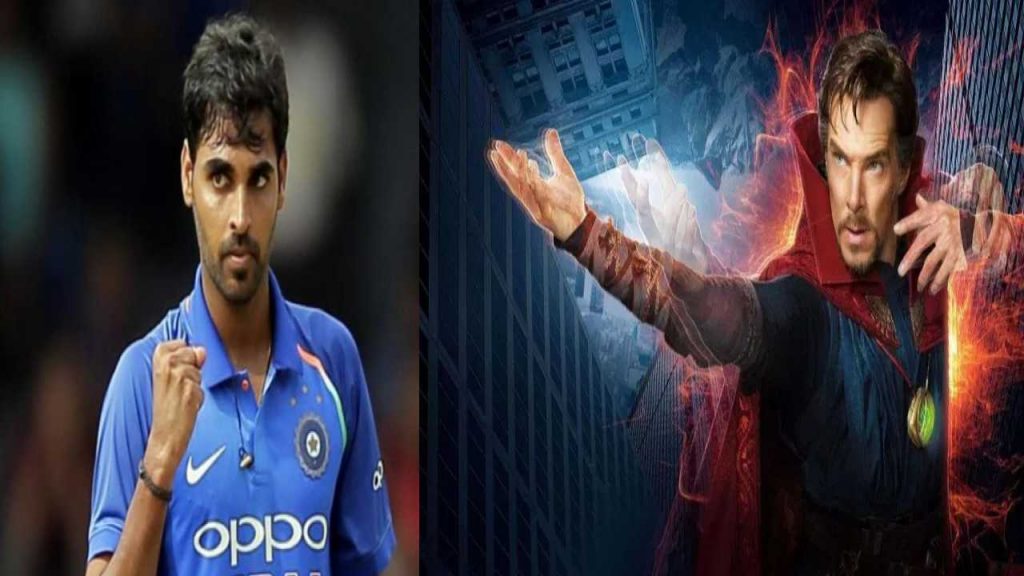 The way Dr. Strange use his fingers for his magic tricks Bhuvi also uses his fingers to swing the ball. The medium pacer is one of the most economical bowler.
Ravindra Jadeja as Black Panther
Jadeja is one of the best fielders in World Cricket. He has often changed the result of a match with his fielding. His strong arms and safe hands make him a standout on the cricket field. Just like a panther is known for speed and agility, Jadeja is also known for his quick throws and runouts.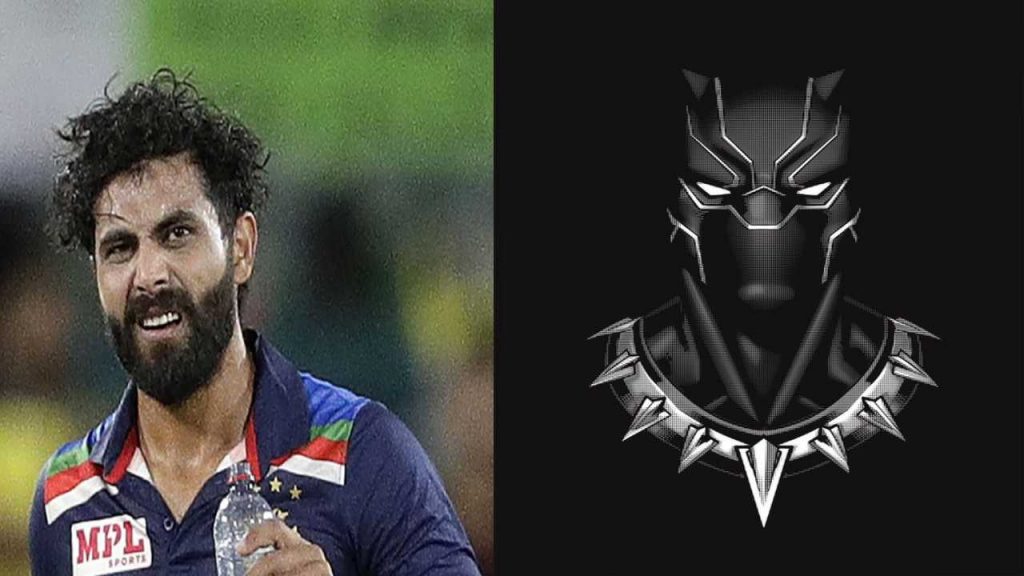 Black Panther is the king of Wakanda whereas the fans referred Jadeja as Sir Ravindra Jadeja.  Jadeja likes to believe that he is a kings which can be seen from the way he celebrates by moving his bat as a sword.