The TATA IPL 2023 13th match between Rajasthan Royals and Royal Challengers Bangalore will be played Bengaluru. Royal Challengers Bangalore will be looking to win their maiden IPL title. After winning the first season of IPL, Rajasthan Royals are struggling to win matches. RR vs RCB fixture is very exciting and it involves high quality player battle.
Rajasthan Royals vs Royal Challenger Bangalore rivalry
The Rajasthan Royals and Royal Challengers Bangalore have a moderate rivalry in the Indian Premier League (IPL). The two teams have faced each other 23 times as of the 2021 IPL season, with Rajasthan Royals winning 11 matches and Royal Challengers Bangalore winning 10, while two matches ended in no result.
The rivalry between the two teams started in the inaugural season of the IPL in 2008. Rajasthan Royals defeated Royal Challengers Bangalore in their first encounter by 7 wickets, and went on to win the championship that year. The two teams continued to face each other in closely contested matches in the following years.
In the 2013 season, Rajasthan Royals won both their matches against Royal Challengers Bangalore. However, the next season saw Royal Challengers Bangalore turn the tables as they won both matches against Rajasthan Royals.
The rivalry between the two teams has also seen some memorable individual performances. In the 2014 season, AB de Villiers scored a breathtaking 58 off just 32 balls to help Royal Challengers Bangalore chase down a target of 191 runs against Rajasthan Royals. In the 2019 season, Sanju Samson scored a magnificent century to guide Rajasthan Royals to a thrilling victory over Royal Challengers Bangalore.
Overall, the Rajasthan Royals and Royal Challengers Bangalore rivalry may not be as intense as some of the other rivalries in the IPL, but it is still a closely contested contest that is eagerly looked forward to by fans of both teams.
RR vs RCB Player Battle
Here's a look at the top five player battles of the IPL 2022 match between Rajasthan Royals and Royal Challengers Bangalore:
Sanju Samson vs Kyle Jamieson
The wicketkeeper batsman has been chosen as the captain of Rajasthan Royals for IPL 2022. Sanju Samson has an additional responsibility this season. The skipper without any doubt has immense skill and has the ability to hit big shots with ease. He has shown his power in the first match of the season. But this time he will be facing a tall young pacer from New Zealand. Kyle Jamieson was the most expensive player for RCB in this auction. He has not yet impressed so far and therefore he will be looking to take the wicket of skipper of RR. Samson may look to take on Jamieson and strike a few boundaries off his bowling in their next match.
Virat Kohli vs Shreyas Gopal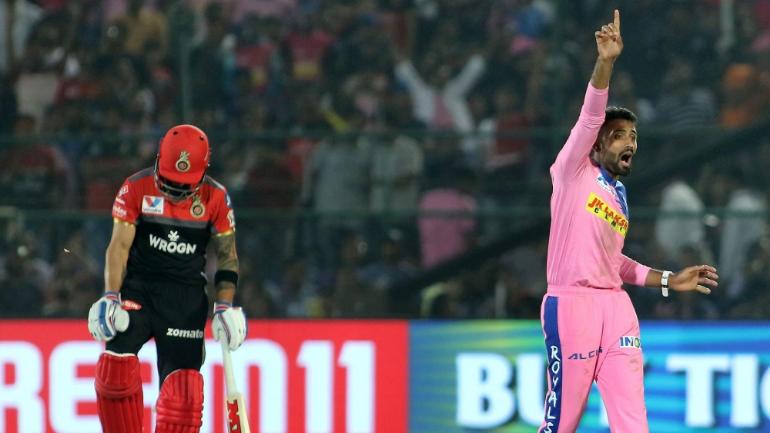 It is highly predicted that the management of Rajasthan Royals might include Shreyas Gopal for the match against RCB. Virat Kohli is a little bit uncomfortable with spinners as compare to pacers. He has struggled against Shreyas Gopal in IPL and therefore he will have to play the leg-spinner cautiously in their next match. Gopal has already dismissed Kohli twice in the past matches. The captain of RCB has managed to score just 12 runs from 8 balls against spinner in IPL. In the last RCB-RR match, Gopal took wickets of both Virat Kohli and AB de Villiers. Although there are low chances of this player battle as Shreyas Gopal is not in the squad as of now. But if he plays then Virat Kohli will most likely face a stern challenge from the RR leg-spinner, Shreyas Gopal.
AB de Villiers vs Jaydev Unadkat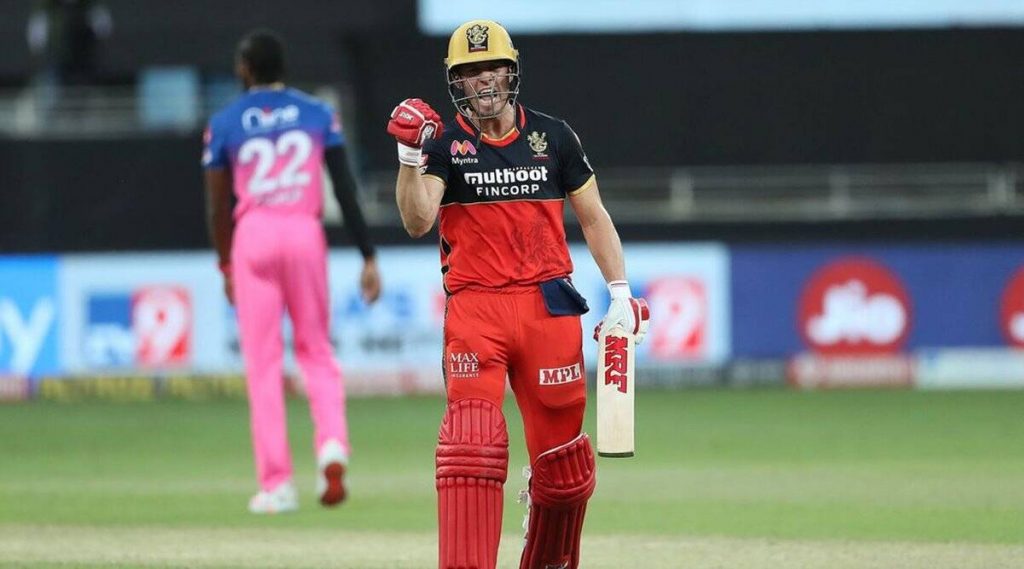 This player battle is looking one sided without any doubt. AB de Villiers is among the most aggressive batsmen on the T20 circuit. He blasted it out in the last match also. Even if he spends only a couple of overs at the crease, he can make the most of it. Talking about De Villers vs Unadkat, everyone remembers last year's match when RCB needed 35 runs from the last two overs, chasing 178 set by RR. ABD smashed Jaydev Unadkat for three consecutive sixes in the 19th over. RCB easily won the match with two balls to spare. But this time Unadkat is looking in good shape and also perform well in his last match. He will definitely be looking for a revenge against ABD. It will be interesting to see if De Villiers takes the aggressive approach against Unadkat or will he look to play him out cautiously.
Glenn Maxwell vs Chris Morris
This will be the most exciting player battle of this match. It will be a competition of an All-rounder vs All-rounder. Chris Morris became the most expensive buy in the history of the cash-rich league. He was bought by Rajasthan Royals (RR) for a whopping INR 16.25 Crore. On the other hand, Glenn Maxwell was bought by Royals Challengers Bangalore for 14.25 Crore. Another aspect of this player battle is that RCB replace Chris Morris and include Glenn Maxwell in the squad. Therefore, Morris will be looking to show his real worth to his ex team. Glenn Maxwell was terrific in the previous game and is consistently performing good in IPL 2022. Let's see who win in this player battle.