IPL 2023 Match – SRH vs DC Player Battle – Aiden Markram's Sunrisers Hyderabad will play against David Warner's Delhi Capitals in the match of Indian Premier League 2023. The match will take place at Brabourne Stadium in Maharashtra.
Here's a look at the Top Player Battles to watch out for in this IPL clash between SRH and DC :
Sunrisers Hyderabad vs Delhi Capitals rivalry
The Sunrisers Hyderabad and Delhi Capitals have a relatively new rivalry in the Indian Premier League (IPL). The two teams have faced each other 18 times as of the 2021 IPL season, with both teams winning 9 matches each. The rivalry started in the 2013 season, when Sunrisers Hyderabad made their IPL debut. In their first encounter, Delhi Capitals (then known as Delhi Daredevils) defeated the Sunrisers by 3 wickets. However, Sunrisers Hyderabad had the last laugh in that season as they defeated Delhi Daredevils in the playoffs to reach the finals.
In the following years, both teams had their ups and downs, with Delhi Daredevils changing their name to Delhi Capitals in 2019. However, the rivalry between the two teams remained intact, with each match being closely contested.
Overall, the Sunrisers Hyderabad and Delhi Capitals rivalry may not be as intense as some of the other rivalries in the IPL, but it is still an exciting contest to watch.
David Warner vs Kagiso Rabada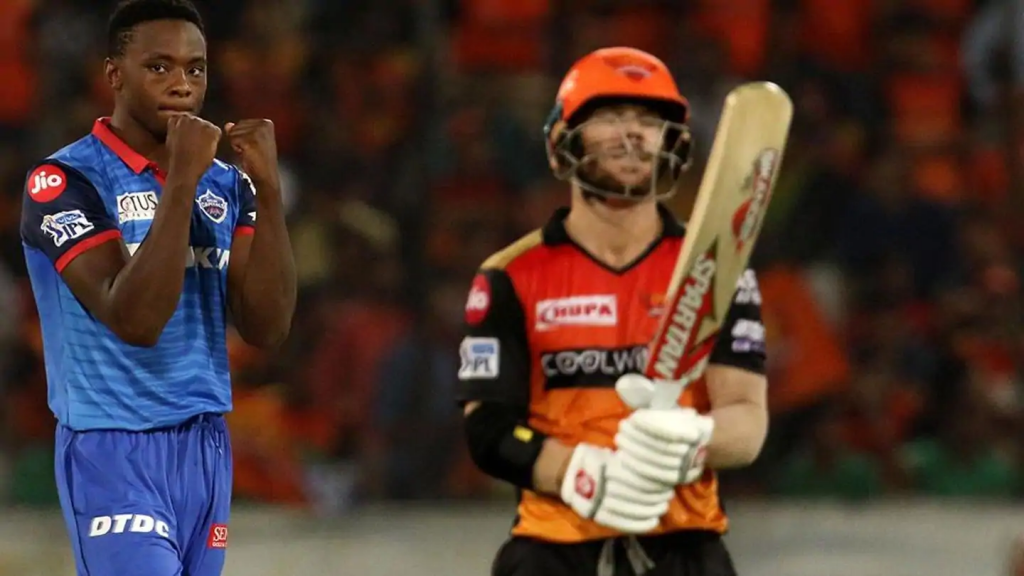 David Warner is one of the best foreign players in Indian Premier League. He is the only foreign batsman in the list of top five highest run scorers in IPL history. He has a lot of experience in playing at Indian pitches. David Warner also took his team to their first IPL title in 2016, when they beat RCB in the final. Talking about this season, neither SRH is looking good, nor Warner. SRH has been losing games which are easy to win. Although Warner has not been so bad. He along with Bairstow has the ability to destroy bowling attack of opposition. Against him, Delhi Capitals pacer, Kagiso Rabada is standing. Rabada was the purple cap holder of last sesaon. His pin point yorkers are unplayable even by the veteran batsmen. But in this season, he has not been at his best so far. He has conceded many sixes, which are rare for him. This will be clash of two players who are finding their original form.
For us, the winner will be Kagiso Rabada in this player battle.
Jonny Bairstow vs Ravichandran Ashwin

Jonny Bairstow, along with Warner, is capable of scoring some big partnerships. He has shown his power hitting capabilities in the series against India. The England batsman is performing consistently for a long time. On the other hand, we have Ravichandran Ashwin, veteran Indian off spinner. Ashwin, without any doubt is one of the most decorated spinners of IPL. But in this season, it is clearly visible that he is struggling. He is neither able to bowl economical over, nor able to take wickets. However, DC will hope he brings his best game against the SRH opener.
For us, the winner will be Jonny Bairstow in this player battle.
Shikhar Dhawan vs Bhuvneshwar Kumar

Shikhar Dhawan, popularly known as GABBAR, has the ability to take the game away from the opposition with his hard-hitting up front. After scoring match winning 92 runs against Punjab, Dhawan is looking in a clearly different form. Dhawan has never looked this aggressive in his IPL career. His best-ever IPL strike-rate of 163.15 this season, it was 144.73 last term. He is also in the top five highest run scorers of the IPL. For Hyderabad, Bhuvneshwar Kumar has been opening the bowling since a long time. The Indian pacer bowls over in starting and at the death. This time he will be bowling to his country teammate Dhawan in his opening spell. SRH's premier fast-bowler Bhuvneshwar Kumar will be tasked with sending him into the hut early. This will be a battle of class players.
For us, the winner will be Bhuvneshwar Kumar in this player battle.
Rishabh Pant vs Rashid Khan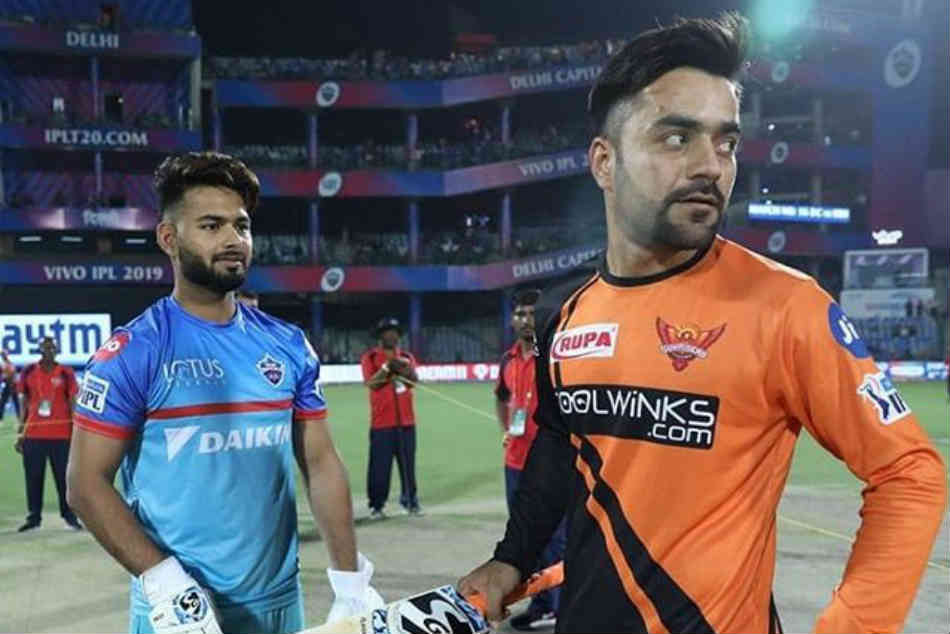 In IPL 2021, the youngster Pant is bestowed with the responsibility of leading his side, after Shreyas Iyer was ruled out of IPL. We all know what a player Pant is and we are also familiar with his shot hitting abilities. But, wicket-keeper-batsman Rishabh Pant has been rather inconsistent in the tournament so far and he will be eyeing a good show against SRH. But it is definitely going to be a difficult task for the southpaw as he will have to deal with couple of quality Afghanistan spinners. Rashid Khan is just one level up in comparison to other leg spinners. He has been bowling economically along with taking wickets. Rashid Khan holds a decent record against Pant in the previous editions of the IPL and he has taken his wicket only once.
For us, the winner will be Rishab Pant in this player battle.
Also Read : Watch Live IPL 2023 Free – Some Frequently Asked Questions
Also Read : IPL 2023 Live streaming – Apps to watch IPL free
Also Read : Where to watch IPL T20 Live Free