IPL 2022 – SRH vs MI Player Battle – Kane Williamson's Sunrisers Hyderabad will face Rohit Sharma's Mumbai Indians in the fixture of Indian Premier League 2022. The match will take place in Mumbai.
Here's a look at the Top Player Battles to watch out for in this IPL clash between SRH vs MI :
Rohit Sharma vs Bhuvneshwar Kumar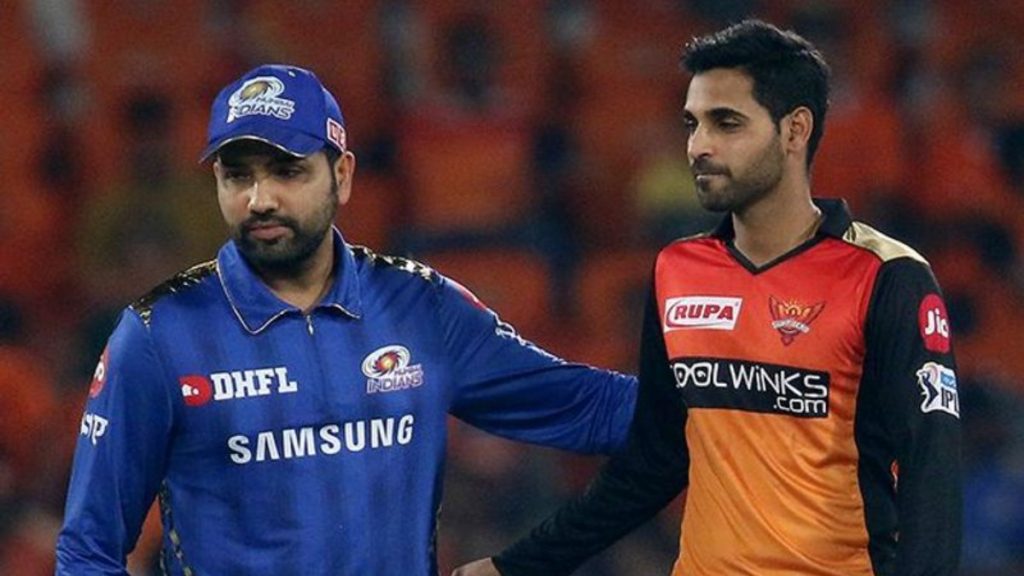 Two veterans of Indian team will be against each other in the fixture of SRH vs MI. Rohit Sharma while opening for his team will definitely face his teammate Bhuvneshwar Kumar. The medium pacer has not impressed much this season, although he is considered as one of the best death bowlers. Rohit on the other hand has managed to register some good scores in the IPL 2021. The swing and variations of Bhuvneshwar is definitely going to trouble the captain of MI. Rohit Sharma managed to score 50 runs off 40 balls by Bhuvneshwar Kumar, while Kumar was able to dismiss him once. If Kumar can send back Rohit Sharma for cheap, Hyderabad will be in business.
For us, the winner will be Bhuvneshwar Kumar in this IPL player battle.
Jonny Bairstow vs Rahul Chahar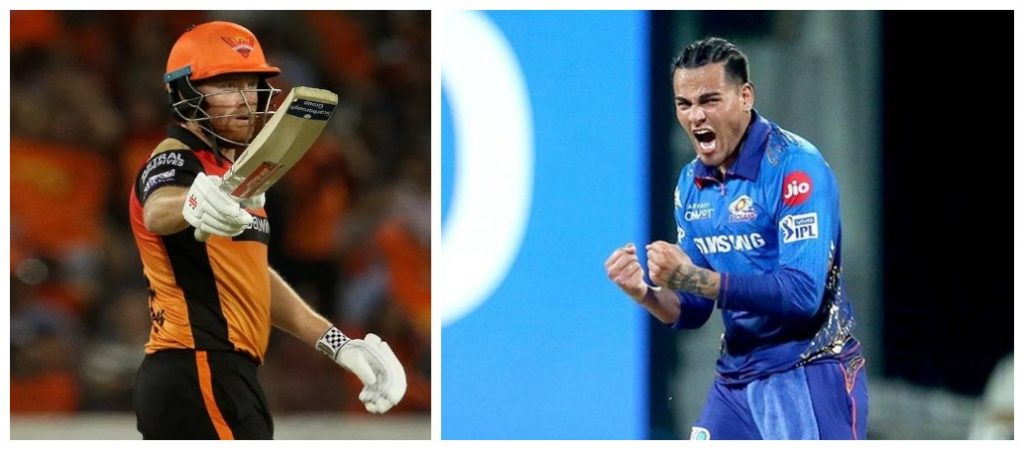 Jonny Bairstow has been in an excellent form since the tour of India. He is one of those players who can smash the ball out of ground with ease. Hyderabad, therefore, will expect Bairstow to take up this battle against Rahul Chahar. Coming in at number four for Hydrabad, the Englishman will have to face the tricky middle-over for Hyderabad and take the challenge with the leg spinner. Footwork and an effective sweep shot will go a long way in determining the outcome of this battle. However it will not be as easy for Bairstow as it seems because Rahul Chahar may concede a six but he always makes sure that the next ball will be a wicket.
For us, the winner will be Rahul Chahar in this IPL player battle.
Kane Williamson vs Jasprit Bumrah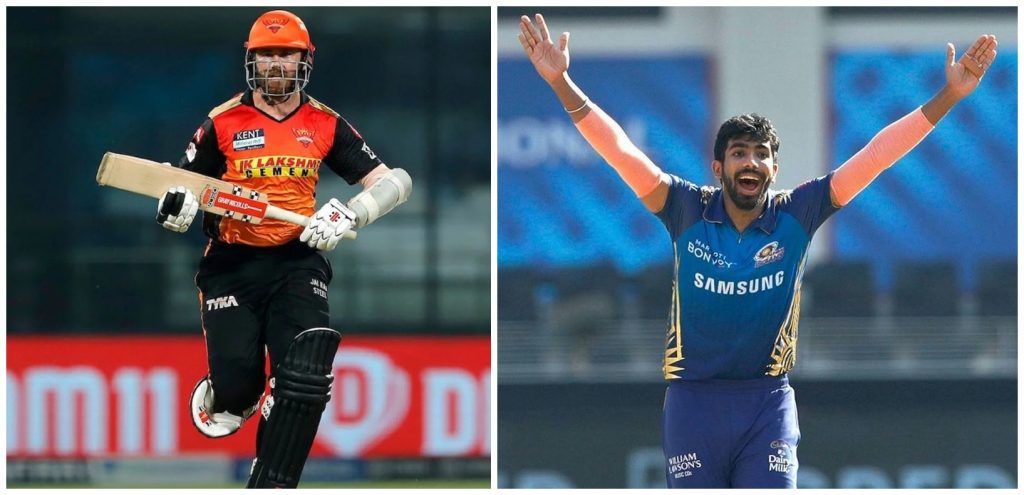 There are very few batsmen who can score boundaries against Jasprit Bumrah and Kane Williamson is one of them. Kane had put on a show against Bumrah at Hamilton in the third T20I of the India-New Zealand series. It was the unheralded Kane Williamson who found a way against Bumrah's incredible death bowling with a small technical tweak that had the Indian pacer in two minds. In IPL 2021, Bumrah has not been the same bowler who very easily bowl yorkers and dot balls. In the match against CSK also, he was very expensive. It will be interesting to see how the two superstars will look to cancel out each other's influence in the match.
For us, the winner will be Kane Williamson in this IPL player battle.
Kieron Pollard vs Rashid Khan
All-rounder Kieron Pollard has struggled in the opening stages of the competition but he has returned to his original form. In the match against CSK, he has shown what he is capable of by single handedly winning the match for his team off the last ball. To continue his form, he will have to deal with SRH spinners especially Rashid Khan, against whom he doesn't enjoy a good record. Against Rashid, Pollard's strike-rate drops down to 52.9 and he has also been dismissed once by the Afghan superstar before. The Afghan bowler, on expected lines, has been SRH's best bowler on show thus far.
For us, the winner will be Rashid Khan in this IPL player battle.
Also Read : Watch Live IPL 2022 Free – Some Frequently Asked Questions
Also Read : IPL 2022 Live streaming – Apps to watch IPL free
Also Read : Where to watch IPL T20 Live Free