Former Pakistan pacer Mohammad Amir has revealed about his possibility of playing in IPL after getting UK citizenship in the future. He shocked the cricketing world by announcing his retirement from international cricket last year at the young age of 28. Mohammad Amir has moved base to the United Kingdom with his family as his wife is British by birth. Fans around the globe are excited to know the answer to this question : Can Mohammad Amir play IPL ?
Mohammad Amir is currently playing in franchise cricket across the world and has plans to raise his kids in England. However it is possible for Amir to play in the IPL, world's biggest T20 league, once he gets the British Citizenship.
"At the moment I've been granted indefinite leave to remain in the United Kingdom. I'm enjoying my cricket these days and plan to play for another 6 or 7 years so let's see how things go. My children will grow up in England and receive their education there so no doubt I will be spending a fair amount of time there,"
"At the moment, I've not really thought about the other possibilities and opportunities available and how things will turn out when I receive British citizenship in the future," Mohammad Amir said.
All of this is ok but is it really possible for a Pakistani player to play in IPL. Can Mohammad Amir play IPL ? Well the answer is here :
After shifting base to Britain, Amir has the choice to opt for British Citizenship, which he can get easily because his wife is British and then it will be possible for Amir to play in IPL.
After the 2008 Mumbai attack, when the second season of the IPL was about to commenced, the Pakistan Cricket Board refused to grant permission to its players to come and play in India. On the other hand, the BCCI also took a decision on the same line and kept Pakistan away from the league. Till now, Pakistani players are not allowed to participate in Indian Premier League.
The only player participating in the IPL, who had played for Pakistan earlier was Azhar Mahmood, the former all-rounder, who registered himself as an English player and appeared for the Punjab Kings and the Kolkata Knight Riders.
At the time of his retirement, Mohammad Amir leveled some serious charges against the Pakistani team management, coaches, and even the Pakistan Cricket Board. He also criticized how cricket is run in the country and how a senior player like him was disrespected, which led him to take the decision to retire for the sake of his happiness and mental health.  The fast bowler had openly criticised Pakistan coaching staff including Waqar Younis and Misbah-ul-Haq on more than one occasion.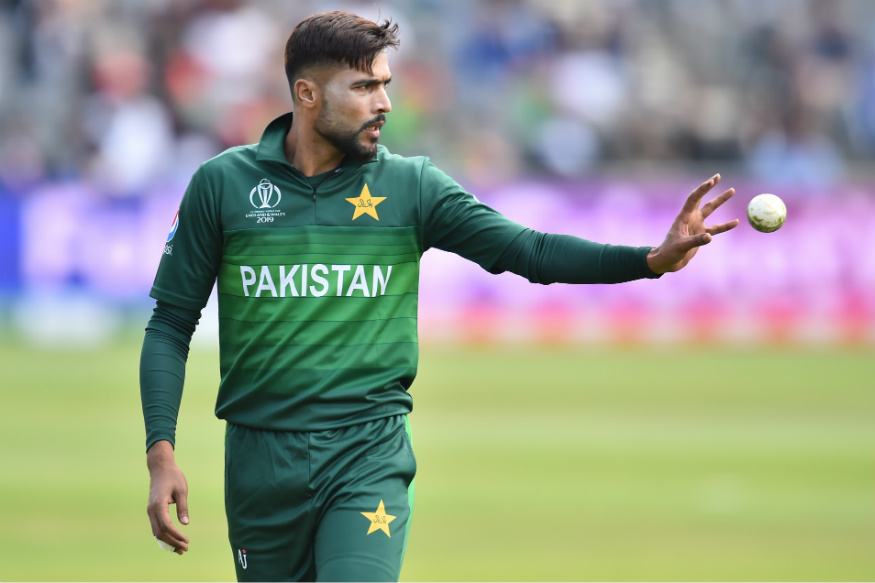 Amir, who made his debut for Pakistan in 2009, played 36 Tests, 61 ODIs, and 50 T20Is for his country. He was banned for 5 years from 2010-2015 for being found guilty of spot-fixing on a tour of England in 2010.