Electric vehicles are the need of the hour to fight against climate change. It can be said without any doubt that EV is the future in India. Seeing an electric car on the road will become as common as driving past a traffic light. In this article we have mentioned Upcoming Electric Cars in India 2021.
The automobile industry of world is evolving in technology day by day and so is India. This evolving of different nations has also increased the pollution and global warming in the environment. Climate change is the most important issue for countries to tackle. In the modern world, fossil fuel combustion is the biggest contributor to air pollution. The leading culprit today is traffic, but factories and power plants also continue to contribute to some extent. The motor vehicle engine emits many types of pollutants including nitrogen oxides (NOx), volatile organic compounds (VOCs), carbon monoxide (CO), carbon dioxide (CO2), particulates, sulphur dioxide (SO2) and lead. Therefor there is an urgent need to curb this pollution and go eco friendly.
Hybrid vehicles generate significantly reduced emissions and Electric cars produce none at all. As EV cars enable a 40% cut in CO2 emissions, they have a big role to play in helping India to fight against climate change – and to reduce the overall negative environmental impact.
Indian Government has been taking several steps and measures to bring Electric Vehicle revolution in India. Electric cars are expected to be as cheap as fuel-powered cars in the foreseeable future. The International Energy Agency cites that by 2020 up to 20 million electric vehicles will ply the road, a number that is expected to go up to 70 million by 2025.
The Electric cars industry is on a major upward trajectory in India. For instance, the world's most valuable electric vehicle manufacturer, Tesla, is now all set to launch its cars in India this year. Chief executive officer Elon Musk confirmed Tesla would enter India in January after months of speculation. The launch of the tech giant is expected to boost the adoption of EVs in the country. Although, the prices of Tesla's cars are definitely going to be very high but other car manufacturers are also entering in Electric cars market.
2020 has been a year where India witnessed the boom in the electric cars market. There is a growing consensus among automotive professionals and the public alike that the future of vehicles is electric. Several surveys indicate that an overwhelming majority of customers state that they are open to considering an Electric Vehicle (EV) for their next purchase. These developments signal a turning point for EVs in India, which has thus far been a laggard in adopting the EV revolution. It is very clear that EV is the future in India.
Upcoming Electric Cars in India 2021
Here is the list of all upcoming electric cars in India which are expected to launch in the year 2021-2022 :
Upcoming Electric Cars in India 2021 – Tata Altroz EV
Tata Altroz has already become favorite of car lovers in India. Its electric version will also dominate the Indian Electric Cars market. The Altroz EV was first shown at the 2019 Geneva Motor Show. TATA is expected to launch the EV version of the Altroz by the end of 2021. The Altroz EV is expected to pack the same powertrain as the Nexon EV. The 30.2kWh battery pack is expected to offer a range of 250 km to 300 km. Its battery can be charged up to 80% in an hour using a DC fast charger.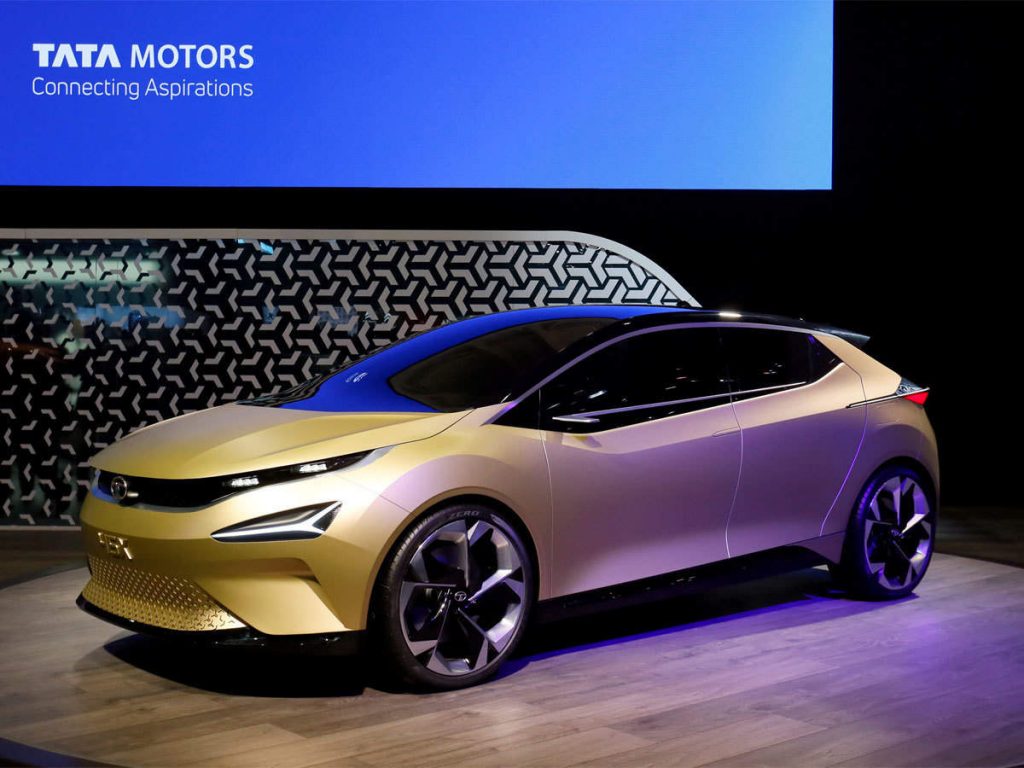 Upcoming Electric Cars in India 2021 – Tesla Model 3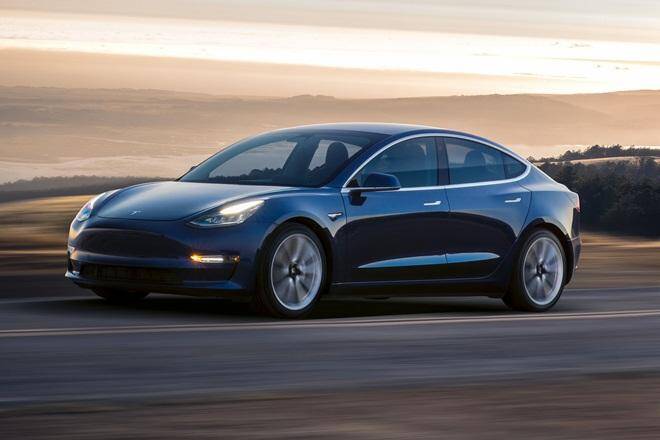 This will be Tesla's first electric car that will be made available in India. The brand will be setting up their India headquarters in Mumbai while the production will be based in Karnataka. The much awaited four-wheeler can cover a distance of upto 500 kilometres per charge and can go from 0-100 kmph in 3.1 seconds flat.
Upcoming Electric Cars in India 2021 – Maruti WagonR EV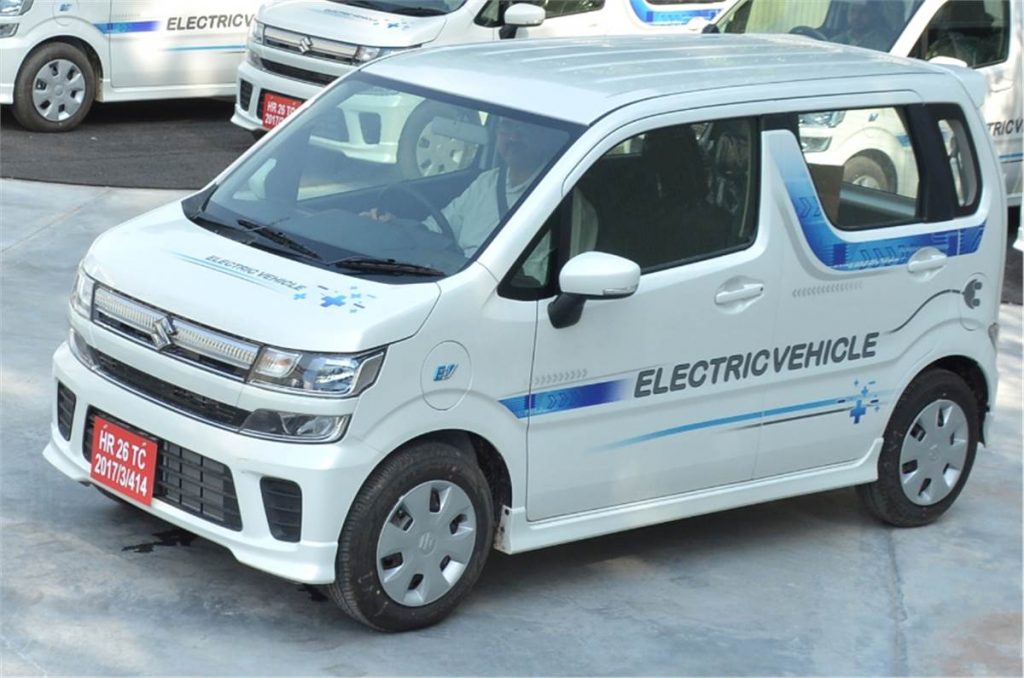 Maruti WagonR has established itself as the most desirable car for middle class families. The company is planning to launch its electric version. It will be Maruti's first electric vehicle and possibly the most affordable one in the market. There has not been any confirmation about its launch time. Maruti Suzuki has been road-testing the WagonR EV since quite some time now. The car was planned to launch in 2020, however, the reason cited for the delay was said to be poor infrastructure. The WagonR EV is expected to provide a range of 130 km-180 km. Moreover, the car gets charged up to 80% in an hour.
Upcoming Electric Cars in India 2021 – Renault Kwid Electric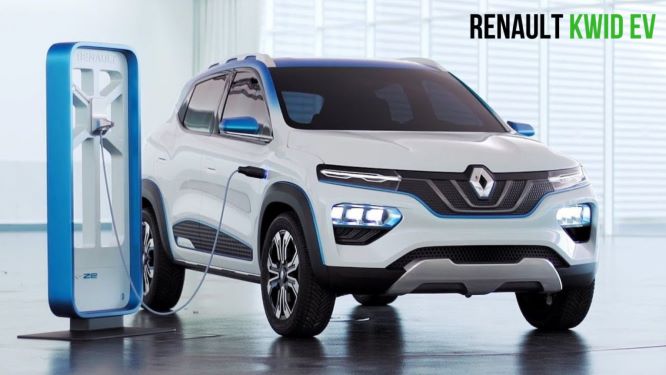 Kwid is just another car which is dominating the sales by middle class families. Due to its low price it is affordable by many sections of the society. The Renault Kwid Electric is expected to come in 2021. It is currently sold in China as K-ZE. With India moving towards electrified vehicles, Renault is planning to the launch electric version of the hatchback sometime soon.
The Electric Kwid will become the first fully electric offering from Renault in India when launched. The Kwid Electric is powered by a 26.8kWh battery pack offering a range of 270 kilometres on a single charge. Renault Kwid Electric will give direct competition to Maruti WagonR.
Upcoming Electric Cars in India 2021 – Mahindra eXUV 300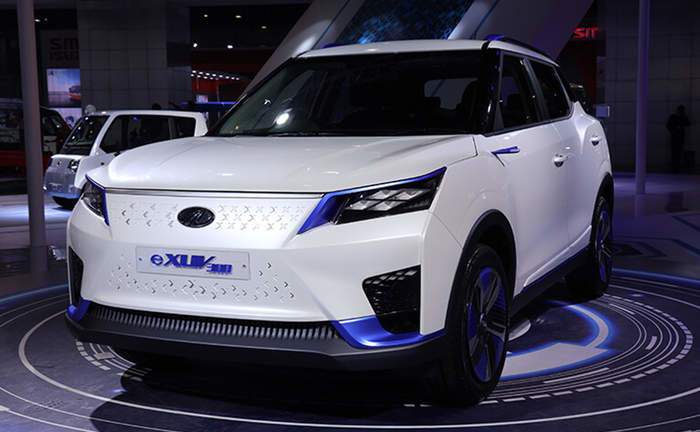 Mahindra has already entered the Electric cars market in India. Another electric vehicle expected from the Mahindra is the eXUV300. This car has already set the compact SUV segment on fire, the electric version of this car can also perform good in Indian automobile industry. It will be made available in two variants- long-range and standard. While the former offers a range of 350-400 kilometres, the latter offers a range of 200 kilometres.
Upcoming Electric Cars in India 2021 – Mahindra eKUV100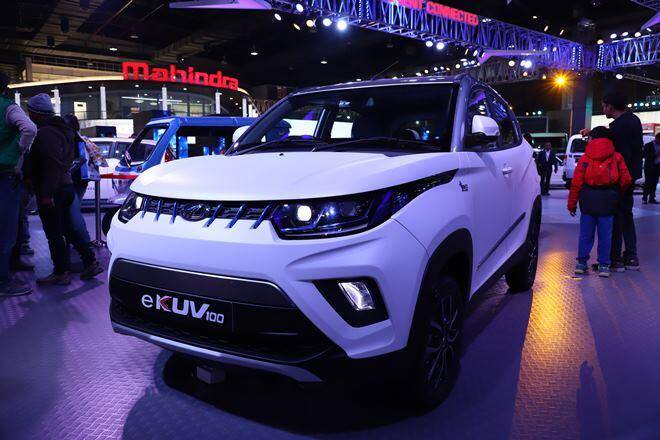 The Indian car maker announced the price of its upcoming electric vehicle, eKUV100 at the Auto Expo 2020. Mahindra had said that their soon to be launched offering will be made available for Rs 8.25 lakh. However, due to lockdown, the launch was probably shifted further. It is expected that Mahindra will launch the mini-SUV by the end of the first quarter of 2021.
The electric eKUV100 will feature a 40kWh electric motor producing 53 bhp and generating 120Nm of torque. Offering a range of 120 kilometres, the car will get charged up to 80% in an hour.
Upcoming Electric Cars in India 2021 – Audi e-Tron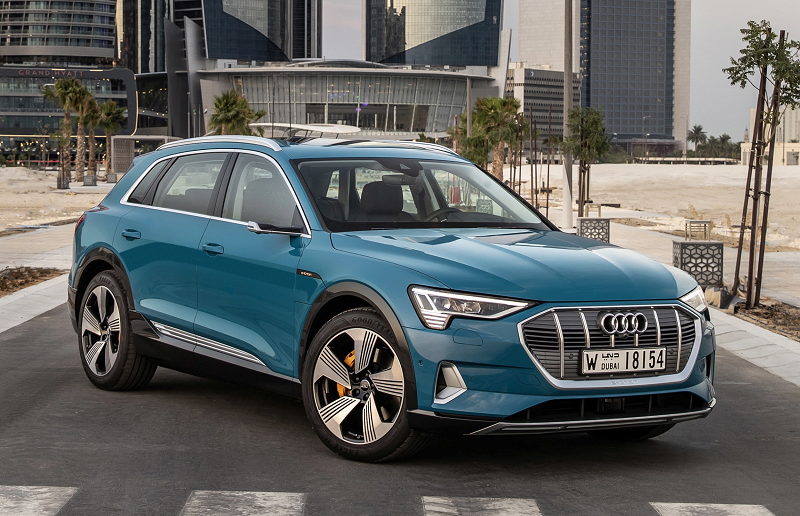 The German carmaker, Audi has announced the launch of e-Tron SUV in India in 2021. This will be Audi's first electric car launch in India. Audi e-Tron is powered by two motors. A 125kW motor at the front and a 140kW at the rear. Offering a 408 bhp of power and churning out a 664 Nm of torque, the car is powered by an AWD system. The electric e-SUV completes the 0-100 kmph sprint in 5.5 seconds and hits a top speed of 200 kmph.
Best Electric Cars in India
Tata Tigor EV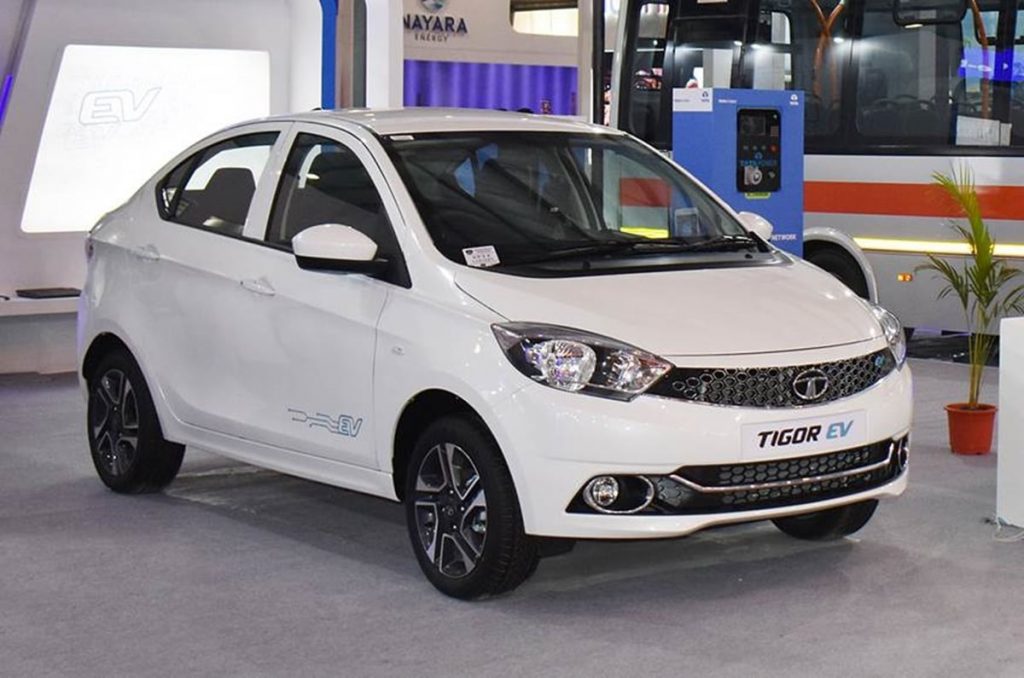 It was the first electric car by TATA. The Tigor EV, was only available for commercial buyers when it first launched in June 2019. Due to its small 16.2kWh battery and 142km ARAI rating, the Tata Tigor EV didn't really alleviate the range anxiety associated with all-electric cars.
Mahindra eVerito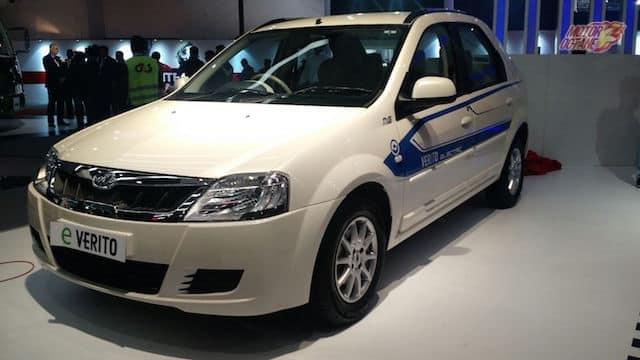 The Mahindra eVerito is the all-electric version of the now-discontinued Verito sedan. It was available in two variants – D2 and D6. It has an 18.55kWh battery pack that has an ARAI-rated 140km of range; real-world range. The eVerito is slow and struggles to keep up with city traffic. Mahindra's all-electric sedan is only suitable for short commutes and is quite expensive according to its performance.
Tata Nexon EV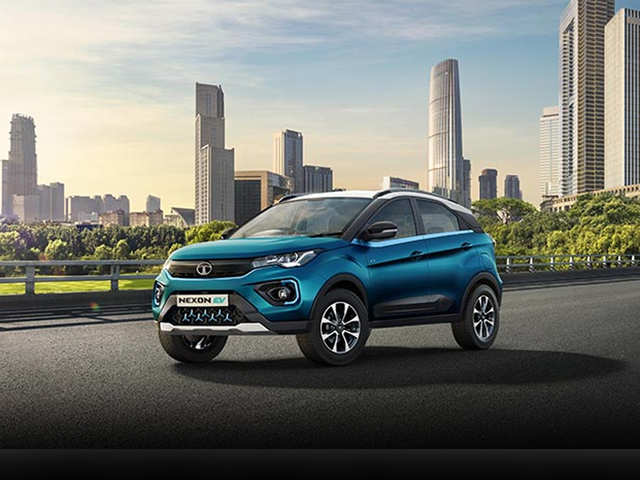 This is among the favorites electric cars in Indian market. Nexon EV was the Tata Motors' second electric car. The Tata Nexon EV has the modern tech, like a connectivity suite, and a number of goodies, such as a sunroof, and feels like the first electric car from the company that could serve as an alternative to a petrol car. The all-electric SUV has been mired in controversy after complaints about its range. Nexon EV comes as the most affordable electric SUV in India.
MG ZS EV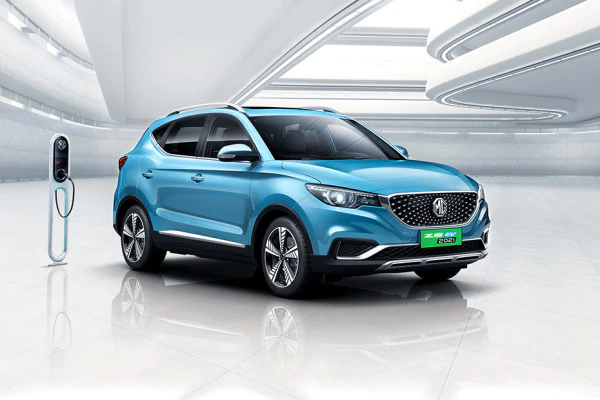 The ZS EV is a good looking car and closely resembles its petrol twin sold abroad. MG promises a maximum range of 340km. The motor puts out 143bhp and 353Nm of torque which gets it from a standstill to a 100kmph in just 8.5 second. The ZS EV also comes with three driving modes ie Eco, Normal and Sport, that alters the throttle response and the power available to you.
Hyundai Kona Electric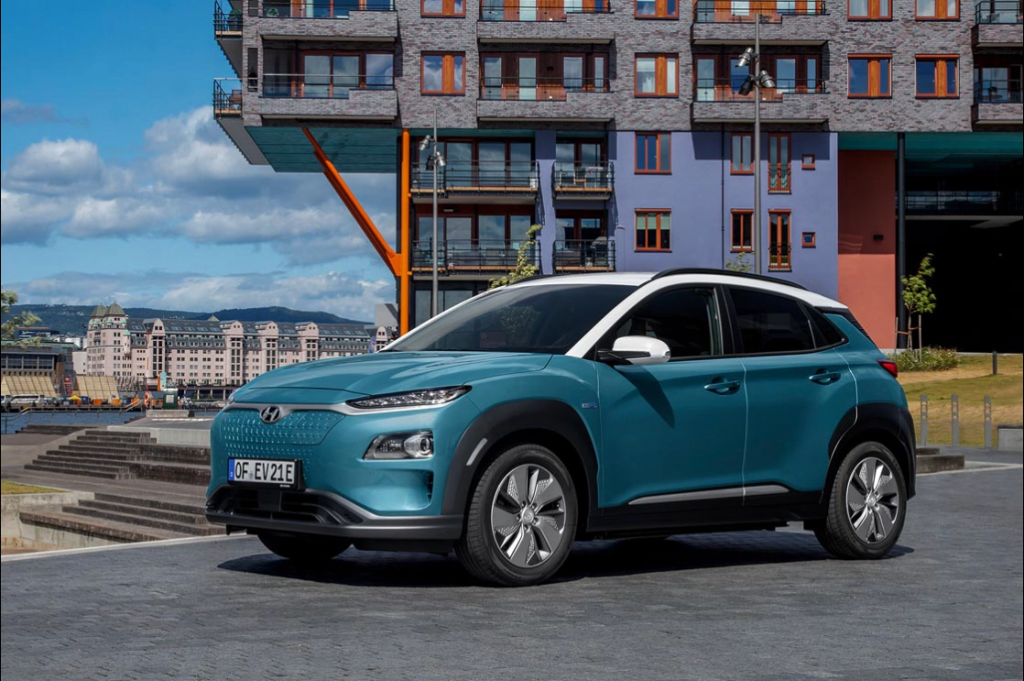 The Hyundai Kona Electric was the first electric car to enter the Indian market. The Hyundai Kona Electric was introduced in July 2019 as a CKD to showcase the Korean brand's technology in the EV arena. Kona Electric gets 39.2-kilowatt-hour lithium-ion polymer battery which, according to Hyundai, offers an ARAI claimed a range of 452 km.