The ICC T20 World Cup 2022 is very close now. Cricket fans are very excited to watch the World Cup of their favorite format of cricket. The matches of T20 World Cup 2022 will be played in Australia. It is scheduled to be played between October 16, 2022 to November 13, 2022. In this article we will tell you Who will open for India in ICC T20 World Cup 2022.
India will be among favorites to win the T20 World Cup 2022 because it is one of the top teams in T20I cricket. The previous edition of T20I World Cup was a forgettable one for India as they failed to qualify even to the second stage. India reached the semi-finals in the 2016 T20 World Cup where they were beaten by West Indies. India was the runners-up in the 2014 edition where they were defeated by Sri Lanka in the finals. In the 6 editions of the T20 World Cup so far, India has only won once in the 2007 edition. Different predictions are being made about the composition of Indian team which will go to the ICC T20 World Cup. The IPL will plays a huge role in the selection of India's World Cup squad. Amid this excitement of Indian squad, the main excitement among the fans is to know that who will open for India in ICC T20 World Cup 2022.
ICC T20 World Cup 2022 Schedule Details, Groups info, Teams List, Venue, Squads
The squad depth of India cricket team is insane. It has huge availability of talented players who are eager to enter into the Indian team. There is a fierce competition going on between various Indian players to earn a spot in the squad for T20 World Cup 2022. But the main battle is regarding the opening spots. India have a lot of options to select from when it comes to the opening spot for the T20 World Cup 2022 squad. In previous international matches and IPL matches, the selectors have witnessed the performances of various players who are submitting their resume for the opening spot.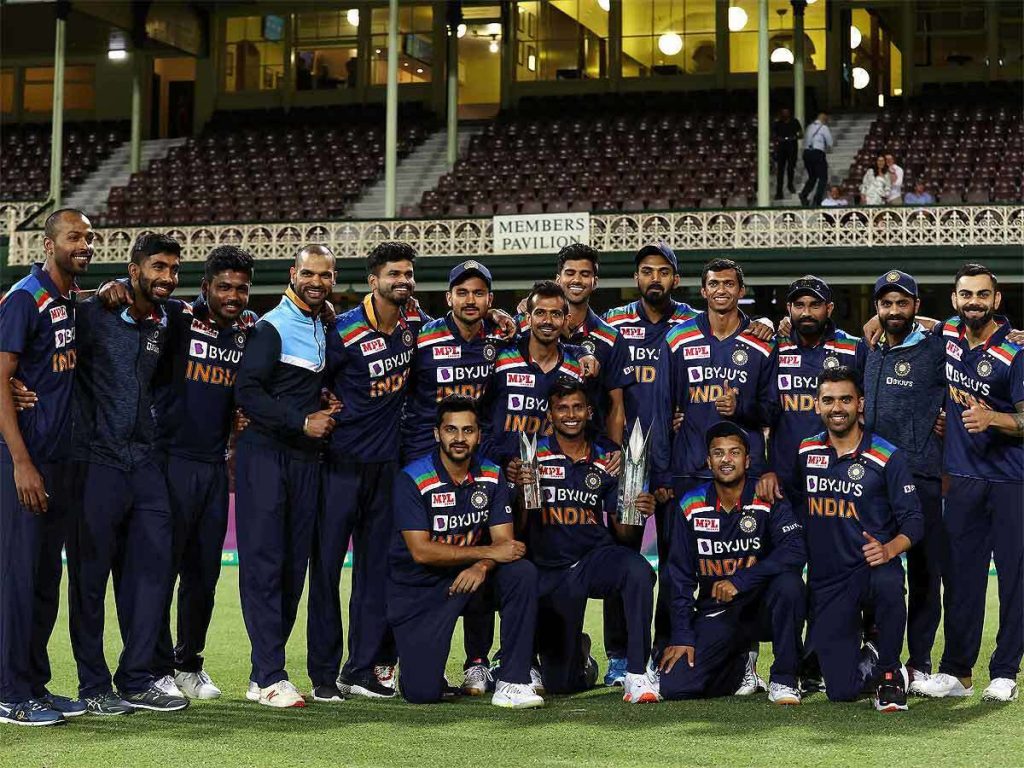 One thing which is certain is that out of the two opening spots, Rohit Sharma has already reserved one for him. Rohit Sharma is the first choice opener for India in all three formats of cricket. He will be a crucial part of the India squad in the T20 World Cup 2022. The players will be competing for the position of second opener to play alongside Rohit Sharma.
In this article, we will show you the opening options which are available for Indian Cricket Team.
Rohit Sharma and Shikhar Dhawan
Rohit Sharma and Shikhar Dhawan have established themselves as one of the most successful opening pair of India for a long time. They have also became the second Indian pair to make up 5000 runs together so after former India openers – Sachin Tendulkar and Sourav Ganguly.
At a time, Dhawan's T20 form was on a decline but he at that time also, he was a superbly consistent ODI run getter. In the first half of IPL 2021, he has definitely made a comeback with his consistent performances. He was the highest run-scorer in the first half of IPL 2021 while playing for Delhi Capitals. The left-handed batsman was also the highest run-scorer in India vs Sri Lanka T20I series and ODI series.
Taking into consideration the current form of batsmen, Shikhar Dhawan might open along with Rohit Sharma for India in T20 World Cup 2021.
Rohit Sharma and KL Rahul
There was a time when KL Rahul was seen as the perfect partner for Rohit Sharma in T20 World Cup 2021. His amazing performances for India in the past two years had almost sealed him the place of opener for India. But the devastating performance of KL Rahul in the India vs England series pushed him back in the competition of Indian openers. He failed to score even respectable amount of runs during the five-match T20I series between India and England in March. KL Rahul was clearly seen struggling with his batting form in the against England. However, he neutralized his bad performance to some extent with a century in the ODI series.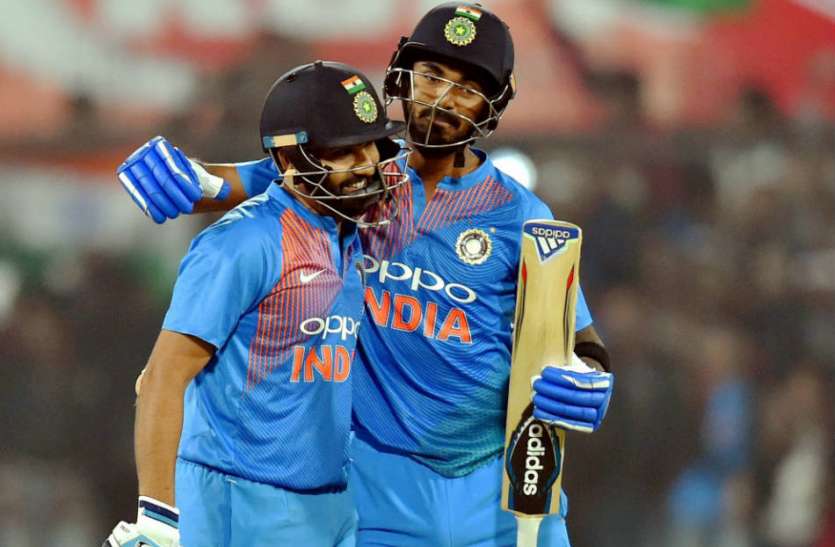 In first half of IPL 2021 also, he was the 2nd highest run-scorer with 4 half-centuries. The technical and powerful batting of KL Rahul might get him a place in the India Squad for T20 World Cup 2021. It is likely that we might see him open alongside Rohit at the World Cup.
Rohit Sharma and Virat Kohli
The disastrous performance of KL Rahul forced Virat Kohli to open the innings alongside Rohit Sharma in the last T20 International against England. The amazing sight of Kohli and Rohit opening for India was worth watching for cricket fans. They both delivered a phenomenal show against England and sealed the series for India. That particular match has sparked the chances of Virat Kohli opening with Rohit in the upcoming T20 World Cup.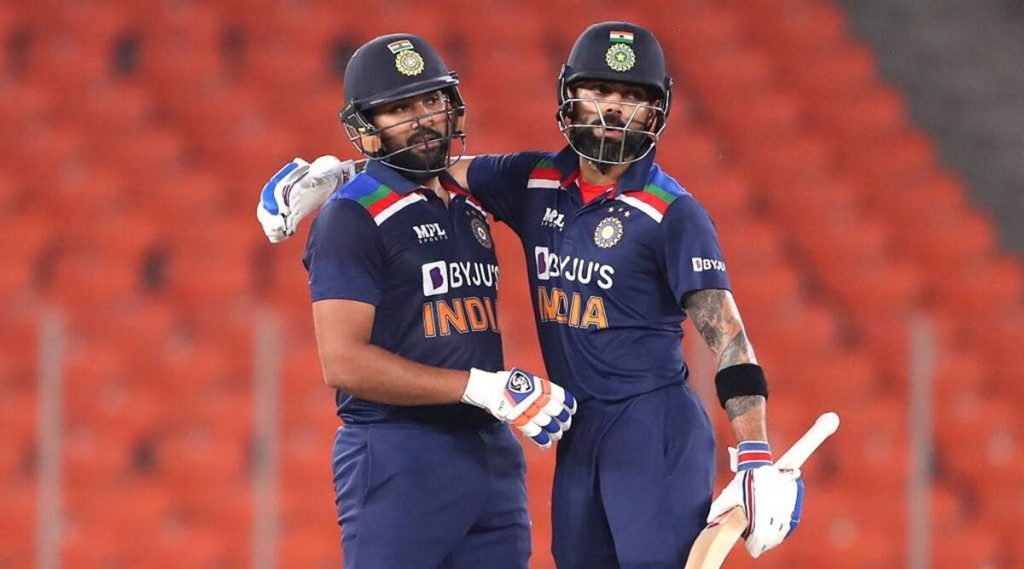 Virat Kohli is a player who has scored 60 fifties and 43 hundreds, he doesn't need introduction and can easily adapt to the opening spot for India. Other factor which favors the chances of Virat Kohli opening for India in the World Cup is that the skipper also opens for RCB in IPL. Kohli was the player of the series against England. We might see the two best players opening together for India at T20 World Cup 2022.
Rohit Sharma and Prithvi Shaw
Anyone who is following IPL is definitely aware of the fact that Prithvi Shaw is one of the best opener in T20 format. Prithvi Shaw is just another player who is claiming the opening position for India. His fearless approach can be seen from both positive and negative aspects. Prithvi Shaw has shocked the entire cricket world with his amazing performance in the first half of the Indian Premier League 2022. Shaw was brilliant for Delhi Capitals and was smashing bowlers all over the ground.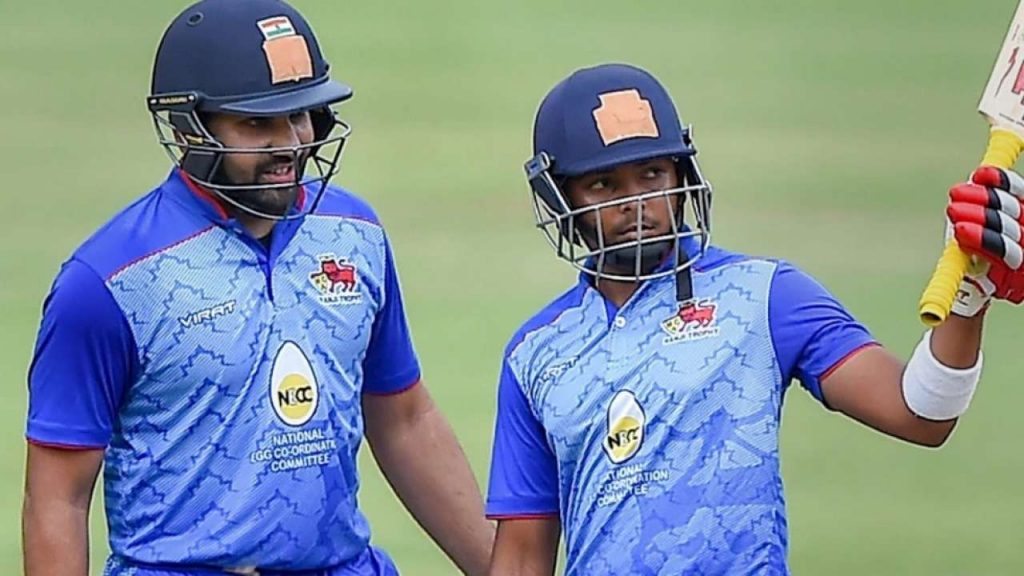 However his international T20 debut for India didn't go as planned. Prithvi Shaw received his T20I cap for the series opener against Sri Lanka. He was out for a golden duck on his first-ever match for India in the shortest format. He became the first Indian opener to get out for a Golden Duck against Sri Lanka in the shortest format of the game. However his selection in T20 World Cup 2022 will highly depend on the second half of IPL 2021.
Rohit Sharma and Ishan Kishan
Along with KL Rahul, Shikhar Dhawan and Prithvi Shaw, youngster Ishan Kishan is also in the picture. He was phenomenal for Mumbai Indians in IPL 2020 and led his team to winning the tournament. Ishan Kishan made his T20 debut against England and scored a half-century. He also smacked a half-century in his ODI debut against Sri Lanka recently.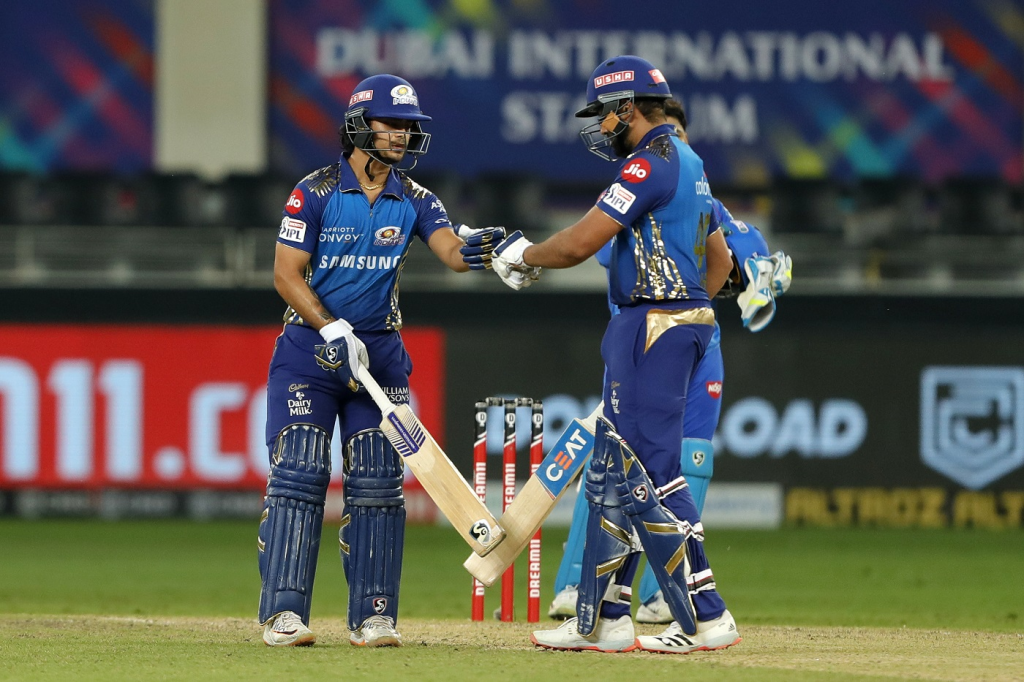 Ishan Kishan is young batsman known for his aggressive batting style and fearless approach. Another favorable situation for Ishan Kishan is that he has a good bonding with Rohit Sharma. They both have experience of playing together at Mumbai Indians.
Well the above are just the predictions and the final opener names will be revealed once the India Squad for T20 World Cup 2021 will be announced. It will be very exciting to see as to Who will open for India in ICC T20 World Cup 2022.