India's squad for the upcoming T20 World Cup 2021 has been announced by BCCI and it came up with many surprises. From MS Dhoni's comeback as mentor of Team India  to Ravichandran Ashwin's return in the squad after a long time – the list is quite long. The return of these players are positive surprises. Fans received some shocking setbacks with the exclusion of some notable regular starters of Indian team like Shikhar Dhawan and Yuzvendra Chahal from the 15-member squad. The fans of leg spinner are quite shocked with his omission from India's squad and want to know why Chahal is not in India's T20 Squad.
Why Shikhar Dhawan is not included in India's T20 World Cup 2021 Squad?
Yuzvendra Chahal has often been referred as the second-best T20 leg-spinner in the world after Afghanistan's Rashid Khan. It was quite shocking to know that he was not able to make it to India's squad for the T20 World Cup 2021. Chahal has been a regular starter in the team's shortest format squad over the last few years.
India T20 World Cup 2021 Squad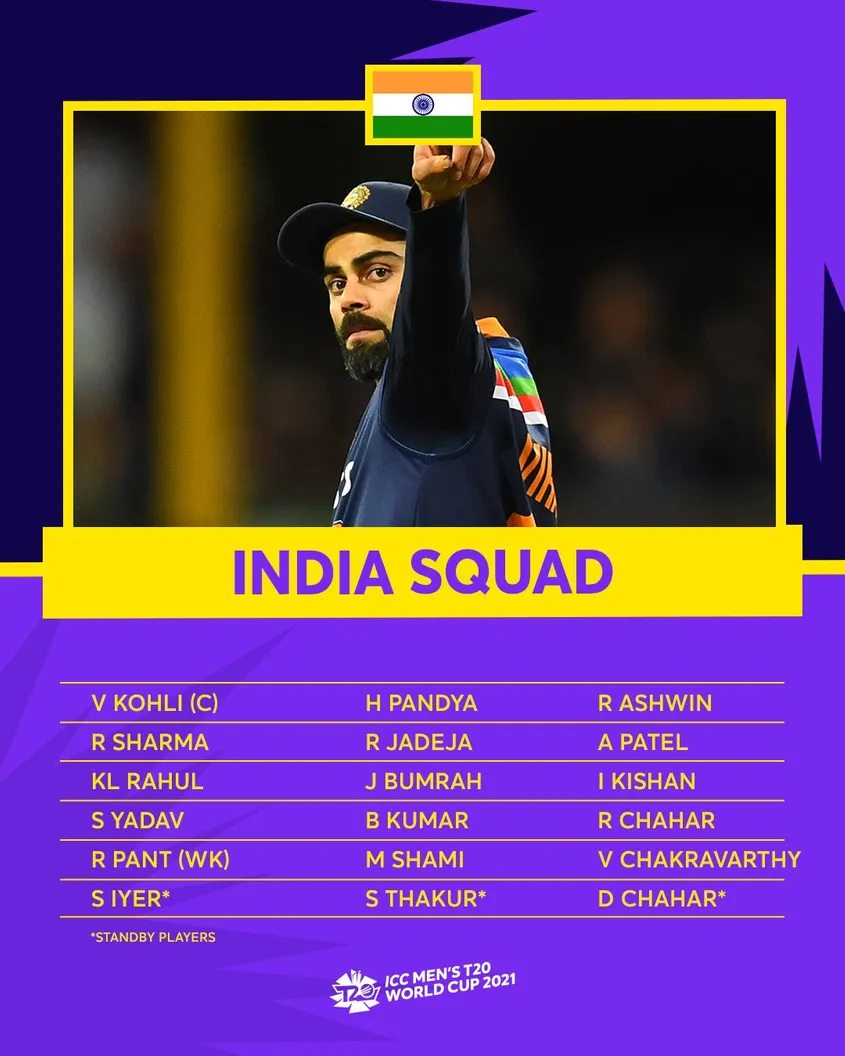 Virat Kohli (Captain), Rohit Sharma (Vice-Captain), KL Rahul, Suryakumar Yadav, Rishabh Pant (wk), Ishan Kishan (wk), Hardik Pandya, Ravindra Jadeja, Rahul Chahar, Ravichandran Ashwin, Axar Patel, Varun Chakravarthy, Jasprit Bumrah, Bhuvneshwar Kumar, Mohammad Shami
Standby players – Shreyas Iyer, Shardul Thakur, Deepak Chahar.
Why Chahal is not in India's T20 Squad?
After the announcement of India's T20 World Cup Squad, Chetan Sharma, the chief selector of Indian team answered the questions of media in a press conference. When he was asked the reason behind Chahal's absence from the squad, he replied:
"We had a discussion over Yuzvendra Chahal and the selectors thought was we need a bowler, who can bowl fast, and as we have recently seen Rahul Chahar bowling, the speed that he bowls with, the selectors thought that we need such a player, who can on those wickets, can hold and more speed, and so, there was a lot of discussion about Chahal, but we zeroed on Rahul Chahar." he said.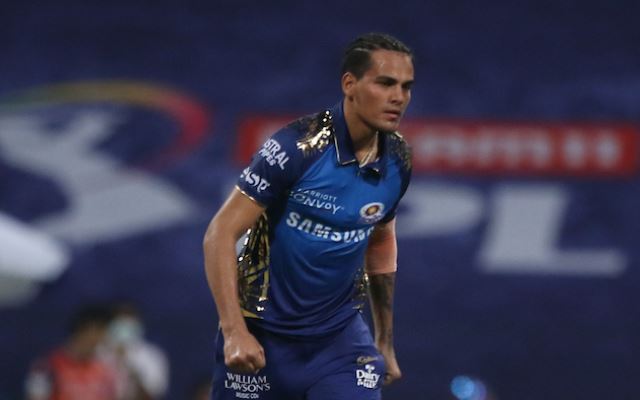 It is true that Yuzvendra Chahal has been India's number 1 spinner in the limited-overs format since 2018 but it is also true that his form has been on a decline since the last year. India had a variety of options available in the spin department and that's why Chahal missed out from the India's T20 Squad. The five spinners in India's T20 World Cup 2021 Squad are : Ravichandran Ashwin, Axar Patel, Rahul Chahar, Varun Chakravarthy and Ravindra Jadeja.
Read the following article if you want to know all reasons behind Chahal's non-selection in Indian Team:
Why Yuzvendra Chahal is not selected in India's T20 World Cup 2021 Squad?