Kuldeep Yadav has been struggling in international cricket and has also been benched by Kolkata Knight Riders (KKR) in IPL 2021. Chinaman spinner was left to warm the bench and did not play even a single game in the first half of the tournament before it was suspended indefinitely due to COVID-19. It was shocking because he was not given the chance even in the Chennai leg for KKR. Fans want to know Why is Kuldeep Yadav not playing in IPL 2021.
Out of their seven games in the tournament, KKR played their first three matches in Chennai where spinners were getting help but Kuldeep Yadav didn't manage to make the cut into the XI. The reasons behind his absence from KKR playing XI was his recent form and other alternative options for team management.
Kuldeep has completely lost his confidence after being trashed by
Moeen Ali
back in 2019. Since then the man has failed to impress in any of the game he has played which is the reason of him being benched last season and this season too. He didn't get a chance to play a single Test in a series. Instead, he watched longingly on the sidelines awaiting that elusive opportunity. And most recently, he played his first Test in 2 years but was reduced to the role of 3rd spinner while
Ashwin
and
Patel
ripped apart England.
Another reason why Kuldeep is not playing for KKR is the availability of other spinners in the squad. KKR has found a replacement for Kuldeep Yadav in the form of Varun Chakravarthy who has been doing wonders for the team last season. Veteran Harbhajan Singh is also included in the squad. Another option is Shakib Al Hasan who has a strong hand because he is an all rounder.
Once regarded as the next best thing in Indian cricket, the formidable spin pair of Kuldeep and Yuzvendra Chahal has also lost its charm over the years. Famously known as 'Kulcha' the wrist spinners have found it difficult to make the cut together in India's XI in white-ball cricket due to the presence of Ravindra Jadeja, who has been terrific with both the bat and the ball. Similarly, he is unable to find a place in KKR for IPL.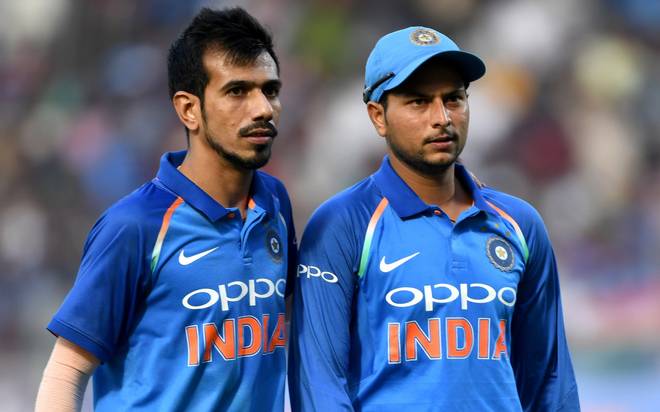 Kuldeep has so far played 7 Tests, 63 ODIs, and 21 T20Is in his international career with 26, 105, and 39 wickets in the three formats respectively. He is unlikely to make the cut in Team India's squad for the upcoming T20 World Cup due to lack of form.
But there is still time. Yadav is merely 26 years of age; many spinners only meet their peak in their thirties. It is time for him to turn over a new leaf and start again. The artist rose, the artist fell, but can he rise back up again.
Kuldeep Yadav is hopeful that he will do well in the Indian Premier League 2021 by playing for his team Kolkata Knight Riders soon.