Here are 5 interesting facts about Lionel Messi. Messi is considered to be one of the best footballers in the world. The only other footballer who is at his level is Cristiano Ronaldo. "Messi has his personality and I have mine. He has his game and I have mine. I also play in a big club like him. We are different in every aspect. But right now, he is the best." — Cristiano Ronaldo said in September 2011.
You can also read the article : 5 AMAZING THINGS ABOUT CRISTIANO RONALDO
Spain and Messi – A love story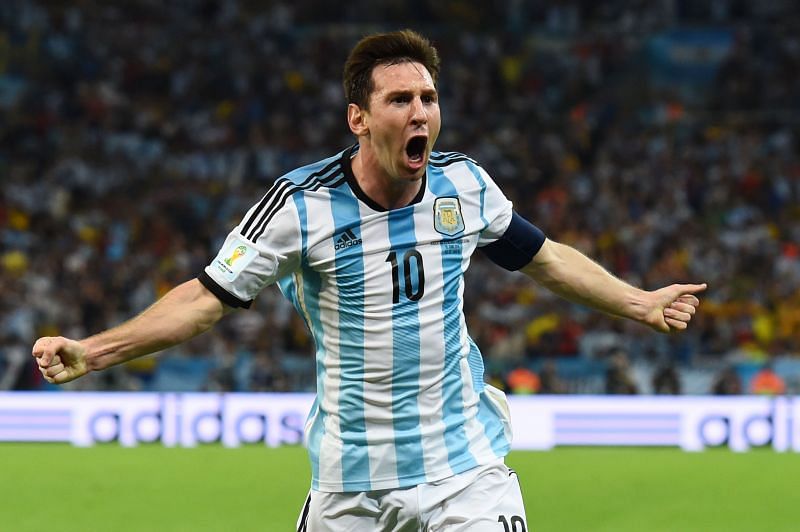 Lionel Messi could have ended up playing for Spain instead of Argentina. In the past many Argentinian players have chosen to play for Spain, Messi was also offered the chance to play for the Spanish under-20 national team but he turned down the offer for the reason that he was an Argentinian and he led the Argentinian under-20 national team to victory in the FIFA Youth Championship. Many have commented that Messi could have won even more awards and trophies by making the switch to Spain. But it can be concluded that his country was first priority for him.
The story behind Messi's celebration
We all have done the Messi celebration once in our lifetime after scoring a goal. Messi has a trademark celebration. Have you ever think where his celebration came from? You have probably noticed, thus, that every time that Messi scores, his arms and eyes point automatically up to the sky, as if he were praying. The reason behind his celebration is his love for his grandmother Celia Olivera Cuccittini who has passed away. Messi loves her grandmother and dedicates his signature hands and face pointing up to the sky celebration to her.
UNICEF Children's Ambassador 
UNICEF is a part of the United Nations that specializes in helping children by running programs for children as well as promoting children's rights throughout the world. In 2010, Messi was appointed as a UNICEF Children's Ambassador. "While Messi's accomplishments as a player are well known, it is his determination to use his fame to help the world's most vulnerable children that has led to his appointment," said a UNICEF statement.
A forgettable debut for Argentina
Lionel Messi make his first appearance for the Argentinian national team in August of 2005. He was 18 at that time .He was in the substitute and came to field in the 65th minute of a match against Hungary. Unfortunately, his debut lasted less than a minute because as he got a red card. The reason behind the red card was a conflict with the Hungarian footballer, Vilmos Vanczak. It was a disastrous debut for the player. It is said that he sat in corner of the Argentinian dressing room with his head in his hands and tears in his eyes.
A word mentioned in dictionary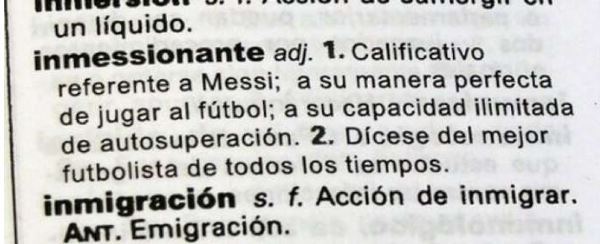 Lionel Messi has impressed the whole world with his tremendous performance. Now he has his very own adjective added to the Spanish dictionary. The Spanish dictionary has included the word 'inmessionante' in its edition. The meaning of the word is as follows:
1.The perfect way to play football, an unlimited ability to self-improve.
2. Describes the best player of all time.