COPA AMERICA 2021 is all set to begin in June, but the squad of teams for this tournament is starting to take shape already. In this article, we have given Chile Team Analysis for Copa America 2021, Chile Copa America 2021 Squad and what will be the Chile Copa America 2021 Lineup. Watch COPA AMERICA 2021 Team Analysis.
COPA AMERICA 2021 Schedule : Complete list of fixtures according to Indian time
The Copa America's upcoming edition would be the 47th edition of the prestigious Latin American international football tournament. The competition was postponed in 2020 due to the pandemic. It is all set to get underway from June 13 this year. The tournament was scheduled to be held in Argentina and Colombia.
After it has been clear that Colombia and Argentina will not be able to host Copa America 2021 due to civil unrest and Covid-19 concerns, CONMEBOL announced that Brazil has stepped in to stage elite continental competition.
It says that "The CONMEBOL Copa America 2021 will be played in Brazil! Tournament start and end dates are confirmed. The venues and the fixture list will be informed by CONMEBOL in the next few hours. The oldest national team tournament in the world will thrill the entire continent!"
Chile Team Analysis for Copa America 2021
The win in Copa America 2015 ended their 120-year wait for a trophy. The remarkable achievement in 2015 led them to back to back titles after they repeated their success at the 2016 Copa America Centenario in the United States of America. Chile's form since those dual triumphs has been rather indifferent. They failed to qualify for the 2018 FIFA World Cup and placed 4th at the 2019 Copa America.
Chile has an ageing squad and the team is highly dependent on the old players like Alexis Sanchez and Arturo Vidal to dictate proceedings during the course of the tournament. The coach is likely to go with three defenders as the team has shown in World Cup qualifiers matches.
Chile is grouped with Argentina, Bolivia, Uruguay and Paraguay. It certainly won't be an easy group, but Chile shouldn't have any problems to reach the quarterfinals.
Chile Copa America 2021 Squad
Goalkeepers: Gabriel Arias (Racing), Claudio Bravo (Betis), Gabriel Castellon (Huachipato).
Defenders: Yonathan Anda (U. de Chile), Jean Beausejour (Coquimbo Unido), Eugenio Mena (Racing), Mauricio Isla (Flamengo), Guillermo Maripan (Monaco), Francisco Sierralta (Watford), Gary Medel (Bologna), Enzo Roco (free agent), Sebastian Vegas (Monterrey).
Midfielders: Toms Alarcon (O'Higgins), Claudio Baeza (Toluca), Pablo Galdames (Vlez), Juan Leiva (U. Catolica) Clemente Montes (U. Catolica), Carlos Palacios (Inter de Porto Alegre), Charles Aranguiz (Bayer Leverkusen), Cesar Pinares (Gremio), Erick Pulgar (Fiorentina), Arturo Vidal (Inter Milan).
Forwards: Ben Brereton (Blackburn Rovers), Bryan Carrasco (Palestino), Luis Jimenez (Palestino), Jean Meneses (Leon), Felipe Mora (Portland Timbers), Fabian Orellana (Real Valladolid), Alexis Sanchez (Inter Milan), Eduardo Vargas (Atlético Mineiro).
Chile Copa America 2021 Lineup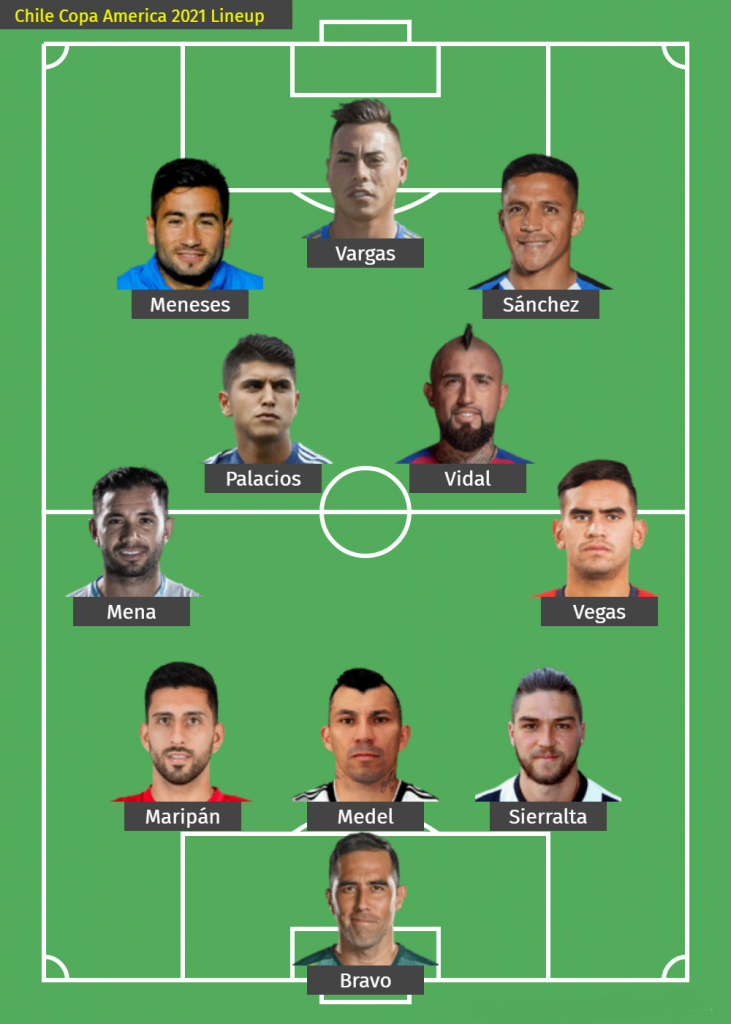 Goalkeeper 
Claudio Bravo : The goalkeeping department of Chile Copa America 2021 Squad would be headlined by 38-year-old veteran, Claudio Bravo. He has been serving the side for a long time, besides being a force at the goal line. The former Barcelona and Manchester City goalkeeper is at the twilight phase of his career, playing for Real Betis. With this possibly being his last Copa America, Bravo would look to end it on a high.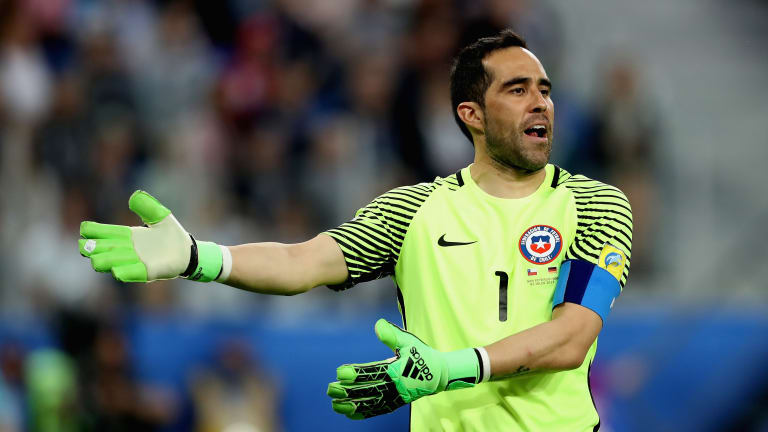 Defenders
Mauricio Isla : Tactically intelligent and technically impressive, Mauricio Isla has quite been able to demonstrate his ability in the Chile Copa America 2021 Squad. he was capable of carrying out his defensive duties well whilst still managing to contribute effectively to the attack. His perfect crosses and change of pace turned him into an asset whilst his devotion to the pressing game helped shape Chile's playing philosophy. He will be deployed at right wing back position in Chile Copa America 2021 Lineup.
Francisco Sierralta : Francisco Sierralta, little known prior to this season, is now the defender on the lips of all Watford supporters. Chile Copa America 2021 Squad can rely a fair amount upon Sierralta's surprise, tremendous contributions.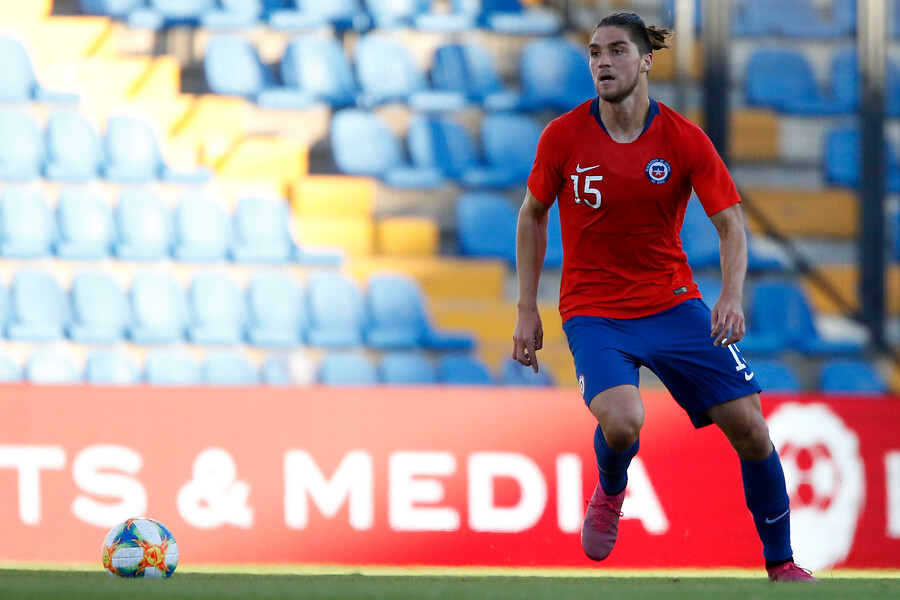 Gary Medel : Pitbull is Chilean defender Gary Medel's nickname, and it fits him perfectly. Medel never gives up, runs all the match, and hounds players till he gets the ball. He's also very versatile, capable of playing as a center-back, full-back or central midfielder, and he knows how to shoot at goal and even score from headers despite his height. He loves to play just ahead of the defensive line, often being an additional centre-back when needed. He has a great football brain paired with an incredible instinct for the game, which is uncommon for player in that position.
Guillermo Maripan : Maripan was voted Chilean footballer of the year, ahead of Arturo Vidal and Alexis Sanchez. Monaco's Guillermo Maripan was the top-scoring defender in Europe in 2020/21 with five goals, yet the Chilean believes he can still improve a lot.
Eugenio Mena : Currently, Mena is plays as a left back for the Argentine club Racing Club and Chile national football team. Though, he is mainly a left back but he can be useful in some other positions too, such as left-wing, left midfield and defensive midfield. He will be deployed at left wing back position in Chile Copa America 2021 Lineup.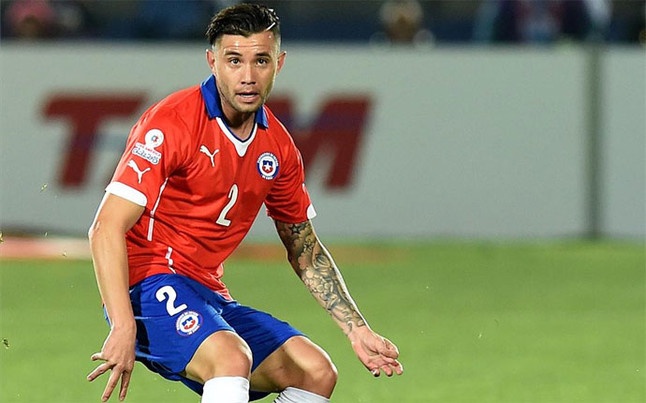 Midfielders
Carlos Palacios : Chile Copa America 2021 Squad are desperately in need of an injection of exciting young talent, and in Carlos Palacios they may have finally found it. Growing up in the town of Renca the wunderkind has been playing since the age of two. At present, the 19-year-old is thought of primarily as a right-winger/wide-forward, but he has the potential to play anywhere across a three behind a striker. He is very good at finding space, this is especially noticeable if you have a wide view of the pitch where his guile and willingness to get on the ball is clear to see. Palacios for all his technical skills and physical attributes also has promising decision-making ability even if there is a slight tendency to shoot from outside the box or force the issue a bit too often, especially when his side is in need of a goal.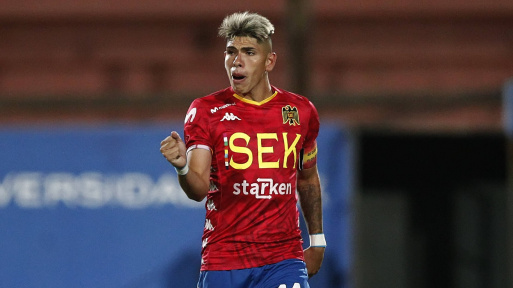 Arturo Vidal: In the midfield, the man to feature in Chile Copa America 2021 Lineup would be none other than Inter Milan's Arturo Vidal. Arturo Vidal will miss the initial phase as he is undergoing a mandatory quarantine following a positive COVID-19 test.
The mid-fielder had an average season with Inter, scoring a couple in 30 matches across tournaments. Although his performance has not been ideal of late, he still plays a vital role in Chile's midfield and is an effective playmaker. He has a challenging task to lead the department, lacking some prominent names.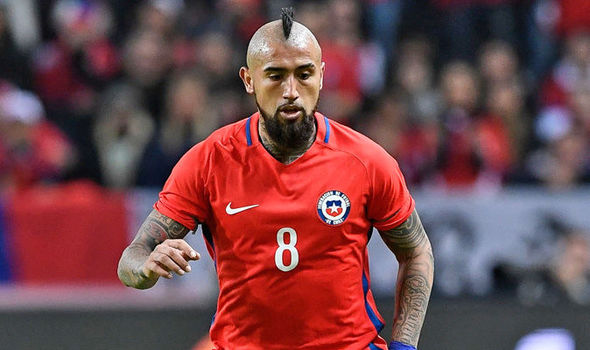 Forwards
Jean Meneses: Jean Meneses has been part of the top scoring list in Liga MX Torneo Guardianes 2020. His full name is Jean David Meneses Villarroel and his most common position on the football field is winger. He will play at left wing in Chile Copa America 2021 Lineup. He was born in Quillota, Chile.
Eduardo Vargas : He was one of the stars of his nation's triumphant Copa America campaign on home soil over the summer, finishing as top scorer with four goals to help them to the title. His displays also earned him a place in the tournament's Best XI.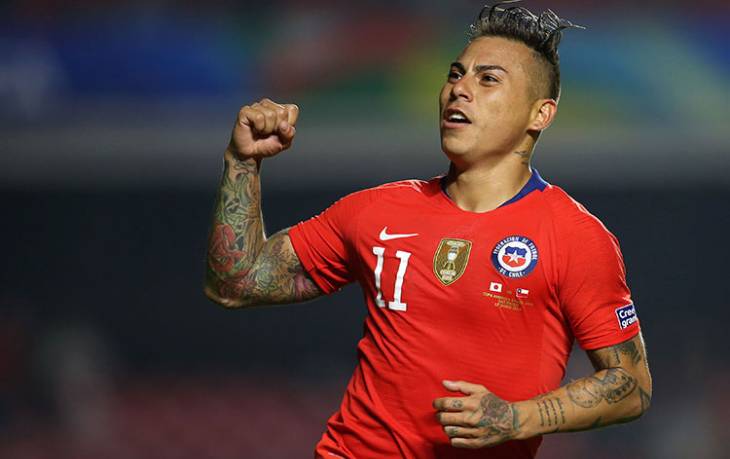 Alexis Sanchez : Chile's record goalscorer, Alexis Sanchez, has had a downward trajectory since moving to Manchester United in 2019. The forward now at Inter Milan has struggled for game time, however, he still remains Chile's biggest and most dangerous player. He will be the first name on Chile Copa America 2021 Lineup.
Sanchez continues to be a star for his national team, and will be crucial in Copa America. The 32-year old, who has 137 caps and 46 goals for his country, played an important role as Chile won the 2015 and 2016 Copa America titles and much will be expected from him once again.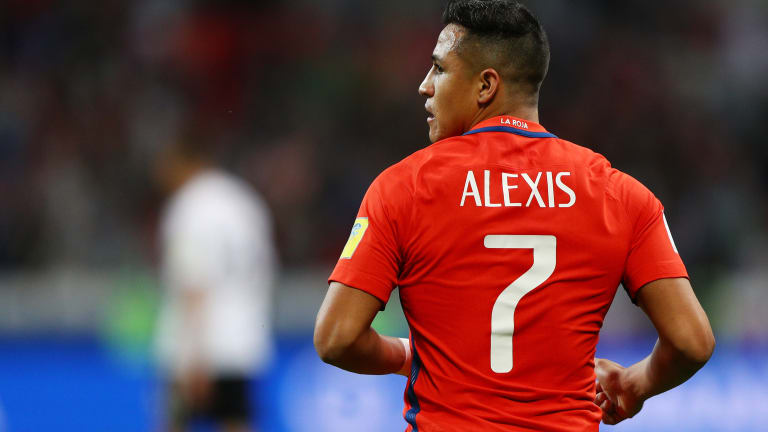 We will provide COPA AMERICA 2021 Team Analysis for all other teams participating in the tournament.
See also :