IPL 2022 33rd Match – MI vs CSK Player Battle – IPL 2022 has started from 25th March. The first match was played between the top two teams of IPL. Ravindra Jadeja's Chennai Super Kings and Shreays Iyer's Kolkata Knight Riders. Now Mumbai Indians will face MS Dhoni's Chennai Super Kings in the 33rd match of Indian Premier League 2022. The match will take place in Maharashtra.
Here's a look at the Top Player Battles to watch out for in this IPL clash between MI vs CSK :
Rohit Sharma vs Deepak Chahar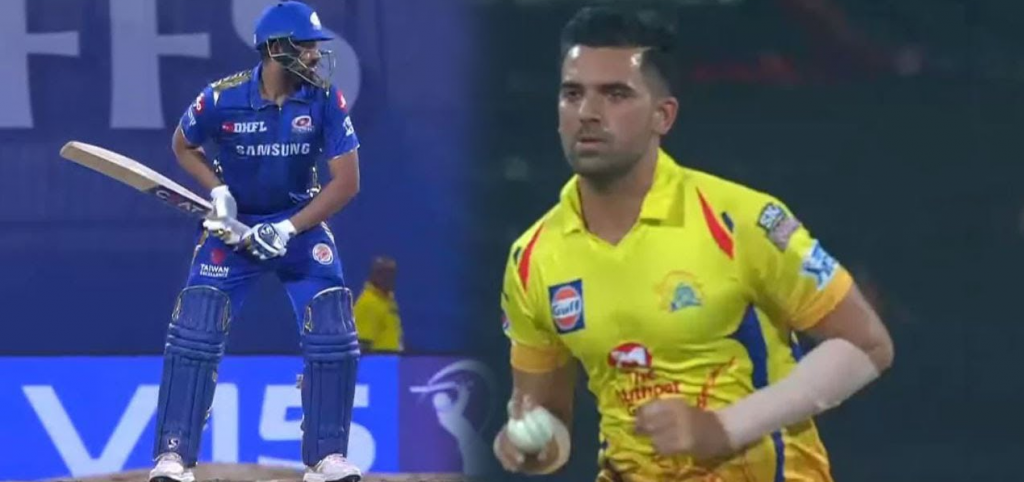 Rohit Sharma is someone who is a delight to watch. He has performed good up till now for his tea. However, it really troubles him when the ball moves around and swings a bit. Many a times, he has given his wicket to edging or mistiming the ball. Deepak Chahar is a upcoming young bowler who swings the ball to trouble the batsmen. The pitch really helping him a lot and he could really trouble the MI skipper by bowling around his pads or just outside the off stump. It will indeed be surprising if Rohit manages to dominate Chahar in the power play overs.
For us, the winner will be Deepak Chahar in this IPL player battle.
Faf Du Plessis vs Jasprit Bumrah

Faf Du Plessis has been in a splendid form since the start of this season. His pairing with Ruturaj has been sensational. The opening batsman is giving a head start to this team by scoring runs in the power play. But this time he will be facing a bowler who is at a different level. Jasprit Bumrah bowls 2 over in the starting also. It will be fun to see if Plessis can score some big runs in these overs also. This can also be touted as a battle between the world's best death bowler and the most experiences opening batsman. It will be a mouthwatering contest between these two players.
For us, the winner will be Jasprit Bumrah in this IPL player battle.
Hardik Pandya vs Ravindra Jadeja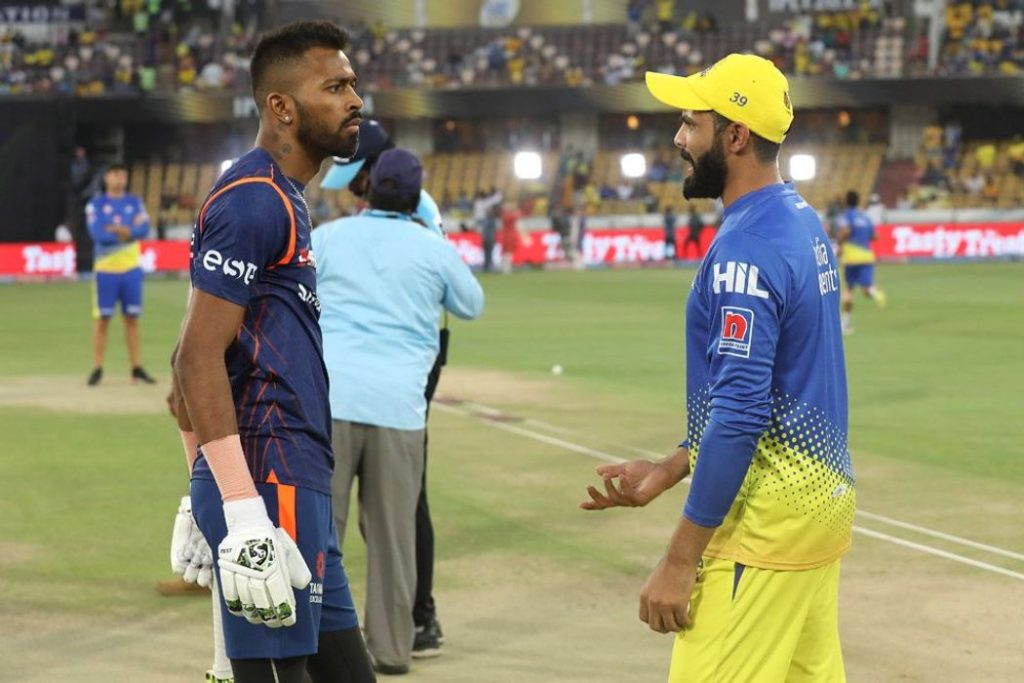 Hardik Pandya and Ravidra Jadeja are the two best all rounders for team India. But at present, if we talk about all rounder performance, Pandya is nowhere close to Jadeja. Hardik has not been bowling for a long time. Whereas Jadeja has been finishing the game with his destructive batting and taking big wickets with his bowling. This time it will be a battle of batsman vs a bowler. Ravindra Jadeja has displayed his amazing bowling skills in the match against RCB, where he clean bowled Glenn Maxwell and AB Devillers. Hardik Pandya has not displayed his power hitting skills yet for MI just like he used to do in the past. He will be hoping to smash some sixes to get his form back.
For us, the winner will be Hardik Pandya in this IPL player battle.
Ruturaj Gaikwad vs Rahul Chahar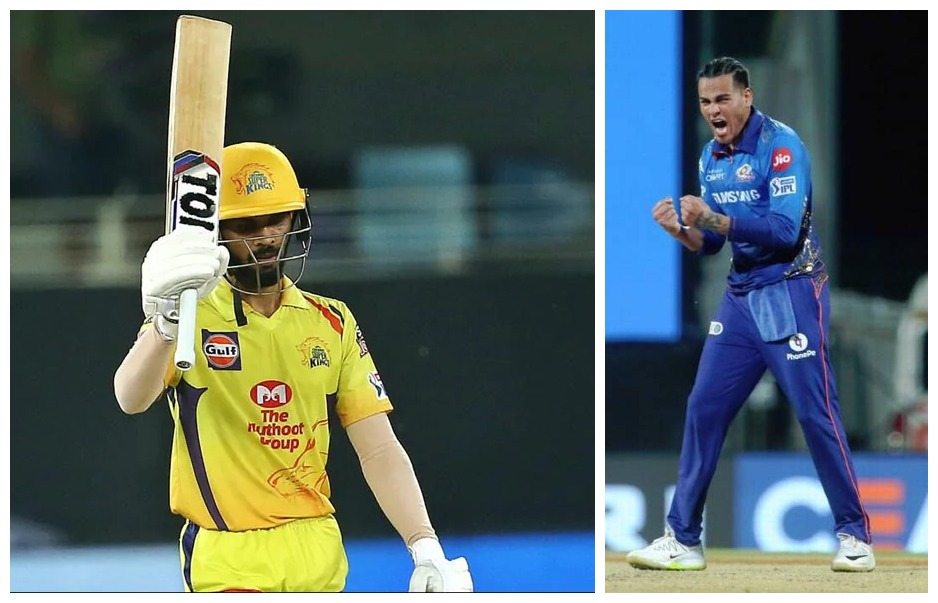 It'll be an interesting battle between two youngsters- Ruturaj Gaikwad and Rahul Chahar. The former has been in a splendid form after failing to perform at the start. The CSK management put their trust on Ruturaj and kept him in the playing 11. The youngster replied them by scoring big knocks at the open of the innings. The pair of Ruturaj Gaikwad and Du Plessis is currently the best opening pair in the IPL 2021. On the other hand, Rahul Chahar will be very interested in seeing if he can find any chinks in the renowned Gaikwad armor. Rahul is a bowler who didn't give up and despite conceding boundaries, he took the revenge by taking the wicket. The proof was the previous match, when he take the wicket of Jos Butler after conceding a six.
For us, the winner will be Rahul Chahar in this IPL player battle.
Also Read : Watch Live IPL 2022 Free – Some Frequently Asked Questions
Also Read : IPL 2022 Live streaming – Apps to watch IPL free
Also Read : Where to watch IPL T20 Live Free