The T20 format is an impressive and most exciting format in the game of Cricket. It has a widespread popularity among people all around the world. A lot of young batsmen have emerged as promising cricketers for their individual countries and have occupied the leading positions in this format. Kohli is undoubtedly "The Best Player of the Current Cricketing Era". His performance speaks louder than his words. He plays his game aggressively and smartly. It is also true that his form has been on an decline and he is not the same. In this article, we are going a few years back in the time to have a look on the outstanding performance of sensational Virat Kohli in 2014 T20 World Cup. Although it was heartbreaking one for the Indian fans but for Virat Kohli, it was one of the best ICC tournament.
In the annals of cricket history, certain performances stand out as defining moments, and Virat Kohli's heroics during the T20 World Cup 2014 certainly fall into that category. The young Indian batsman's mesmerizing display of skill, composure, and unwavering determination played a pivotal role in securing India's victory in this prestigious tournament.
The stage was set in Bangladesh, where the world's finest T20 teams battled it out for ultimate glory. As the tournament progressed, Virat Kohli's batting prowess began to overshadow all others. His technique, combined with his mental fortitude, elevated him to a league of his own.
Sri Lanka, who had lost the 50-over World Cup final against India in 2011, were determined to perform better this time in 2014 T20 World Cup and took their revenge against India by beating them in the final. India were unbeaten till the final and were looking favourites to become world champions once again after the inaugural edition in 2007. But the fifth edition of the T20 cricket world cup ended with Sri Lanka beating their traditional rivals India on 6th April 2014. Leaving aside the final, the performance of India was brilliant on the field.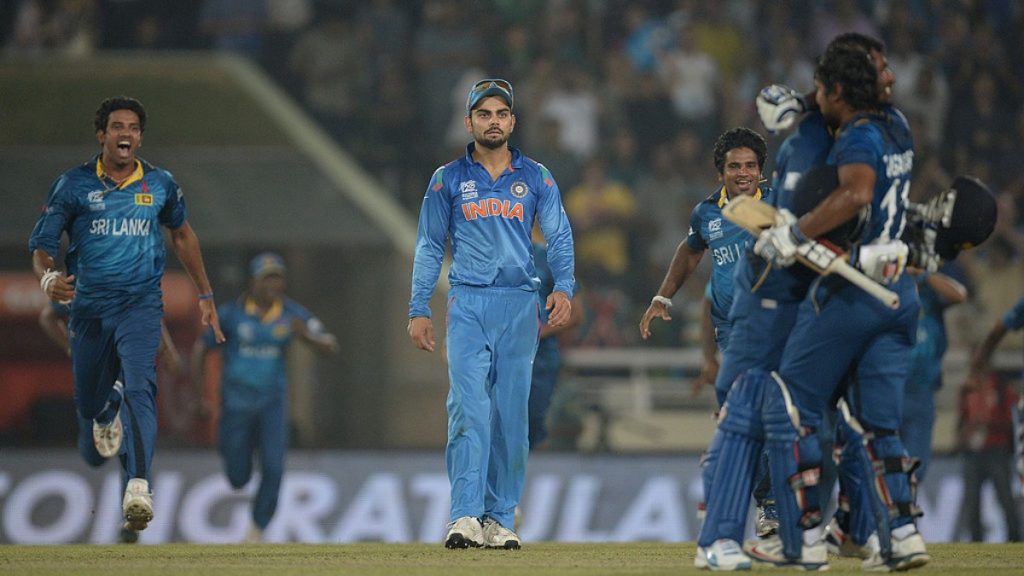 India batsman Virat Kohli was named as the Player of the tournament at the conclusion of the ICC World Twenty20 Bangladesh 2014 at the Sher-e-Bangla National Cricket Stadium (SBNCS) in Mirpur for his outstanding performance in the tournament. Kohli was the unanimous choice of the select group of experts following his exceptional form with the bat. With great style and a sense of maturity in his game, it was because his hard work India qualified till Finals. He scored 319 runs in 6 matches with an average of 106.33 and Strike Rate of 129.14. His influencing performance in entire tournament did gain him "The Man of The Series" Award.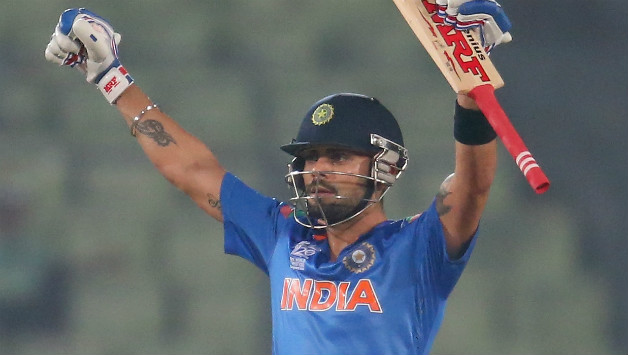 In , 2014 T20 World Cup, Kohli hit four half-centuries – the joint-most 50+ scores by a batsman in a T20 World Cup edition. His other 50+ knocks in that tournament were as follows:
scored 54 runs off 41 balls against West Indies in the Super 10 Stage at Dhaka on 23rd March 2014.
scored 57 not out off 50 balls against Bangladesh in the Super 10 Stage at Dhaka on 28th March 2014
scored 72 not out off 44 balls against South Africa in the semi-final at Dhaka on 4th April 2014
scored 77 runs off 58 balls against Sri Lanka in the finals at Dhaka on 6th April 2014
With the weight of the nation on his shoulders, Kohli showcased his class and temperament once again in the final against Sri Lanka. In a high-stakes encounter, he anchored the Indian innings with a composed 77 off 58 balls, steering his team to a challenging total. His calculated strokeplay and ability to rotate the strike demonstrated his maturity beyond his years.
However his best knock during the final of that tournament went in vain as Indian lose the finals in a nail biting match. With his sensational game and mind blowing strokes, Virat Kohli has always aimed to be the best and he has marched towards his aim overcoming all hurdles in the path. So lets hope he repeats his heroics again in the upcoming T20 World Cup and this time win the trophy for India.
MS Dhoni lets Virat Kohli finish the game against South Africa in T20 World Cup 2014
Virat Kohli's monumental contributions throughout the T20 World Cup 2014 tournament did not go unnoticed. Not only did he finish as the highest run-scorer of the tournament with 319 runs, but he also earned the Player of the Tournament award for his extraordinary consistency and match-winning performances.
Kohli's exploits in the T20 World Cup 2014 catapulted him into the global spotlight and cemented his reputation as one of the world's finest batsmen. His ability to perform under pressure, adapt to varying match situations, and lead by example was instrumental in India's triumph. It was a defining moment for Kohli, as he emerged as a beacon of hope for Indian cricket, inspiring future generations with his talent and unwavering determination.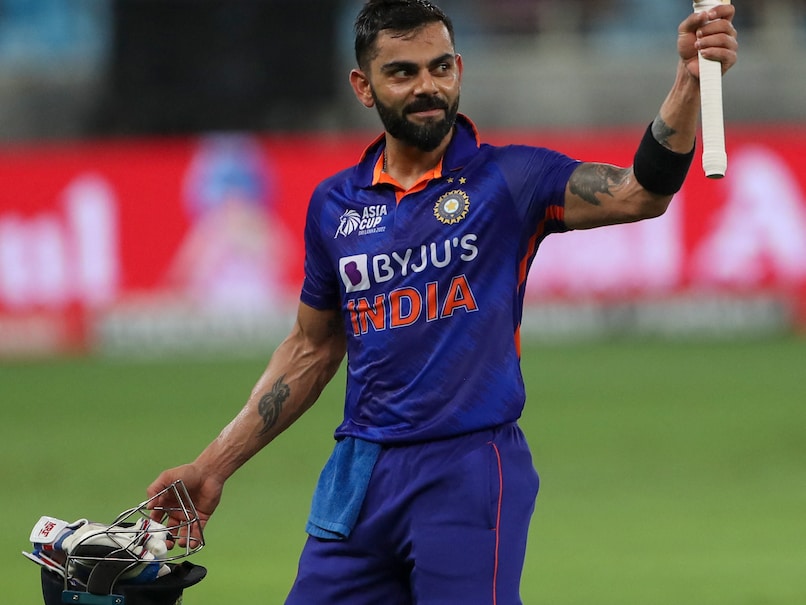 The T20 World Cup 2014 will forever be remembered as the tournament that showcased Virat Kohli's mettle, solidifying his status as a cricketing legend in the making.
See also : Virat Kohli and Cristiano Ronaldo : Similarities between two Legends