Cristiano Ronaldo is undoubtedly one of the greatest footballers of all time. Popularly known as CR7, he plays for Saudi Arabian club Al Nassr and represents the national side of Portugal. Every person needs a close friend and the same is with Ronaldo. Have you ever wondered Who is Cristiano Ronaldo's best friend?
Cristiano Ronaldo, the renowned Portuguese footballer, is not only famous for his exceptional skills on the field but also for his close friendships off the pitch. Throughout his career, Ronaldo has formed strong bonds with several individuals who have become his trusted friends. These friendships have been a source of support, camaraderie, and shared experiences for the football superstar.
Who is Cristiano Ronaldo's best friend?
Well the answer is Ricky Regufe. You might not know him by his name but you can definitely recognise him from his photo. Because he has been captured with Cristiano Ronaldo many a times. He's there in many photos that the world's most "followed" footballer puts up on his social media accounts.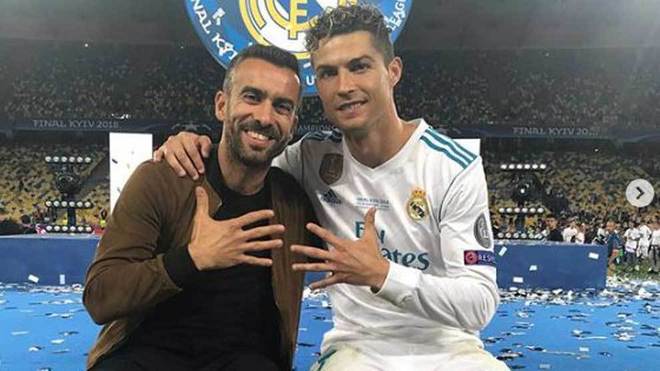 Ricky Regufe
Ricky Regufe is a sports marketing professional who is currently working as Nike's Sports Marketing Manager for Portugal. It was sometime in 2003 that Regufe met a young buck-toothed prodigy playing for Sporting Lisbon named Ronaldo and had the kind of once-in-a-lifetime brainwaves that make or break a successful professional career.
The bonding between Ronaldo and Regufe goes beyond a mere business relationship. They have been working together for 13 years while generating a mind-numbing £14.1million a year in endorsements. Ricky Regufe is also the person taking responsibility of being Ronaldo's personal manager and handling the might brand that is "CR7". He is arguably the great man's closest friend.
Ricky Regufe has been loyal to Cristiano Ronaldo since many years. A man in his position would be privy to the kind of information that is priceless to journalists and paparazzi around the globe. Regufe has always maintained a strict no-interaction policy with the press.
Cristiano Ronaldo Best Friends in Football
Marcelo
One of Ronaldo's closest friends is Marcelo Vieira, the Brazilian left-back who played alongside Ronaldo at Real Madrid for several years. Their friendship blossomed during their time together at the Spanish club, and they have remained close even after the departure of two players from Madrid. The two are often seen spending time together, both on and off the field, and their camaraderie is evident through their social media posts and public appearances.
The Marcelo-Ronaldo partnership on the left-hand side of Real Madrid was a famous combination as well. Marcelo was the closest friend of Ronaldo at Real Madrid. Marcelo arrived at Real Madrid in 2012 and became a fan favorite. His partnership with Ronaldo produced a lot of good moments for the team. The duo went onto to win four Champions League trophies and multiple accolades in Spain. The pair usually combined with devastating affect during their time at Real Madrid and jointly assisted each other on 33 occasions during their nine seasons together at the Santiago Bernabeu.
Off the field, both Marcelo and Ronaldo had a very close bond, from spending time together to making fun of each other and copying goal celebrations. When Ronaldo left Real Madrid, Marcelo posted an emotional message on his social media account.
View this post on Instagram
Pepe and Ronaldo played for 10 years together at Real Madrid and have been Portugal teammates since 2006. The duo has won multiple trophies in Madrid, but their Euros win in 2016 was the best. They both are big names in Portuguese football. Off the pitch, both players have shared good friendship, by spending time together to chill out. Recently a video was also circulating in which Ronaldo can be seen spilling cold water on Pepe.
View this post on Instagram
Coentrao has probably been one of the best friends of Ronaldo since they started playing football together. The duo played for Portugal between 2009 and 2017, before the former retired. They also shared the dressing room in Real Madrid for seven years and had memorable moments to share. There have been numerous stories about how Coentrao and Ronaldo have been close friends for about a decade now. Their relationship is strong now as ever.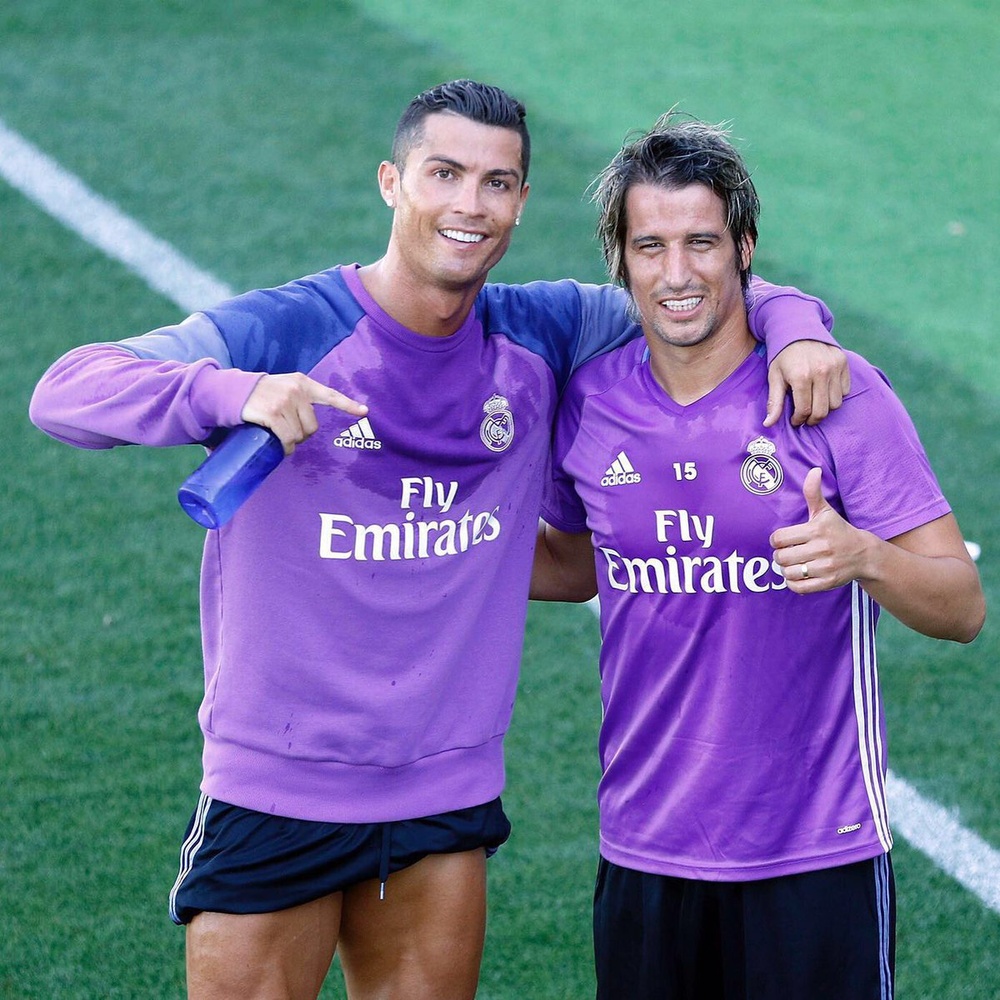 Another notable friend of Ronaldo is Ricardo Quaresma, a fellow Portuguese footballer. Ronaldo and Quaresma have known each other since their early days in the Portuguese national team, and their friendship has grown over the years. They have often been spotted together during international tournaments, sharing laughs and supporting each other on and off the field. Quaresma and Ronaldo played for Sporting CP together before the latter went to Manchester United in 2003. They have been friends since 1998. They have shared the same dressing room for Portugal and won the Euros in 2016. Quaresma has been the best off the field buddy of Ronaldo and the duo has shared some good times together.
Mesut Ozil and Ronaldo played together for only three years at Real Madrid but they had a strong relationship off the pitch. Ronaldo was also angry at Madrid when they decided to sell Ozil to Arsenal in 2013. Ozil spoke eloquently about his respectful bond with the Portuguese star when they shared the dressing room for three years between 2010 and 2013. The former German international learnt a lot from the great man.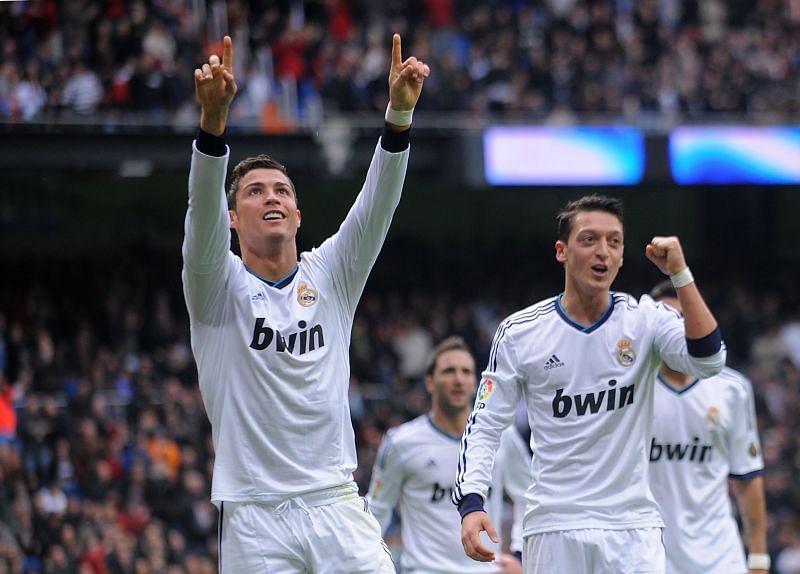 The story of Cristiano Ronaldo and Albert Fantrau
Albert Fantrau and Cristiano grew up together in Portugal and also played football with each other in their local youth team. Cristiano said the following in an interview.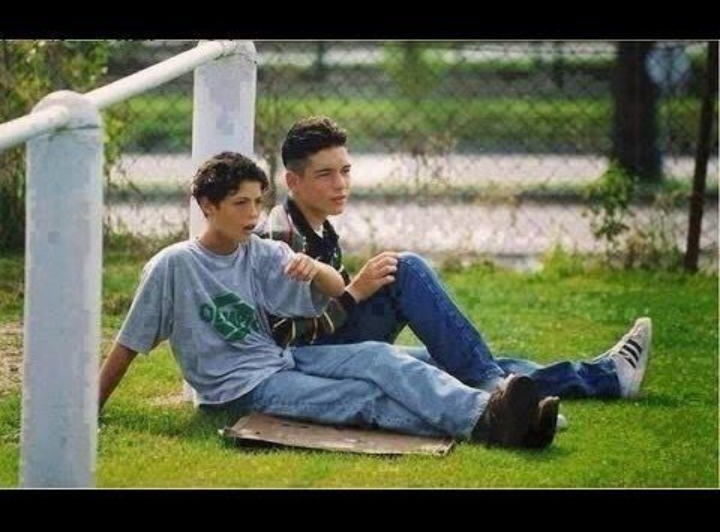 'I have to thank my old friend Albert Fantrau for my success. We played together when we were young. When people from Sporting Lisbon arrived, they told us that whoever scored more goals would be accepted to their Accademy. We won that game 3-0, I scored the first solo, then Albert scored a header, and the third was a goal that impressed everyone. Albert went one on one with the goalkeeper, I was running next to him, he went round the keeper, all he needed to do was just to put it into the empty goal. But, he passed it to me and I scored. I was accepted to the Sporting Lisbon Academy. After the game, I approached him and asked: 'Why?' and he answered: 'You're better than me!'
These are just a few examples of the close friendships Cristiano Ronaldo has formed throughout his career. His ability to build and maintain strong relationships off the pitch reflects his warm and genuine personality. Ronaldo's friends have not only been there for him in his successes but have also provided support during challenging times. Their presence in his life is a testament to the importance of friendship and companionship, even for the most accomplished individuals.