UEFA EURO 2020 Player Battle : Portugal will play against France in a Group Stage match of European Championship. The fixture will involve many big player battle. Let's take a look at Portugal vs France Player Battle.
UEFA EURO is a global football tournament which takes place in every four years. This tournament is played among the European nations of the world. EURO 2020 was scheduled to take place in the year 2020 but due to worldwide COVID-19 pandemic, the tournament has been delayed and will take place in the present year 2021. To mark the 60th anniversary of the first ever tournament, the 16th edition of the flagship UEFA competition will be played with games being held across 12 different cities in Europe.
Portugal vs France Match Details
Competition : Euro 2020 Group Stage
Date : June 24, 2021
Time : 12:30 AM IST
Venue : Ferenc Puskás Stadium
Portugal vs France Player Battle
Cristiano Ronaldo vs Raphael Varane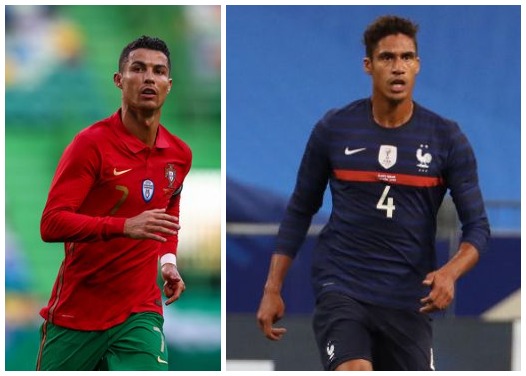 This will the biggest player battle of this fixture as two former teammates go head to head in the most crucial battle of France's encounter with Portugal. Raphael Varane and Ronaldo's duel on the pitch could almost directly impact the result of the game.
Even at 36 years old, Ronaldo is one of the most lethal forwards on the planet. Everyone is aware of Ronaldo's extraordinary heading abilities in the air. Varane would be the perfect man to stop Ronaldo in aerial duels and corners. The Frenchman is imperious in the air and calm on the ball, and he has excellent defensive awareness.
For us, the winner will be Cristiano Ronaldo in this EURO 2020 Player Battle.
Kylian Mbappe vs Raphael Guerreiro
Mbappe is likely to play as the right winger. He will be running into space down the flanks, which could see him come up against Portuguese right back Raphael Guerreiro more often than not. Portugal have found a long-term replacement in Raphael Guerreiro for Fabio Coentrao on the left of their defence.
Mbappe is a player with outrageous pace, seemingly physics-defying dribbling and goals. He has enjoyed another superb individual season at PSG in 2020-21, enhancing his reputation as one of the best players in Europe by scoring 40 goals in 45 appearances across all competitions. It would be a tough task for Raphael Guerreiro to mark Mbappe and match his spped.
For us, the winner will be Kylian Mbappe in this EURO 2020 Player Battle.
Antoine Griezmann vs Danilo Pereira
Against France, the PSG midfielder Danilo Pereira will be tasked with stifling the home side's talismanic figure in attack, Antoine Griezmann. Griezmann continues to be a pivotal figure for France national team. Danillo has been a defensive colossus for Fernando Santos' men, and has played every minute of Portugal's Nations League campaign.
The 29-year-old is likely to operate behind the forwards as attacking midfielder, dropping deep to collect the ball and play between the lines to disrupt Portugal's midfield.  A press-friendly, versatile forward, Griezmann will also look to nick the ball off opposition players high up the pitch. It will be most suitable that a defensive midfielder should mark Griezman. Danilo will be the man responsible for tracking Griezmann's runs and nullifying the Frenchman's impact in Portugal's half.
NGolo Kante vs Bruno Fernandes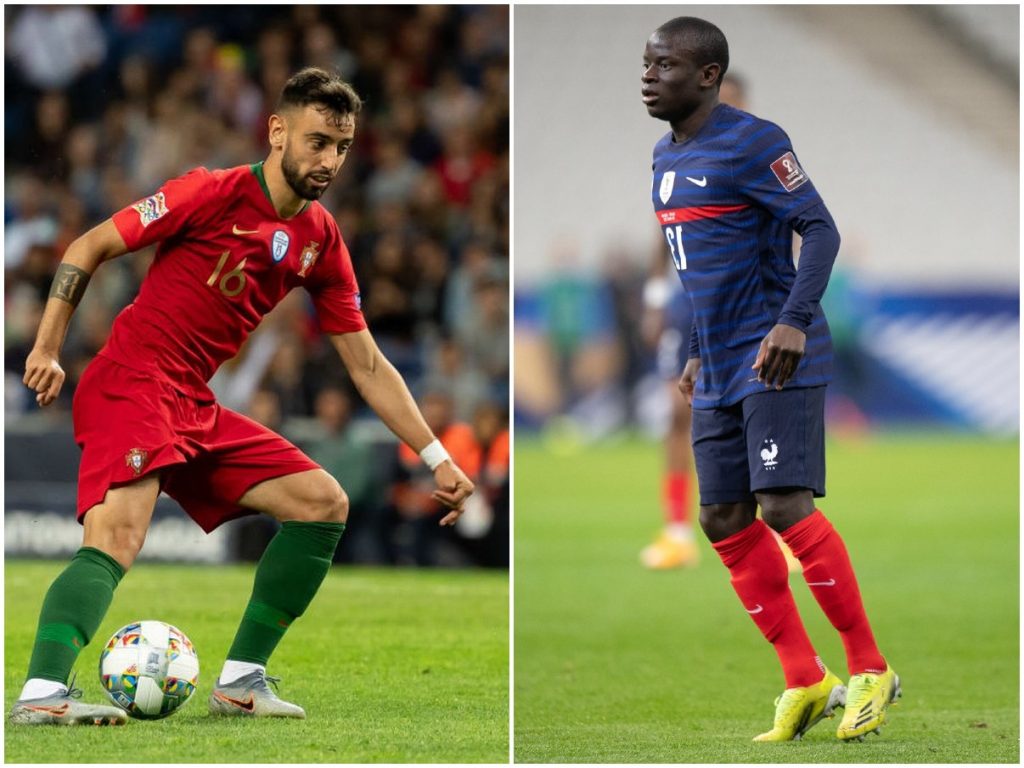 It will be a battle of Premier League's two midfield maestros as NGolo Kante and Bruno Fernandes as they are set to lock horns in the middle of the park. The Portuguese and the Frenchman are the best players of their club respectively.
Kante and Fernandes are pivotal to their teams' midfield and how they play will directly impact their sides. The creators-in-chief would be critical to France, and Portugal's chances of winning the game and their battle is sure to be a fascinating one. This will be a battle between an attacking midfielder and a holding midfielder.
Karim Benzema vs Ruben Dias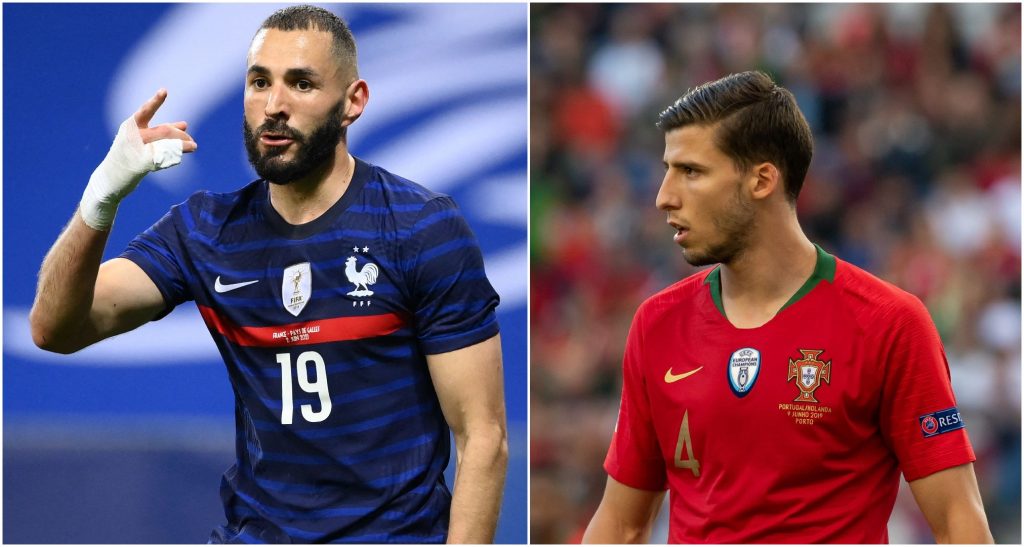 Ruben Dias is one of the most exciting young defenders out there and he would be up against a World Cup-winning attack. He will be given the responsibility to keep an eye on one of the best hold-up strikers in Europe, that is Karim Benzema.
Dias may become the greatest Portuguese defender of all time by the time he hangs up his boots. He has been voted the Premier League's player of the year for 2020-21. On the other hand, Benzema has returned to the France Squad after many years. The French veteran is a handful for any defender in the world even without getting on the scoresheet, and Dias will have to be at his very best physically and mentally to keep tabs on the Real Madrid man.
For us, the winner will be Ruben Dias in this EURO 2020 Player Battle.
See also :