Paulo Dybala is a very famous footballer who plays for Italian club, Juventus and represents Argentina National Team. Dybala is a great player whose style of play and goal scoring abilities are exceptional. His playing style is a lot similar to Lionel Messi. Paulo Dybala is among the best young players in the football world. After the retirement of Lionel Messi from Argentina, Dybala will be the main man in the Argentina Squad. Dybala was injured in majority of the last season and missed a lot of matches due to his injury. Paulo Dybala was also not included in Argentina Squad for Copa America 2021. He has been away from football for quite a long time. However, he is active on social media and regularly shares the glimpses of his personal life with his fans. It can be seen in his social media posts that his girlfriend has a crucial role in his personal life. She can be seen in Dybala's posts on social media. But do you know who is Paulo Dybala's Girlfriend.
Who is Paulo Dybala's Girlfriend?
Famous Argentine model, Oriana Sabatini is the girlfriend of Juventus forward, Paulo Dybala. Paulo Dybala and Oriana Sabatini have been in a relationship for a long time. The couple met during a concert of American singer Ariana Grande, where Oriana was performing as a support act. However, Paulo Dybala and Oriana Sabatini confirmed their relationship in 2018 when they celebrate their anniversary on July 25th.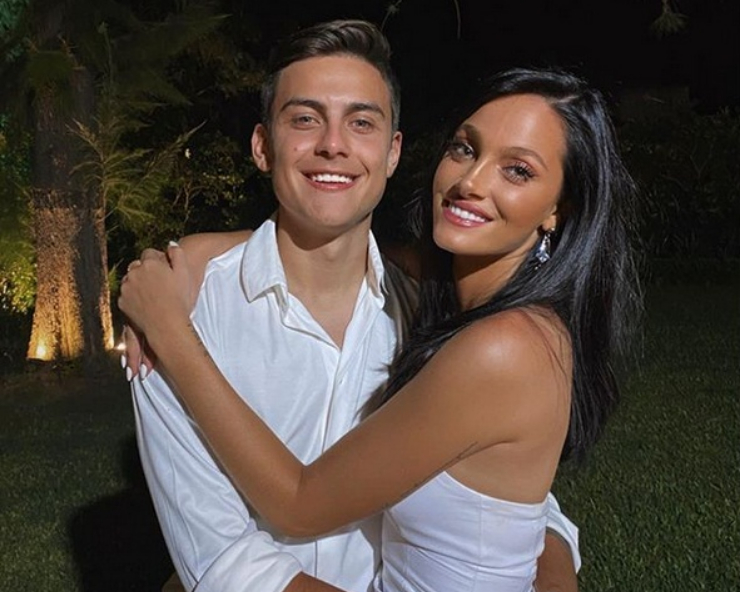 Oriana Sabatini was born on April 19, 1996. She was born in Buenos Aires, Argentina, and is of Argentinian nationality. She is the daughter of  Osvaldo Sabatini and  Catherine Fulop. Her father is a famous Argentinian actor and a businessman while her mother is also a famous Venezuelan actress, model and a beauty pageant contestant.
Oriana Sabatini graduated high school in her hometown in Argentina and completed her graduation from New York Film Academy.