The first match of IPL 2023 will be played on March 31st 2022. However, amidst this joy and excitement, there is a little bit of sadness. In this new phase of IPL, fans will not be able to witness some of the most popular cricketers who have became IPL legends. A few big names are going to miss IPL because of different reasons. Some have announced retirement, some decided to opt out of auction, some were left unsold at the mega auction while some decided to leave due to individual problems. One such big name who is going to miss IPL 2023 is AB De Villiers. Fans are confused and wanted to know why AB De Villiers is not playing in IPL 2023?
IS AB De Villiers playing in IPL 2023?
No, ABD is not featuring in IPL 2023. See the reason in the below part of the article.
AB de Villiers begun his IPL career with Delhi Daredevils (now known as Delhi Capitals) in 2008. He was a player of Delhi Daredevils for the first three IPL seasons. In that period with DD, he scored 671 runs in the three seasons. In 2011, Royal Challengers Bangalore (RCB) purchased him for Rs 5 crore and since then he has been a crucial part of RCB.
Why AB De Villiers is not playing in IPL 2023?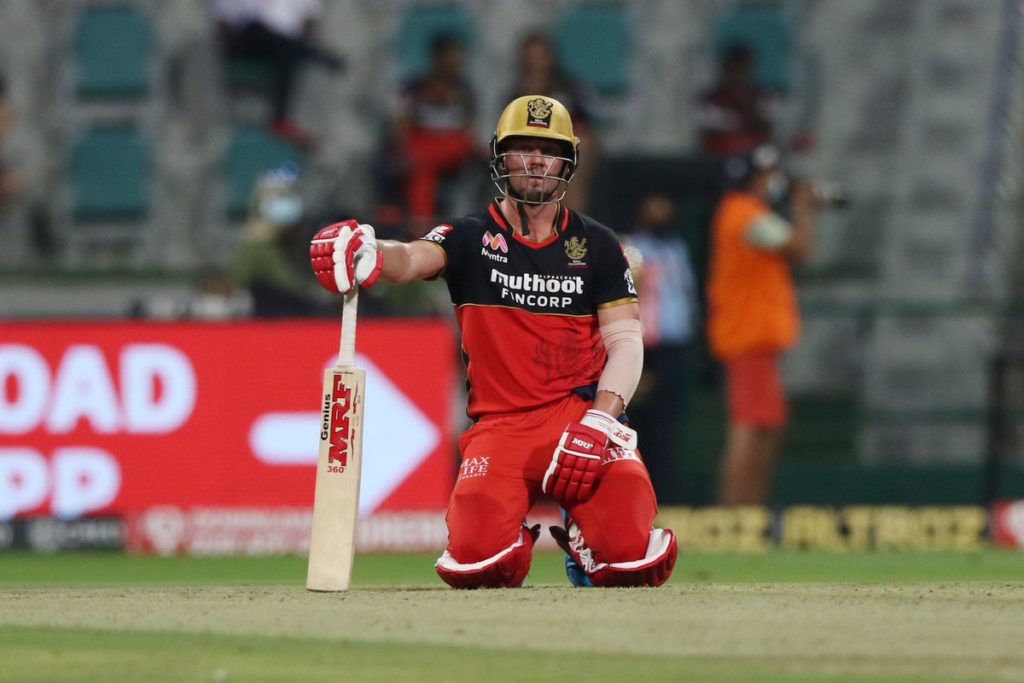 The most loved cricketer AB de Villiers is not playing in IPL 2023 because he decided to retire from all forms of cricket. Therefore, he also opted out of the IPL auctions which took place prior to the start of the tournament. The South African cricketer bid farewell to all forms of cricket including franchise last year after IPL 2021. He took this decision before IPL 2022 auctions so that RCB don't consider him in their future plans.
AB de Villiers didn't have a good IPL 2021. He scored 313 runs in 15 matches at an average of 31.30 and a strike rate of 148.34.
A.B. de Villiers played 184 IPL matches and scored 5162 runs, mostly with Royal Challengers Bangalore.
Why ABD retired from IPL?
Over the years, many great cricketers have graced the tournament with their presence. However, one of the most unexpected decisions in IPL history was made by one of the most loved cricketers in the league – AB de Villiers.
In May 2018, ABD shocked the cricketing world by announcing his retirement from all forms of international cricket. The news was met with disbelief and sadness by his fans around the world. However, he made it clear that he would continue to play domestic T20 leagues, including the IPL. ABD continued to play for RCB in the IPL for the next three seasons and was a crucial part of their squad.
However, in September 2021, ABD announced that he would be retiring from the IPL as well. This decision came as a shock to his fans and teammates. Many people were left wondering why such a talented and successful player would choose to retire from one of the biggest T20 leagues in the world.
One of the main reasons for ABD's retirement from the IPL could be burnout and fatigue. ABD has been playing professional cricket for over 17 years and has played in almost every international cricket tournament. He has also been a regular fixture in the IPL since its inception in 2008. Playing so much cricket for so long can take a toll on a player's body and mind. ABD may have felt that it was time to take a break and recharge his batteries.
ABD is a family man, and he may have chosen to retire from the IPL to spend more time with his wife and children. Playing professional cricket requires a lot of time and energy, and it can be difficult to balance it with family life. ABD may have felt that he was missing out on too much and wanted to prioritize his family.
ABD is 37 years old, and age catches up with everyone. As a cricketer, ABD has had a long and illustrious career, but he may have felt that he was no longer able to perform at the level he once did. Retirement from the IPL would give him the opportunity to focus on other aspects of his life and career.
ABD himself said that he has always played cricket with pure enjoyment and unbridled enthusiasm but now he doesn't feel the fire to play. He also admitted that Covid made it difficult for him to continue as it involves restrictions.
It has been an incredible journey, but I have decided to retire from all cricket.

Ever since the back yard matches with my older brothers, I have played the game with pure enjoyment and unbridled enthusiasm. Now, at the age of 37, that flame no longer burns so brightly. pic.twitter.com/W1Z41wFeli

— AB de Villiers (@ABdeVilliers17) November 19, 2021