IPL 2023 Match – CSK vs RCB Player Battle – MS Dhoni's Chennai Super Kings will play against Faf Du Plessis' Royal Challengers Bangalore in the match of Indian Premier League 2023. The match will take place at Dr. DY Patil Sports Academy, Navi Mumbai.
CSK vs RCB Player Battle
The Chennai Super Kings (CSK) and the Royal Challengers Bangalore (RCB) have a rivalry in the Indian Premier League (IPL), which is one of the most popular cricket leagues in the world. The rivalry between these two teams began in the early seasons of the IPL and has been fueled by some intense matches between them. One of the reasons behind this rivalry is the presence of two of the biggest stars in the league in the respective teams: MS Dhoni for CSK and Virat Kohli for RCB. The rivalry between CSK and RCB is also fueled by the fact that they represent two different regions of India – Chennai in Tamil Nadu and Bangalore in Karnataka – which have a history of cultural and linguistic differences. The matches between CSK and RCB have always been highly anticipated by fans and are usually high-scoring and exciting contests. The rivalry between the two teams adds to the excitement and passion of the IPL, making it one of the most watched cricket leagues in the world.
Here's a look at the Top Player Battles to watch out for in this IPL clash between CSK and RCB:
Devdutt Padikkal vs Deepak Chahar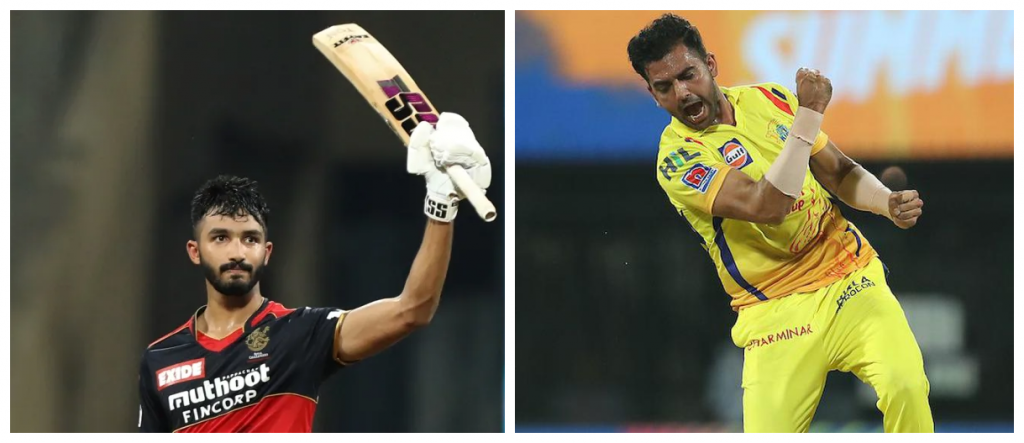 Devdutt Padikkal had an impressive and unforgettable knock in his last match. He scored his maiden IPL century. His ability to hit over the top in the first six overs makes him an asset to the team. Just like last year, RCB will be hoping for Padikkal's consistency in scoring good runs at top order. He has the ability to hold the opening innings for RCB. According to the situation, he also go for big shots.
This time, he will be facing another youngster who is capable of destroying his opposition batting order. Deepak Chahar, who has been CSK's most consistent bowler by some distance will be up against the RCB's opener. Chahar will definitely going to trouble Padikkal with his extra swinging capabilities. The CSK pacer will test the patience of Devdutt Padikkal in this player battle.
For us, the winner will be Deepak Chahar in this player battle.
Virat Kohli vs Ravidra Jadeja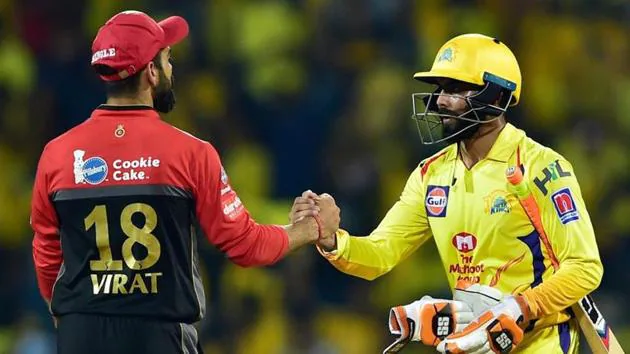 One of the most awaited player battle of this season is here. Virat Kohli will be up against his Indian teammate Ravindra Jadeja. Spin bowling is considered as the weak point of Kohli in IPL. But the skipper has proved himself in the last match against Shreyas Gopal by hitting him some big shots. Virat Kohli has scored 104 runs off 96 balls against Ravindra Jadeja in the IPL. But another point is that the off-spinner has dismissed the Indian captain three times in the tournament. Jadeja will be certainly looking to get Kohli's wicket once again in CSK vs RCB match.
For us, the winner will be Virat Kohli in this player battle.
AB Devillers vs Sam Curran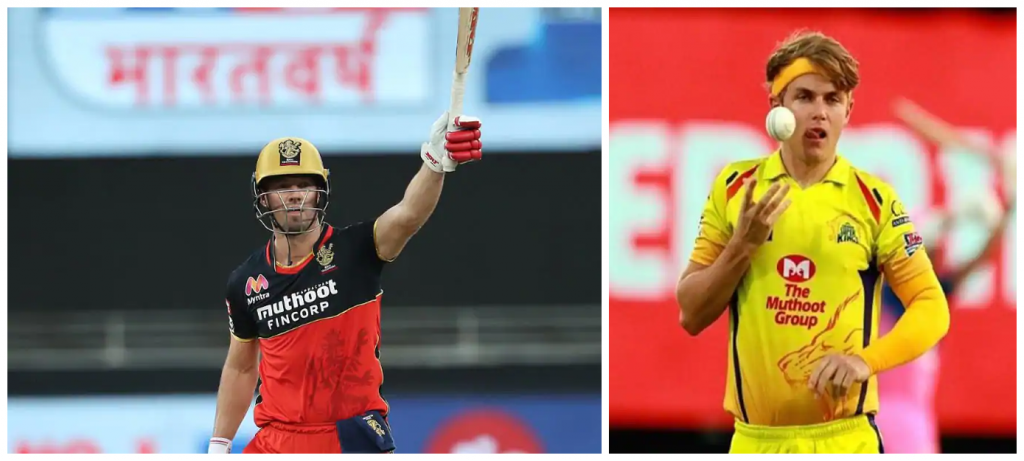 The south african batsman is capable of single-handedly winning matches for the side he plays for. For RCB he has done this thing uncountable times in IPL. De Villiers' big-hitting prowess, especially at the death, is a massive plus for RCB. Sam Curran is another young player who has impressed with his performances in IPL. Although he has not been so special with bowling yet, but MS Dhoni is placing trust on him and giving him death overs. In the last match, Russell and Pat Cummins some big shots on Sam Curran's bowling. But it is also notable that he clean bowled Andre Russell. This time he will be facing AB Devillers, the most dangerous batsman for death overs. This will be his real test. Let's see if Sam Curran would be able to hold ABD or not.
For us, the winner will be AB Devillers in this player battle.
MS Dhoni vs Mohammad Siraj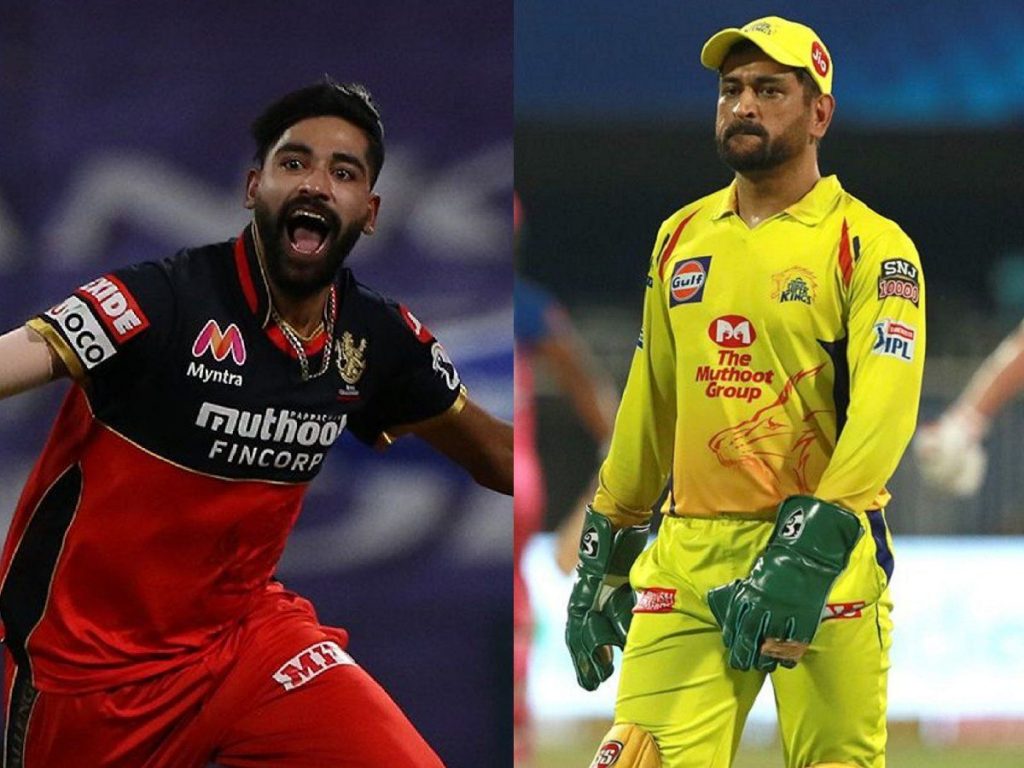 MS Dhoni has not been in a good form since his retirement. He is struggling to find his power hitting ability. Although in the last match against KKR, he played some big shots with a high strike rate, which is a signal, that he might made a comeback with his bat. MS Dhoni comes at death overs for his team. Against him, Mohammad Siraj is standing, who has the responsibility of death bowling for RCB in this season. Siraj has made an outstanding comeback. He is delivering very economical overs and also taking some big wickets. His best performance was against Russell when he bowled 5 consecutive dot bowls to the KKR all-rounder. MS Dhoni will be looking to play some big shots.
For us, the winner will be Mohammad Siraj in this player battle.
Also Read : Watch Live IPL 2023 Free – Some Frequently Asked Questions
Also Read : IPL 2023 Live streaming – Apps to watch IPL free
Also Read : Where to watch IPL T20 Live Free