The first match of IPL 2022 will be played on March 25th, 2022. This time the BCCI has brought back Indian Premier League back to India. Fans around the world are even more excited for IPL 2022 because the tournament will be played with two new teams which will make the upcoming 15th edition a 10-team affair. Gujarat Titans and Lucknow Super Giants are the two new teams this season. However, amidst this joy and excitement, there is a little bit of sadness. In this new phase of IPL, fans will not be able to witness some of the most popular cricketers who have became IPL legends. A few big names are going to miss IPL because of different reasons. Some have announced retirement, some decided to opt out of auction, some were left unsold at the mega auction while some decided to leave due to bio-bubble restrictions. One such big name who is going to miss IPL 2022 is Shakib Al Hasan. Fans are confused and wanted to know why Shakib Al Hasan is not playing in IPL 2022?
Why Shakib Al Hasan is not playing in IPL 2022?
Shakib Al Hasan is not playing in IPL 2022 because he went unsold at IPL 2022 Mega Auction which were held in February. The Bangladesh skipper has been an integral part of the IPL. He is among the most sought all-rounders in the world. Shakib has been a part of Kolkata Knight Riders and Sunrisers Hyderabad in the past. He was a part of Kolkata Knight Riders when they won IPL in 2014. Shakib was among those popular names who went unsold at the IPL 2022 mega auction.
The exclusion of Shakib for IPL was not expected. The 35-year-old batsman and spinner has been a regular face in the IPL since making his debut in 2011.
Why Shakib Al Hasan went unsold in IPL 2022 Mega Auction?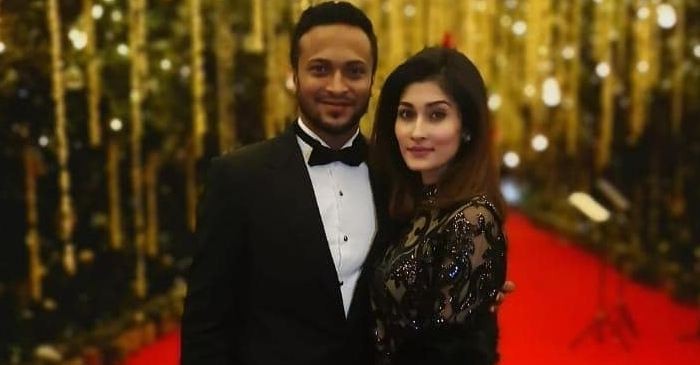 Shakib did not find any buyer in mega auction because he had an average IPL 2021. He did not get a place in KKR playing 11.
Shakib's wife Umme Ahmed Shishir revealed the following statement in order to give response to the question as to why her husband went unsold at the auction.
"Before you get too excited a Couple of teams contacted him directly ahead of time if he can be available for the full season, but unfortunately he can't due to the Sri Lanka series! This is why he did not get picked which is not a big deal, it is not the end, there's always next year!"
"In order to be picked he needed to skip SL series, so if he was picked would you have said the same? or would you have made him a traitor by now? Sorry to pour water on your excitement."