India will take on New Zealand in the final of the World Test Championship (WTC). The inaugural ICC World Test Championship final will be played in Southampton from June 18 to 22. It is going to be an amazing sight for all cricket fans around the world. Virat Kohli will try to win the first ICC trophy in his captaincy career whereas Kane Williamson will also try to end the cruse of losing in the final. There are going to be some exciting India vs New Zealand Player Battle.
Both India and New Zealand are world class teams consisting of some classic players. This is just not a match between two nations but there will be different individual player battles on the ground. At present, ICC batsman ranking are dominated by Indian players whereas ICC bowling rankings are dominated by New Zealand. Here are some key player battles in the ICC WTC Final – India vs New Zealand.
ICC World Test Championship Final : Virat Kohli and Rohit Sharma vs Kyle Jamieson and Trent Boult
WTC Final Player Battle – Rohit Sharma vs Trent Boult
Rohit Sharma and Trent Boult has won the IPL trophy together with Mumbai Indians and they both share a good bond between them. But they will be against each other in the World Test Championship final (WTC).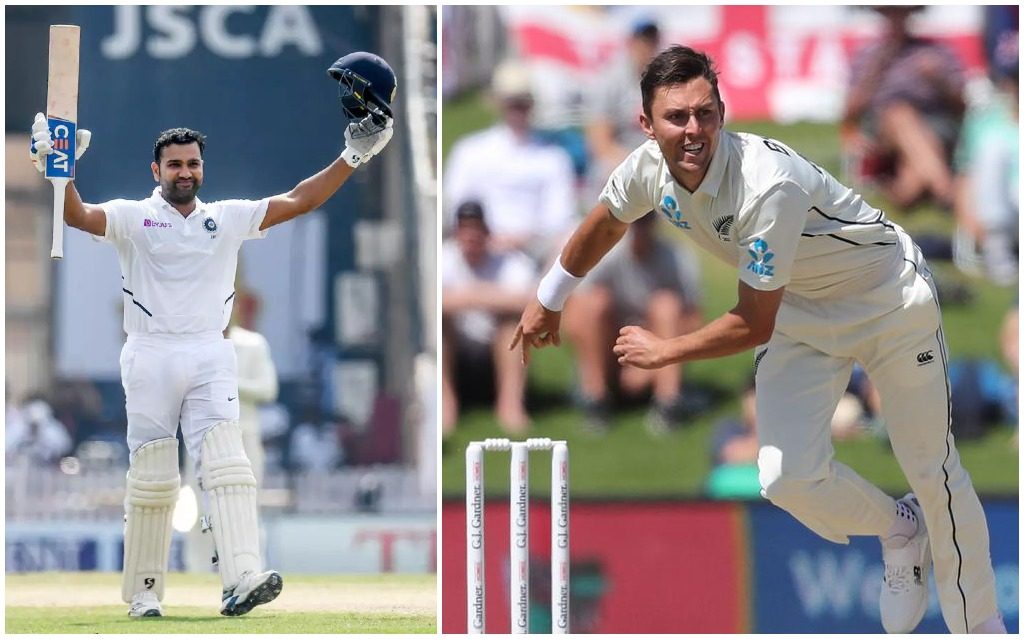 Needless to say, Rohit's fortunes with the bat will play a crucial role when India and New Zealand lock horns in England in the summit clash of the World Test Championship (WTC). Rohit Sharma is not comfortable against quicks that swings the ball in and Trent Boult will be hoping to utilize that. Rohit Sharma has improved exponentially to open the innings in Test matches.
Despite the fact that he is yet to demonstrate his value in overseas conditions as an opener. Rohit Sharma is one of the finest batsmen in the limited over formats and is going to face a stern test against this New Zealand side when he opens in the Test format against Trent Boult. Boult will have the edge in the contest given the overcast condition in Manchester, presently amid rain forecast. If Boult manages to dismiss Rohit early into the innings, India can be restricted to a lot lower total than expected. Rohit Sharma will be keen to get over his troubles against Trent Boult in the final match of this tournament.
WTC Final Player Battle – Virat Kohli vs Kyle Jamieson
Virat Kohli and Kyle Jamieson are teammates at Royal Challengers Bangalore in the ongoing IPL, but they will be in opposite camps as India and New Zealand face each other in the final of World Test Championship (WTC).
Kyle Jamieson made his Test debut against India on home soil last year, since then he has been a treat for viewers. He is 6'8" tall, which is without any doubt a very horrifying sight for any batsman. He has troubled the likes of Virat Kohli among others in his short but successful Test career. Jamieson has picked 36 wickets in WTC, which includes four fifers and a 10 wicket-haul.
The last time these two big names were against each other, Kyle Jamieson took the edge over Virat Kohli. But one cannot forget that Kohli is the best batsman of this generation. His composure is likely to steer India all the way through to lifting the inaugural WTC final title. The giant obstacle that is standing between India and WTC final trophy is none other than Jamieson. Virat is likely to get extra motivation from the fact that he has not scored a century in any format for more than 18 months.
WTC Final Player Battle – Kane Williamson vs Jasprit Bumrah
Bumrah missed the entire Test series against England on home soil but now he would aim to make a strong comeback in whites as India gear up to face New Zealand in the final of WTC.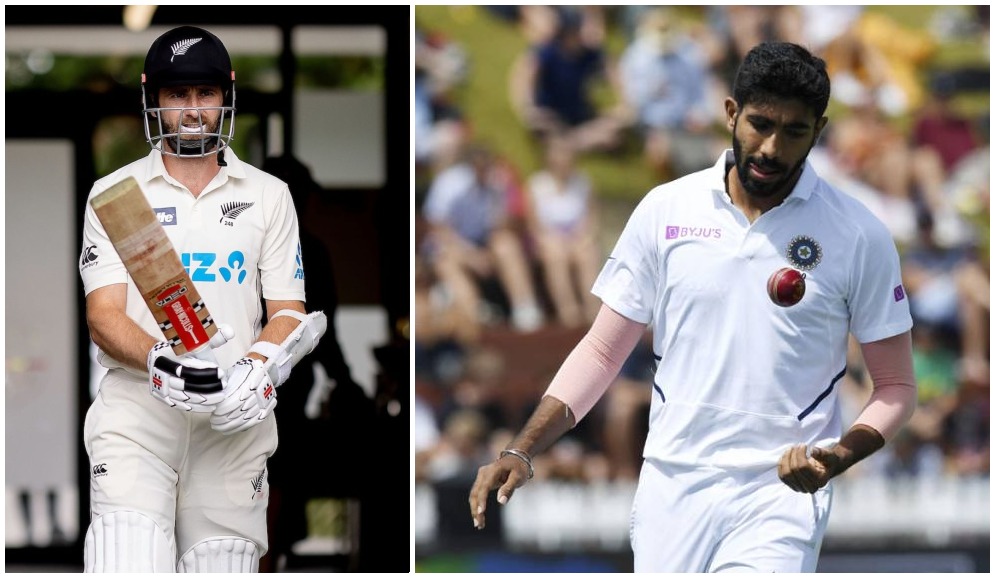 Bumrah has been in and out of India's Test side as of late for different reasons. Although Bumrah's recent performances in Test cricket has not been so impressive by far, but he can still trouble anyone on a given day considering his sheer pace. If India wants to win the inaugural World Test Championship final, Jasprit Bumrah has a vital role to play.  Jasprit Bumrah battle against Kane Williamson and Ross Taylor will be an amazing sight for cricket fans.
Kane Williamson is the highest run-scorer for New Zealand with 817 runs in 14 innings. Kane Williamson is the top-ranked batsman in the ICC Men's Test Rankings while Jasprit Bumrah is the highest-ranked Indian pacer. The perfect man to stop Williamson from scoring a big figure is none other than Bumrah. Jasprit Bumrah will positively enjoy the seam movement on the proposal in Southampton.
WTC Final Player Battle – Ravichandran Ashwin vs Tom Latham
Veteran off-spinner Ravichandran Ashwin is the second-ranked bowler in ICC Test rankings at present. He has been a regular starter for India in Tests for a long time. Ashwin is the third-highest wicket-taker in World Test Championship with 67 wickets. His improved batting abilities have just doubled his value in the India squad.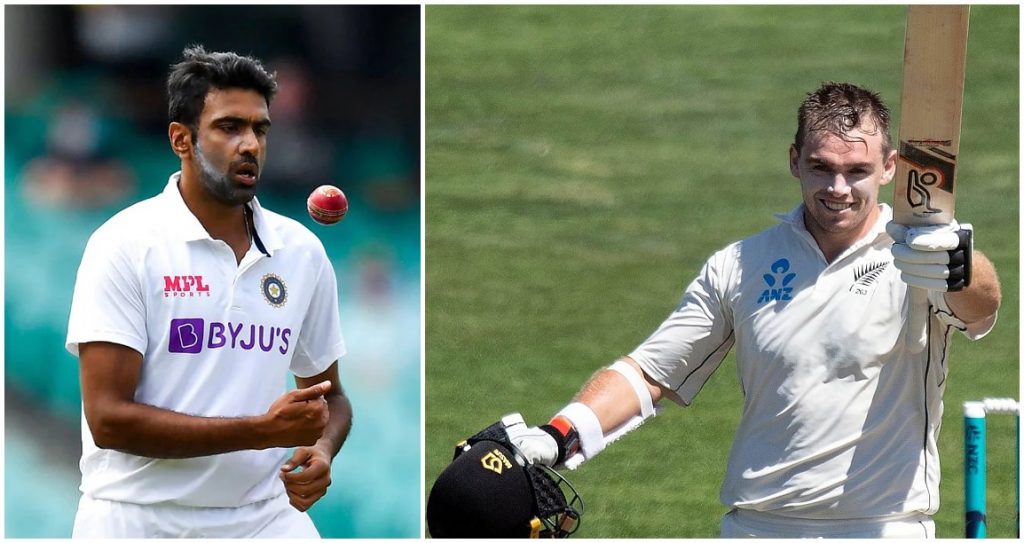 New Zealand's vice-captain Tom Latham has been a joy to watch in the course of recent years. At present, he is the 12th ranked player in the ICC Test rankings for batsmen. Ashwin also has 6 five-wicket hauls against the Black Caps – the joint-most for him against any rival. It will be fascinating to see how Ashwin will handle Latham in the upcoming World Test Championship final.
WTC Final Player Battle – Rishabh Pant vs Tim Southee
Among the likes of Trent Boult and Kyle Jamieson, we cannot ignore Tim Southee. The Kiwi paceman has got the ability to move the ball in air and off the seam with control makes him a nut to crack. With the experience and pace he has, Southee has all the tools in his arsenal to trouble any batsman, regardless of the conditions.
No cricket fan can forgot the sight of Rishabh Pant hitting a reverse sweep against James Anderson. That's why we have chosen this player battle. On the one hand, Southee has immense experience and on the other, Rishabh Pant has extreme talent at his disposal.
Rishabh Pant has already silenced his critics by taking the Australian bowlers and the English bowlers. However, the biggest challenge of his Test career is yet to come. It will be interesting to see whether the 23-year-old can continue his rich run of form in the WTC fina. He has been in a terrible form which has seen him rise to a career-high sixth rank in the ICC Test rankings. It will be exciting to see whether Pant can take on the likes of Tim Southee.