FC Barcelona has announced that the club legend Lionel Messi is not staying at Barcelona. The club issued a statement which said that both Messi and Barcelona reached an agreement but due to financial problems the deal cannot happen.
Despite club and player reaching an agreement and their clear intention to sign a new contract today, this cannot happen because of financial and structural obstacles
The announcement of European Super League has added another breakthrough to the uncertainty over Lionel Messi's future at Barcelona. Entire football community is asking plethora of questions relating to Messi's future like Is Messi leaving Barcelona?, Is Messi joining Manchester City?, Will Messi go to PSG?, Why Messi is leaving Barca?, Who will replace Messi?, Are there any chances for Messi to stay at Barcelona?
The contract of 32-year-old at the Camp Nou is going to expire in June. Till now, there are no news over an agreement over an extension. The future of out-of-contract Lionel Messi looks is going to be an big issue and dominant narratives of the upcoming transfer window. Ten days after Barcelona lost 2-8 to Bayern Munich in the quarterfinal of the Champions League, Lionel Messi reportedly told the Spanish club that he wants to leave. The conflict was so big that Messi faxed a message to Barcelona asking to be released immediately by triggering a rare clause, which would allow making his exit smooth. Messi's teammate Carles Puyol even bid farewell to the Argentine superstar, whose decision sent the football world into a meltdown.
Lionel Messi becomes the player with most number of appearances for Barcelona.
Barcelona, without any doubt are very desperate for their captain to stay in Catalonia. The conflicts which arose a year ago are still felt by the 33-year-old, and he is yet to commit to the club he has served for more than 20 years. There are chances that we could still see the image of Messi in another club's colors.
Why Messi wants to leave?
A lot of reasons have been anticipated behind Messi leaving Barca. One of them was that, Messi was unhappy that in the last five years, the club let go of several key players, including Brazilian star Neymar, who was his very good friend. Neymar was sold to PSG. In fact, Messi even urged the club management to re-sign Neymar last year and reunite with his ex teammate. But that was not possible. It was also rumored that the club had hired a social media company to praise Bartomeu and the Barca board while undermining Messi, teammate Gerard Pique, and former manager Guardiola.
The tensions were at its highest between the Barca board and players when could not reach an agreement on a pay-cut following the outbreak of the pandemic. There have also been counterclaims that Messi was part of the problem at Barcelona due to his high wages, which severely affected the club's finances. Messi even spoke openly against the management for the first time, saying in a social media post that "certain people in the club were trying to cast a few players in an unfavourable light".
The most convincing reason behind Messi leaving was Barcelona's embarrassing defeat to Bayern in the Champions League. Messi was frustrated with the performance of his team for the past few years. He last won the Champions League in 2015. Elimination of Barcelona from UCL with such a shameful score triggered the headlines of Messi leaving Barcelona. After their defeat, Suarez was also sold to Atletico Madrid, he was another close friend of Messi. This also impacted Messi on a large extent.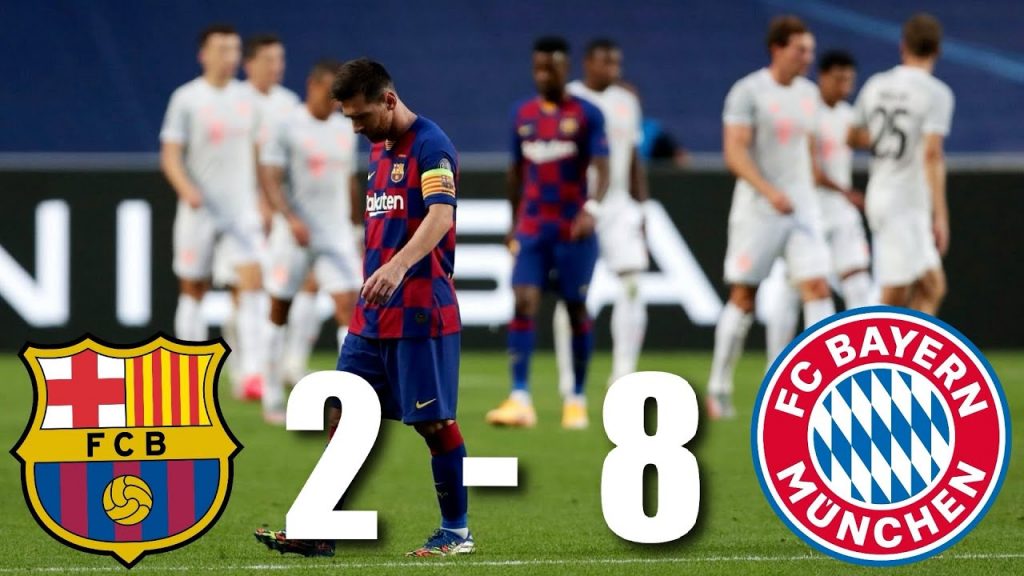 Salary of Messi
Messi is Barcelona's highest earner and also the highest earner in Spain – by a considerable distance. According  to a leaked source, Messi's four-year contract with Barcelona is worth €555 million (£491m/$674m).
Annual: ₹ 12,61,40,18,641.00
Monthly: ₹ 1,05,11,68,220.08
Weekly: ₹ 24,25,77,281.56
Daily: ₹ 4,85,15,456.31
5 AMAZING THINGS ABOUT LIONEL MESSI
Will Messi go to Manchester City?
Last year it was highly reported that Messi is going to join Manchester to reunite with Pep Guardiola. Manchester City Jerseys were selling with name of Messi on it. But that didn't happen because then-president Josep Maria Bartomeu blocked his transfer request and Messi also settled down and started scoring goals for fun again. Now again he is available for pre-contract negotiations, and rumors of him leaving have ignited. But according to sources, Manchester City have reportedly abandoned their ambitious plans to bring Messi to Premier League. To buy Messi, will surely be an enormous task which involve huge sums of money. With Sergio Aguero set to left, the club is focusing on Erling Haaland, Harry Kane or Romelu Lukaku.
Will Messi go to PSG?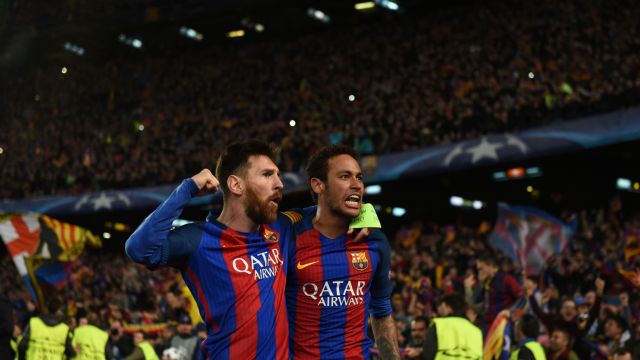 After Manchester City, PSG is the club which is most likely to sign Messi. They have all the financial resources to bring Messi to France. Reports also claim that Brazilian star Neymar is working closely to ensure Messi joins PSG. Barcelona superstar Lionel Messi joining Paris Saint-Germain on free transfer this summer to replace Kylian Mbappe might happen because Mbappe is certainly trying to move out to a big club most likely in Real Madrid, to fill the boots of Cristiano Ronaldo. And to fill the gap left open by Mbappe, PSG will try to sign Messi. Neymar is all set to sign a new contract, but it's not as clear-cut with Kylian Mbappe. PSG stars Neymar and Angel Di Maria have spoken about their desire to play alongside Messi. Although it is very unlikely that Messi will go to France.
Read Also : Cristiano Ronaldo to PSG : Transfer News and Updates
Who can replace Messi in Barcelona?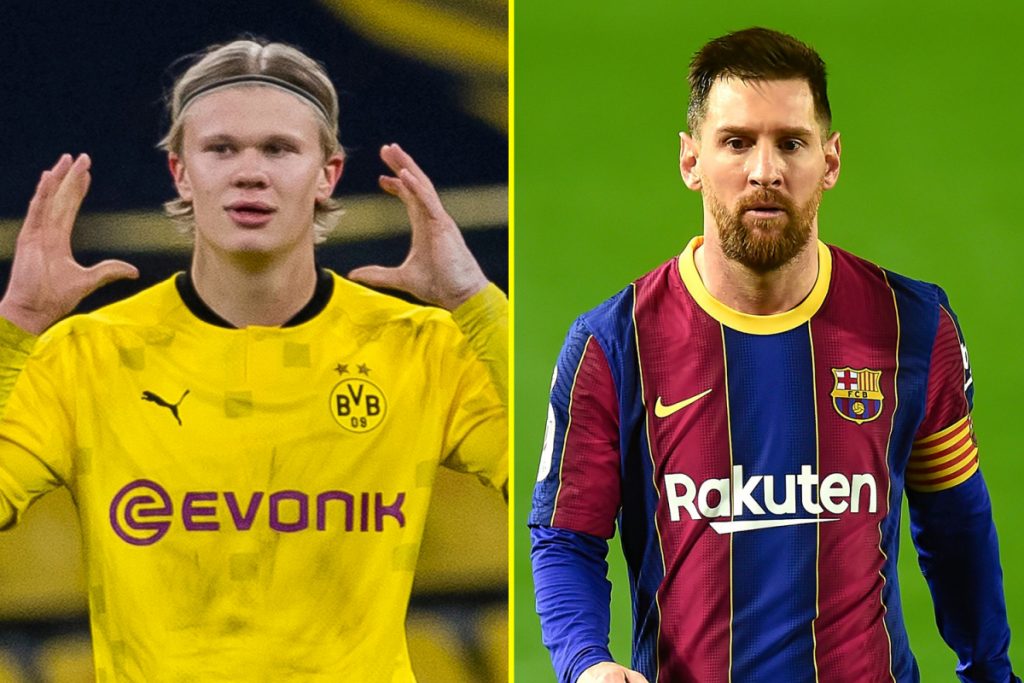 If Messi leave Barcelona, then Erling Haaland is the best option to replace him. The Dortmund star has impressed the world with his performance in the Bundesliga and Champions League. He is a youngster and has unbelievable pace and speed. The club have already held talks with the Norwegian's agent Mino Raiola about a potential summer transfer. Barcelona would definitely try to sign him if Messi leaves. But signing him is not an easy task as other giant clubs are also looking forward to grab the youngster. Real Madrid, Manchester United and Manchester City are some of those big clubs.
Will Messi stay at Barcelona?
Although, the news of Messi leaving Barca is at its peak at present but there have been several instances in the past where Messi was linked to a move away from Barcelona and in the end he stays. But this is the first time that the club has acknowledged that a formal request has been made. New president of Barcelona, Laporta will have to convince Messi to stay. The club have to accept the demands made by Messi. The demand of bringing Neymar, however is not possible as of now because Neymar has cleared that he is not going to leave PSG. Prior to the COVID-19 pandemic, numerous clubs across the world would likely have been able to afford Lionel Messi and the insanely expensive contract he'd likely demand.
Messi joined Barcelona when he was 13. He made the first team debut at 16 and since then, he has helped his team win a lot of trophies and established the Catalan side as the best football club in the world. A few days ago, Barcelona also won the Copa Del Rey. Messi was very happy in the celebrations and it is assumed that he is going to stay at his childhood club.
COPA DEL REY Final: Athletic Club vs Barcelona – Match Result and Highlights