Lionel Messi has left his childhood club Barcelona and has joined French club PSG. Messi had a great campaign with Barcelona for 17 seasons. He left the club after the contract negotiations between both parties broke down due to La Liga Financial Fair Play. Messi will reunite with his friend Neymar at Paris Saint Germain. Lionel Messi exit from Barcelona has left an iconic shirt vacant ahead of the 2021/22 season. Fans want to know that who will wear number 10 at Barcelona. It will be exciting to know that which player becomes Barcelona new number 10.
Ansu Fati has been given the number 10 jersey by Barcelona management after the departure of Lionel Messi to PSG. Ansu Fate previously wore the number 22 then 17. Now the young Barça striker will proudly wear the number 10 shirt – a famous jersey previously worn by legends such as Leo Messi, Ronaldinho and Rivaldo.
When will Ronaldo play for Manchester United?
Will Barcelona retire the number 10?
Barcelona fans want the club to retire the No. 10 jersey number due to its significance with club legend Lionel Messi. Messi worn the shirt for over a decade while playing for Barca. However, Barcelona will not retire the number 10 jersey because the rule and regulations of La Liga do not allow it.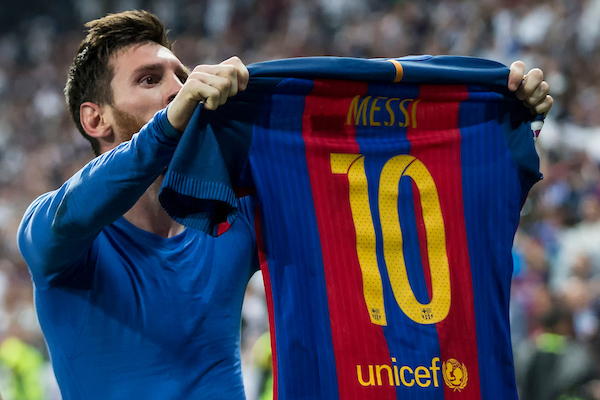 La Liga's rules do not allow a single jersey number from 1-25 to be left vacant no matter legendary status of whoever had it. Each team in La Liga is only allowed to use 25 players in a squad, and they must use the squad numbers between 1 and 25. Thus, the 25 first-team members to wear the digits between 1 and 25 on the back of their shirts.
As per rules of LaLiga Santander, here is no option to retire shirt numbers. However in leagues like NBA, Serie A and even in the Premier League also, it has been a tradition to retire the jersey numbers worn by club legends.
Barcelona number 10 history
Many legendary players have worn the number 10 jersey while playing for Barcelona. Barcelona number 10 history is very rich. The following footballers have worn the iconic jersey at Barca.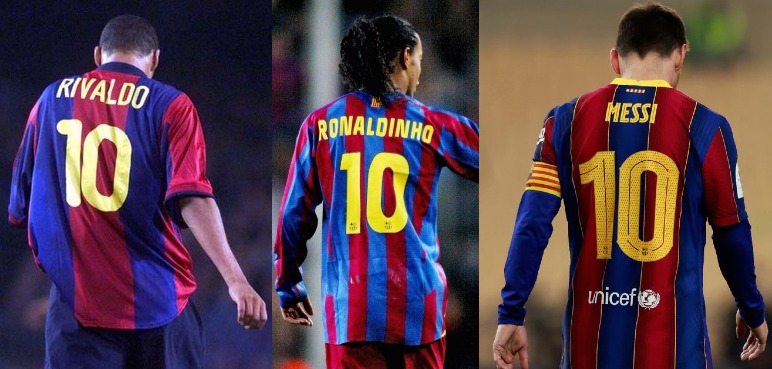 Angel Cuellar (1995-1996)
Giovanni (1996-1997)
Jari Litmanen (1999-2000)
Rivaldo (2000-2002)
Juan Roman Riquelme (2002-2003)
Ronaldinho (2003-2008)
Lionel Messi (2008-2021)


All Barça's number 🔟 since the 1999/00 season pic.twitter.com/ybLJmjPmf2

— FC Barcelona (@FCBarcelona) September 2, 2021
Who will wear number 10 at Barcelona?
The No.10 shirt is the most iconic jersey number in football. It is usually worn by the best player of the club. Barcelona Number 10 jersey has carried the weight of many legendary players at Barcelona such as Romario, Ronaldinho, Diego Maradona, Rivaldo and Messi. It would be a very difficult task for any player to take the responsibility of No.10 jersey at Barcelona which has been left by Lionel Messi.
Young players like Ansu Fati and Pedri can be taken into consideration to wear No.10 jersey at some point in the future. But at present, it is very difficult that they will get this historic shirt. Even Messi started with No.19 and No. 30 jersey at Barcelona. He got the No. 10 a few years later.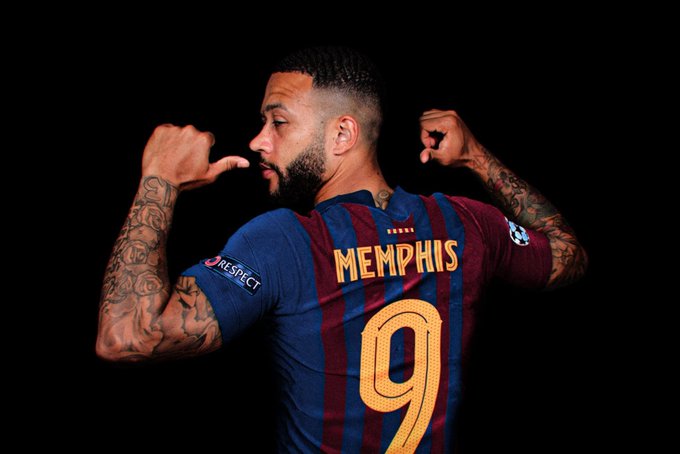 Memphis Depay has just arrived in Barcelona but he might be the next big thing for Barcelona. Barca have not been able to find another superstar after the departure of Neymar and Suarez. Memphis Depay is trusted by the coach, Ronald Koeman and will stay at the club for a long time. There are chances that he might be given the No. 10 shirt.
Memphis Depay and Sergio Aguero have already been given their jersey numbers. Depay got 9 while Aguero go 19. It is expected that they will wear same till the end of the season.