The ICC T20 World Cup 2021 has commenced in UAE with an immense number of viewers. The group stage match between India and Pakistan was viewed by a record breaking audience. The shortest format of cricket has gained the most popularity around the globe. Cricket viewers find the T20 cricket most entertaining. Therefore, the World Cup of shortest format has been attracting a large number of fans. This edition of T20 World Cup was initially scheduled to be held in 2020 in India. But the tournament was postponed and shifted due of the second wave of Covid-19 in India. Those fans who are regular viewers of T20 World Cup must be aware of the fact that unlike the 50 over World Cup, this tournament held in a gap of only two years. But do you know why ICC T20 World Cup was not held in 2018.
The previous ICC World T20s have been held in the following countries in the respective years :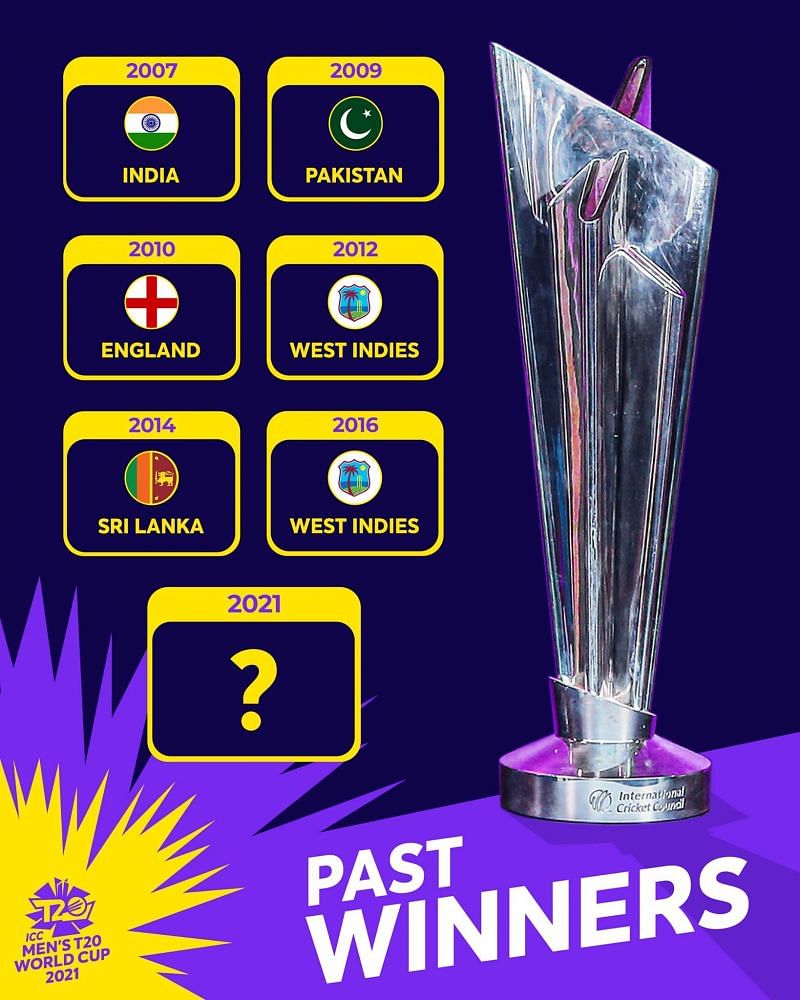 South Africa (2007)
England (2009)
West Indies (2010)
Sri Lanka (2012)
Bangladesh (2014)
India (2016)
ICC T20 World Cup Winners List
Why ICC T20 World Cup was not held in 2018?
After its sixth edition in India, the seventh edition of T20 World Cup was to be played after two years in 2018. But the ICC decided to scrapped and pushed the T20 World Cup to 2020 because the top participating nations were all busy with bilateral commitments in 2018.
In 2015, the 50-over World Cup took place. Then in 2016, the sixth edition of T20 World Cup was played. And in 2017, ICC Champions Trophy was also played. Continuous cricket tournaments at world level makes audience tired and bored and affect players also. So it was very difficult for ICC to arrange the shortest format tournament in 2018 as all the nations were committed to play various bilateral series.
The official statement of ICC regarding the issue was as follows:
"Yes, it is true that we are skipping with World T20 edition in 2018. Look, no venue was decided. The primary reason is there are too many bilateral series happening between member nations. It was not possible to schedule the tournament in 2018," an influential ICC source told PTI about the development."
"Yes, the tournament will return in 2020. It could be South Africa or Australia. The other reason apart from the bilateral series was that with too many ICC events on the anvil, the member nations were also of the view that it needed to be spaced out."