Argentina manager Lionel Scaloni did not pick Juventus forward Paulo Dybala in the Argentina squad for the World Cup Qualifiers. Therefore it is almost certain that he will not pick Dybala for the Argentina squad for Copa America 2021 either. Dybala Copa America exclusion is a setback for all his fans.
In a statement given by Lionel Scaloni, he has cited injury and fitness concerns as the reasons for not picking Juventus star Paulo Dybala in Argentina squad for the upcoming World Cup Qualifiers.
"Nobody is as sad as I am. I adore Paulo, but we need players who are fit and ready. He had a tough season and injuries prevented him from getting regular playing time. It was too late when he returned to action," the coach said. Had I been allowed to bring 26 players, I would have called him, but we had to make a different decision. It's just a pause, his value can't be questioned. I hope he recovers soon."
Paulo Dybala's relationship with the Argentina national team has never been on good terms. The Juventus star has become a forgotten man for Lionel Scaloni as other talents of his age or younger have been given the chance to shine. Although it is known to all that Dybala had the worst phase of his career in this season, but he has now recovered fully and a player as talented as him must have given a chance in the squad.
Argentina Squad for Copa America 2021
Goalkeepers: Franco Armani (River Plate), Emiliano Martínez (Aston Villa), Agustín Marchesín (Porto) and Juan Musso (Udinese)
Defenders: Gonzalo Montiel (River), Nicolás Otamendi (Benfica), Germán Pezzella, Lucas Martínez Quarta (Fiorentina), Nicolás Tagliafico, Lisandro Martínez (Ajax), Marcos Acuña (Sevilla), Cristian Romero (Atalanta), Nahuel Molina Lucero (Udinese).
Midfielders: Leandro Paredes, Ángel Di María (Paris Saint-Germain), Guido Rodríguez (Betis), Giovani Lo Celso (Tottenham), Exequiel Palacios (Bayer Leverkusen), Nicolás González (Stuttgart), Rodrigo De Paul (Udinese), Alejandro Gómez (Sevilla), Ángel Correa (Atletico Madrid), Nicolás Domínguez (Bologna)
Forwards: Lionel Messi (Barcelona), Lautaro Martínez (Inter Milan), Joaquín Correa (Lazio), Lucas Alario (Bayer Leverkusen) and Sergio Agüero (Barcelona).
In this article we have mentioned some reasons behind the exclusion of Paulo Dybala from the Argentina squad :
Too many strikers in Argentina squad
Another main reason for the omission of Paulo Dybala from Argentina squad for Copa America 2021 is that there are a lot of strikers in Argentina. In Fifa World Cup 2018, Argentina squad had Gonzalo Higuain, Sergio Aguero, Lionel Messi, Mario Icardi and Paula Dybala. That's a plentiful of forward players. This time coach Lionel Scaloni has decided to take only Lautaro Martinez and Sergio Aguero as forwards alongside Lionel Messi.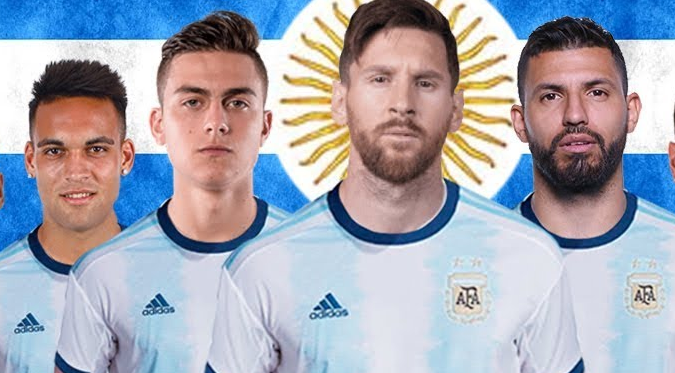 Dybala's Injury hit season with Juventus
Paulo Dybala had the worst season of his Juventus career under Andrea Pirlo this season. He struggled with injury issues early on in the season and was failed to make a place for himself into the side. He made just 20 appearances in the Serie A campaign. Although he has recovered from injury and looked to have rediscovered his form but that hasn't convinced Lionel Salconi to pick him for the Argentina Copa America squad.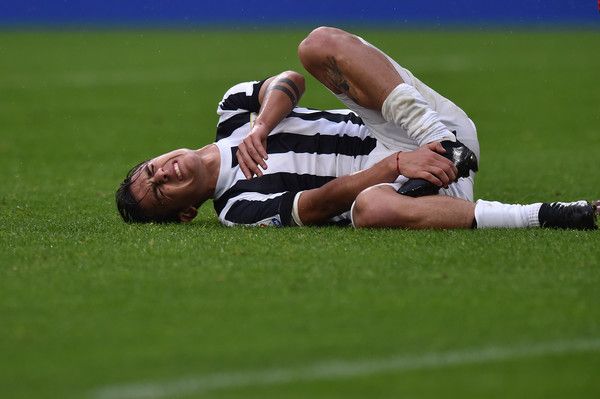 Dybala does not fit into Argentina Team
The most clear explanation would be that Dybala with all his talent when on top form, simply does not fit into this Argentina team. Lionel Scaloni's plans are based around a dynamic, mobile engine room, pace down both wings and close, rapid touches in the penalty area between Messi, Lautaro Martinez and a late-arriving midfielder before getting the shot away. So even if he had good season with Juventus, then also it was difficult for him to get a chance in Argentina starting lineup.
Dybala's playing style is similar to Messi's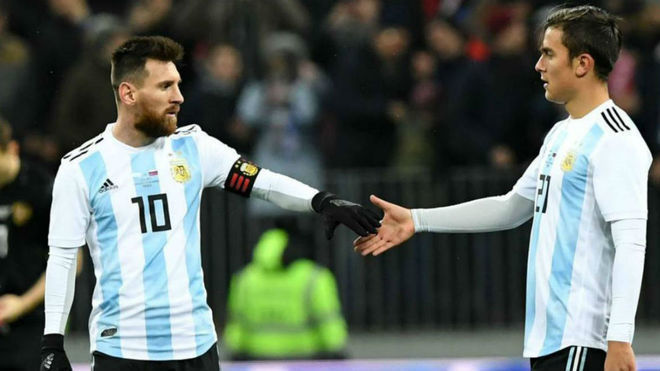 Paulo Dybala once hit the headlines for his admission that it is "hard to play alongside Messi."
Lionel Messi has himself admitted that he has struggled to build up an on-pitch rapport with Paulo Dybala because the Argentina stars play so similarly.
"At Juventus he plays just like me, we look for the same spaces. Alongside me in the national team he had to play more on the left, maybe he's not so used to that."
The two both like to cut in from the right, they both have stunning ball control, they both dribble with elegance and they both revel in the space between the opposition's defence and midfield. However, Dybala has a long way to go before equalling Messi.
Lautaro Martinez's amazing season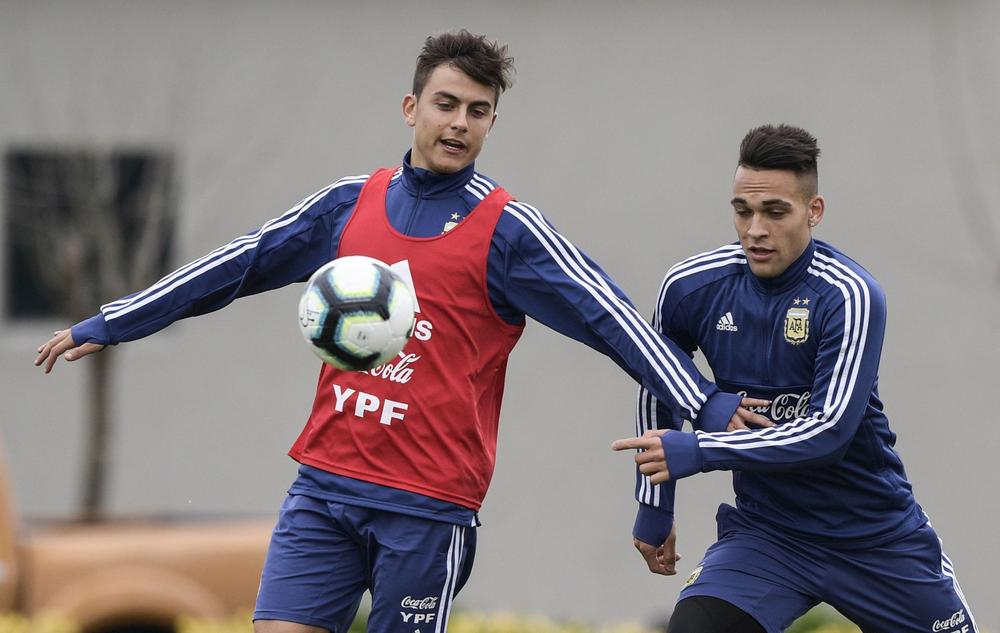 Many other Serie A players are included in the Argentinean team, such as Lautaro Martinez, Rodrigo De Paul and Cristian Romero.
"Inter and Lautaro have grown together, ending the season in a fantastic way. Lautaro became a point of reference. He can be very useful for any team, Inter must be happy because he can give a lot for many years to come." Scaloni said.
Lautaro Martínez played 30 matches (plus 8 as a sub) and scored 17 goals. He averaged 15 passes per match with a pass completion rate of 70%, and had 6 assists. He was a vital player for Inter Milan who won the Serie A this season.
The amazing form of Lautaro Martinez ensured the coach that there is no need of Paulo Dybala in the Argentina squad and Lautaro will be enough for Argentina Squad for Copa America 2021.
Dybala failed to impress with Argentina
Dybala was handed his international debut in October 2015 by Gerardo Martino. He has scored just twice for Argentina, against a largely second-string Mexico side back in 2018, and in last year's Copa America third-place play-off with Chile. Dybala has consistently failed to impress on the occasions when Messi was absent.
Paulo Dybala is a player with exceptional talent and still has time to prove he can be a part of the Argentina Squad for Fifa World Cup 2022 Qatar.