The 15th edition of the Indian Premier League is going to be a thrilling one with the introduction of IPL 2022 mega auction. The franchises will se a massive change in their squad after their mega auction. Another reason for increasing excitement is that IPL 2022 will be a 10 team tournament. As of now, BCCI has not issued any official clarification regarding the IPL 2022 Mega Auction but there has been some news from internal sources about Retention and RTM Card. Fans are excited to know the IPL 2022 retained players list.
According to the new rules, a team will be allowed to retain only three players and they can be – two Indian players and one overseas or one Indian player and two overseas players. Apart from these 3 retained players, all the remaining ones will be sold from the Auction table. Although we cannot confirm the above criteria till any official announcement by BCCI. If the above speculations are true and the teams are allowed to retain only three players, then it would be a very difficult call for management to select the best three players to retain. As soon as the auction will take place, we will provide you the IPL 2022 retained players list.
IPL 2022 Mega Auction Retention Rules
A maximum of four players can be retained by each of the existing eight franchises.
This can be either three Indians and one overseas, or two of each.
The two new franchise will then be able to pick three players ahead of the 2022 auction.
There will be not right-to-match (RTM) cards at the auction.
The purse for the 2022 auction is likely to be INR 90 crore.
Rajasthan Royals IPL 2022 Mega Auction
Just like other teams, Rajasthan Royals will also have to face a dilemma in retaining the players in mega auction. RR has some extremely exciting talent but they have not been able to use that talent in the right way. We can expect some big calls from the RR management after the team failed to qualify for the playoffs in the latest edition. In this article, we have mentioned those 3 players that might be retained by Rajasthan Royals during IPL 2022 mega auction. It will be exciting to see the IPL 2022 RR retained players.
Sanju Samson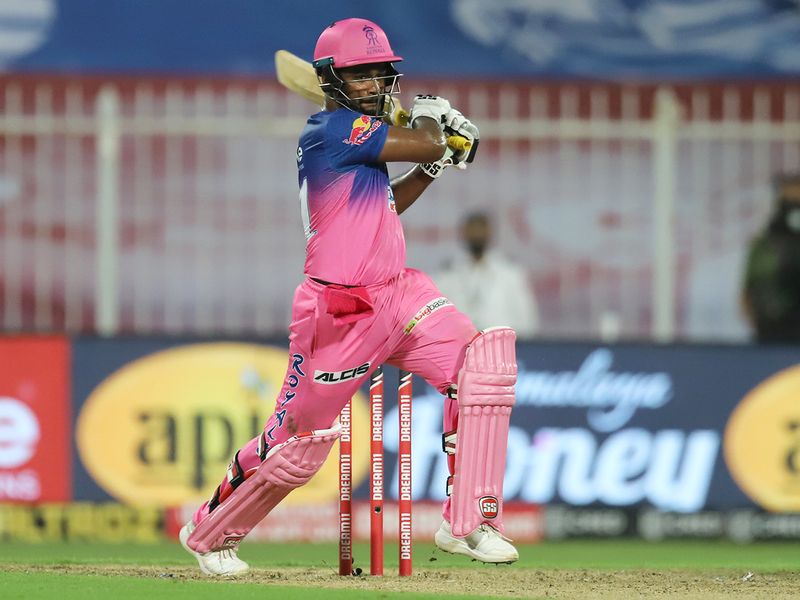 The young gun was given the leadership ahead of IPL 2021. It is most likely that the team would like to build a new team with him as the leader. Sanju Samson is one of the most consistent players for RR over the years. This was just his first season as the captain and therefore the franchise will show faith in the player and retain his services, both as a captain and a batsman. In his whole IPL career, he scored 2861 runs in 114 matches at a strike-rate of 134.82. Talking about IPL 2021, Sanju scored 484 runs in 14 matches at an average of 40.33 and a strike rate of 136.72. In IPL 2022 mega auction RR will definitely retain him.
Jos Buttler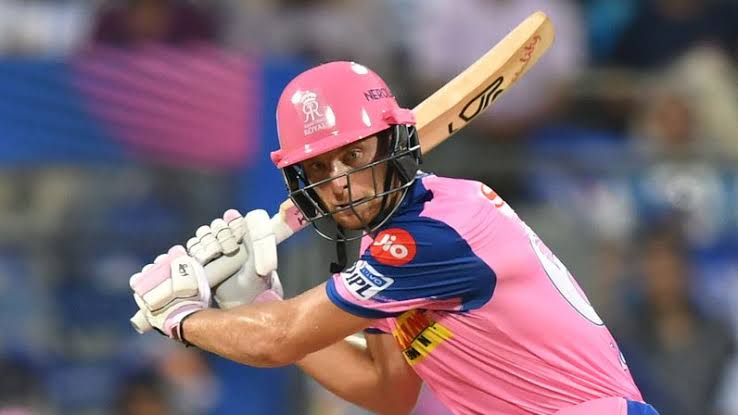 Jos Buttler has been known for his consistency and explosiveness at the top. He also comes in the list of top performers for Rajasthan Royals. The English batsman is one of the best short-format players in the world right now and also excels in experience. In the 65 IPL matches, Buttler has scored 1968 runs with a strike rate of 150. RR would not want to loose a top-order batsman like him. and the franchise would most likely opt to retain the services of the talented cricketer, who is also a brilliant wicketkeeper and fielder. Buttler is the limited-overs vice-captain of England and can help Samson lead the Rajasthan Royals going forward.
Jofra Archer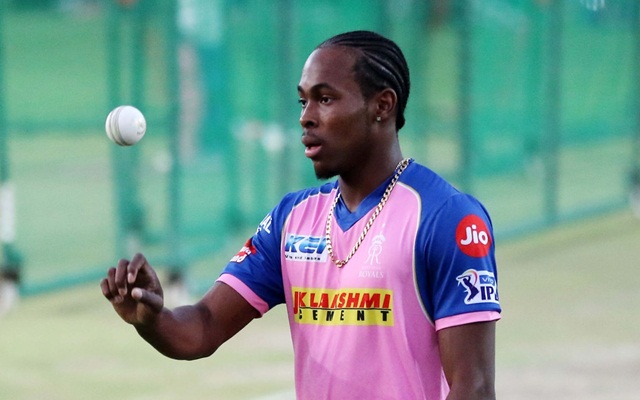 Jofra Archer is another overseas player that Rajasthan Royals would target in IPL 2022 mega auction. The lethal pacer has been phenomenal in international cricket since making his debut in 2019. He is able to bowl at a constant speed of 140+ km/hr which is his key to dominate the opposition batsmen. Apart from his bowling, Archer is also known for his hard hitting sixes. In IPL 2020, he picked 20 wickets in 14 games for Rajasthan Royals at an incredible economy of just 6.55 and a bowling average of 18.25. Archer was injured just before the commencement of IPL 2021 and was not able to participate in the tournament. RR is highly likely to retain him in IPL 2022. Archer's fitness and availability issues might force RR to think more. It will be exciting to see he he manages t to make into the list of RR retained players 2022.
See Also :
Which players will CSK retain in IPL 2022 Mega Auction?